The Sun: Prince Andrew Gifted the Queen Two Puppies to Ease Her Loneliness
Prince Andrew gave Queen Elizabeth the two new furry friends while Prince Philip was still in the hospital to make sure that she had companions when she was feeling alone. 
With Queen Elizabeth having to face life without Prince Philip for the first time in 73 years, it is understandable that her children would be worried about her feeling lonely in Windsor Castle. 
Known as the monarch's favorite child, Prince Andrew stepped forward and decided to introduce two new puppies into the royal family to ensure that his mother was never alone at home.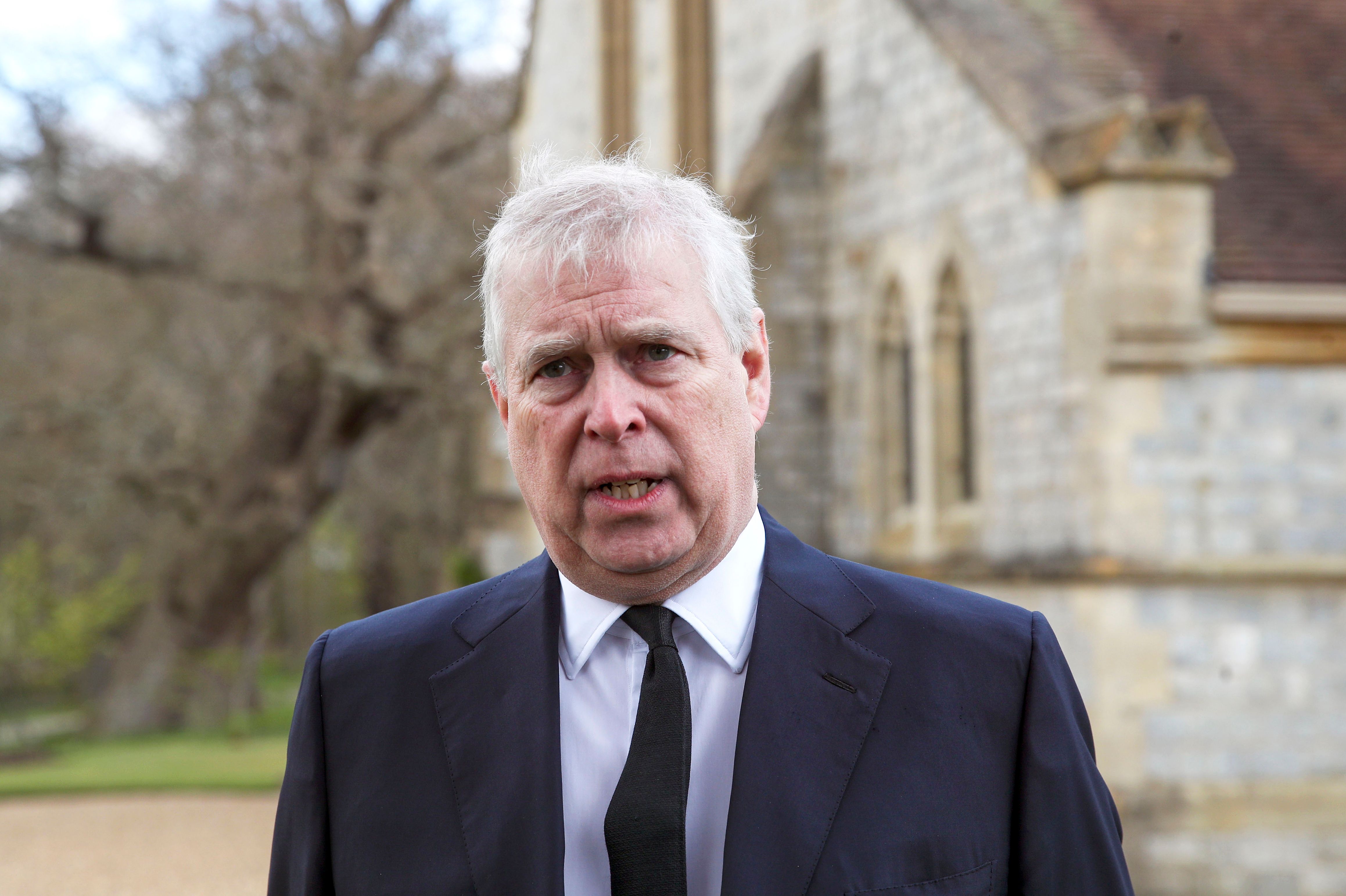 TWO NEW FRIENDS
Prince Andrew's gift of two little four-legged companions was given to 95-year-old Queen Elizabeth was navigating a solo life in the palace when Prince Philip was admitted to the hospital. An inside source shared: 
"It was Andrew who surprised his mum with two new puppies when she felt down and alone in the Castle after the Duke was taken to hospital."
Prince Andrew brought the puppies home despite the Queen's fear that she is becoming too old to take on new pets, and they have become a great source of comfort and solace to her in her time of grief. 
BIRTHDAY WALKS
The two pups, corgi Muick, and dachshund-corgi cross Fergus have formed part of Queen Elizabeth's daily routine as she takes them for a walk to Frogmore Cottage every day. 
Various eyebrows were raised when Prince Andrew left his father's funeral in brand new Bentley valued at $300,000. 
Muick and Fergus will accompany the Queen on her stroll today as she celebrates her 95th birthday. The Queen has been the owner of more than 30 dogs in her life, with her recent additions acting as her closest companions. 
DIFFERENT CELEBRATIONS
Queen Elizabeth's birthday is usually marked with various traditions carried out across the country and elaborate gatherings to honor the royal who sits on the throne, but this year, Buckingham Palace is approaching the day differently. 
With the amalgamation of Prince Philip's death and his funeral just four days ago, along with the restrictions imposed because of the COVID-19 pandemic, many of the traditional celebrations have been canceled. 
RAISING EYEBROWS
Despite the kind gesture that the Duke of York made when gifting his mother the two puppies, various eyebrows were raised when Prince Andrew left his father's funeral in brand new Bentley valued at $300,000. 
Prince Andrew stepped back from his duties as a senior member of the royal family when his connection to the convicted sex offender, Jeff Epstein, was made public, and he attempted to clear his name in a failed interview. 
Prince Andrew also caused some waves in the Windsor family when he married and divorced Sarah Ferguson. They share two daughters, Princess Eugenie and Princess Beatrice. 
Princess Eugenie candidly explained the relationship between her parents, saying, "They are the best divorced couple I know." They decided to call it quits in 1996 after being married for ten years.