Joanna Gaines Admits She Is Feeling Loved By Her Family as She Celebrates Her 43rd Birthday
"Fixer Upper" star Joanna Gaines chronicled her experiences on her 43rd birthday in a post on her Instagram page, where she shared pictures from the day. 
Joanna Gaines turned 43 on Monday and took to her Instagram page to detail how she celebrated her day with her family members. She shared pictures taken on her birthday, including one showing a big slice of chocolate cake with a candle stuck on it.
There were also pictures of the kids running through the garden and one snap that showed her driving. Joanna also shared a snapshot showing her family's two white pups playing on the grass.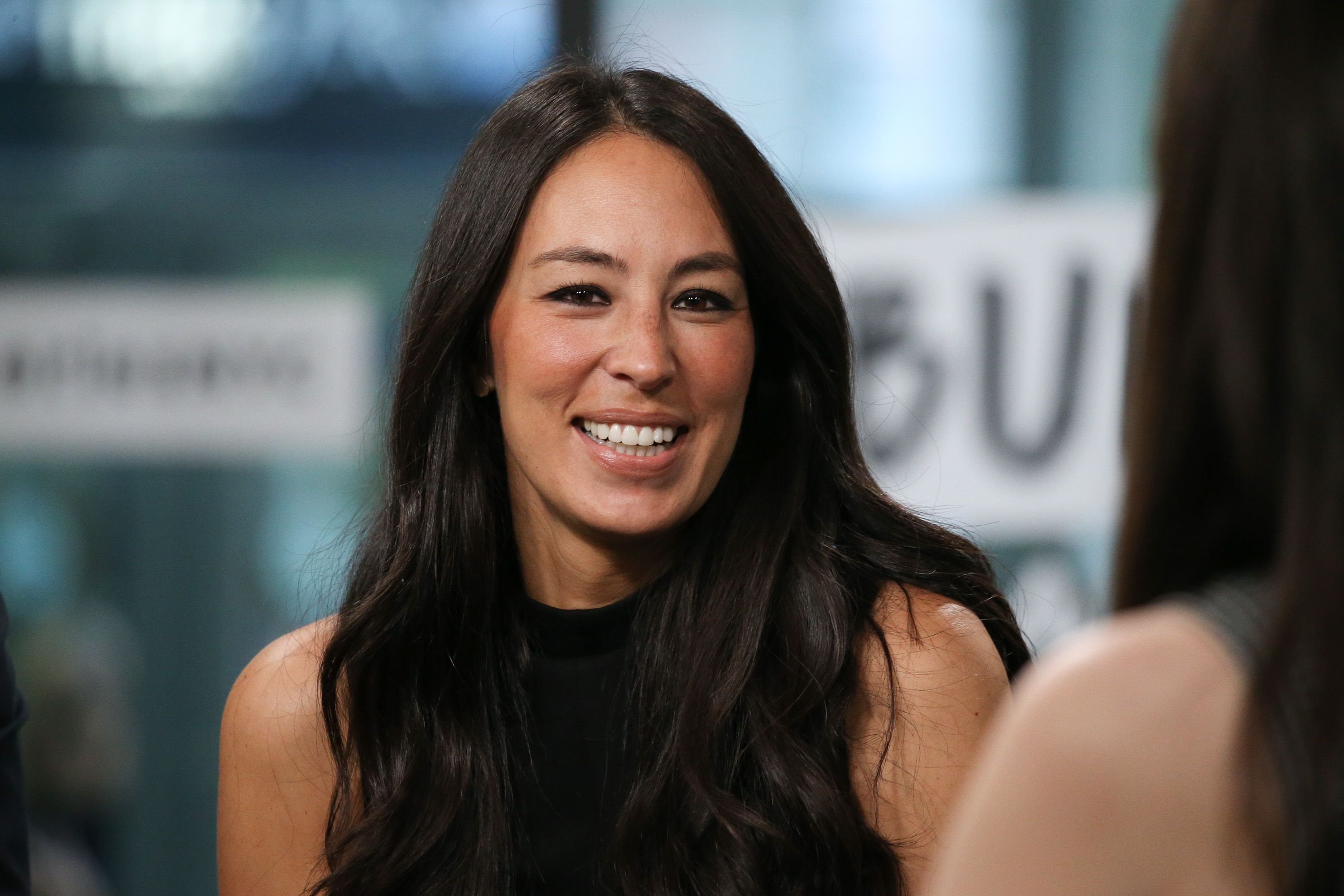 The last picture accompanying her post showed a closed door with a "Do Not Disturb" sign on it. In the post's caption, Joanna revealed she slept in until 11 am when her sister woke her up, bringing her a latte and a new pair of birks. She also wrote: 
"I ate a cheeseburger and chocolate cake at @magnoliatable, hung out in the garden, and then rode in the old car with the kids- windows down..."
She described her birthday as the best kind and thanked her fans for their kind birthday messages, adding that she felt loved. Joanna also revealed she spent the day with her puppies too. 
Several of Joanna's famous friends, including HGTV star and soon-to-be Magnolia Network star Brian Patrick Flynn and actress Brooklyn Decker, commented on her post, wishing her well on her birthday. 
Joanna revealed she will get a tattoo of the number 16 in Chip's honor when he dies.
Joanna's birthday came as a welcome pause for her as she has been working hard with her husband, Chip Gaines, ahead of the launch of their Magnolia Network app on July 15. 
Magnolia is the couple's multi-platform media joint venture with Discovery. On April 19, Deadline revealed Magnolia had set four new original series for premiere when it launches in the summer. 
The original series include "Art in Bloom with Helen Dealtry," "The Artisan's Kitchen," "Jean Stoffer Design," and "Making Modern with Brooke and Brice." 
The four new shows will be part of 10 original series from the network's launch slate that will be featured during a one-hour preview special, "Magnolia Network: A Look Ahead Vol. 2," which premieres on Discovery+ on April 23. 
Chip and Joanna tied the knot in 2003 and are now parents to five children. They have a special and unbreakable bond that will continue even after death. 
In February, Joanna revealed during a streaming special, "Breaking New Ground: Expanding the Silos," that she will get a tattoo of the number 16 in Chip's honor when he dies. 
She explained the significance of the number, revealing it was Chip's favorite number and that anything they get of his now has the No. 16 on it.