Halle Berry Exposes Some Skin in an IG Snap Posing In a Backless & Cut-Out Sequin Dress 
Halle Berry is a fearless fashion icon. The 54-year-old Hollywood star recently took to Instagram to share a picture of herself in a revealing sequin dress. 
Acclaimed actress and former beauty queen Halle Berry added another stylish picture on her Instagram. The picture showed her wearing a backless sequin dress that left her fans speechless.
In her jaw-dropping snap, Berry posed on the stairs and exposed her flawless back while turning her head to the camera. She made the plants and trees her background.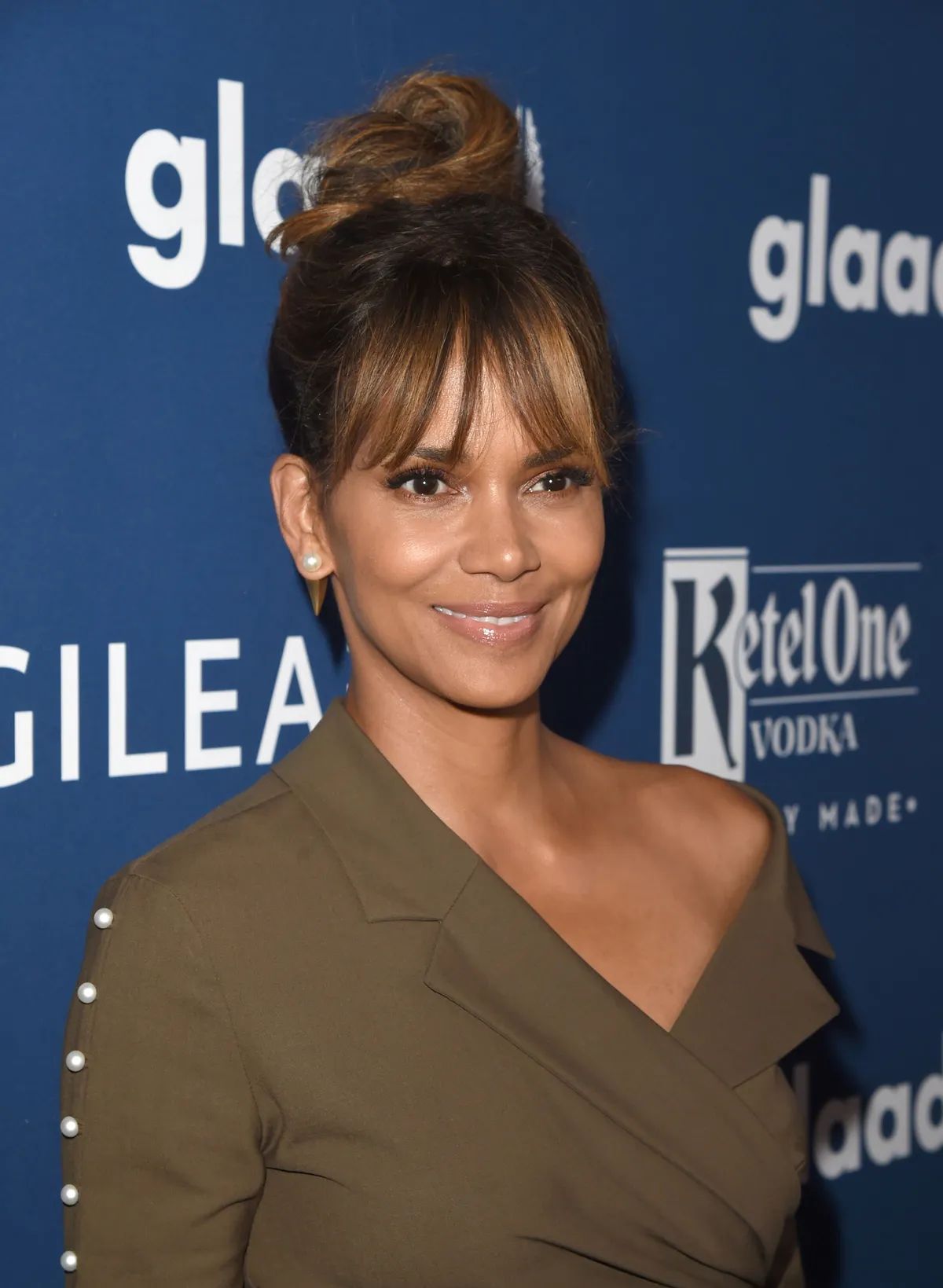 The side of the "Monster's Ball" star's dress had three black straps holding the fabric together. The risqué dress accentuated her toned figure and gorgeous curves.
Awestruck fans applauded the youthful actress for pulling off the outfit with grace and confidence. Taking to the comment section, one admirer wrote:
"You get hotter with the passage of time. Please share your secrets. ? [sic]"
It was not the first time Berry wore a daring ensemble. The "Catwoman" star earlier surprised her fans with a picture of herself clad in brown pants and a bikini top just outside her lush backyard. 
The stunning actress, known for her attention-grabbing social media photos, posed seductively. Her followers, including supermodel Heidi Klum, were impressed.
The Oscar winner does not shy from publicly expressing her love for Hunt.
Just as she maintains her fitness workouts, Berry also keeps up with her beauty regimens. With the pandemic in full swing, the beauty icon shared her beauty routine at home.
Berry is becoming a pro in practicing self-care at home, including manicure time and facials. The whole beauty session, she said, was her way of spending quality time with her daughter, Nahla. 
The "Kidnap" star is proud of her timeless beauty and enviable figure, but she is even more proud of herself for finding love in the form of her boyfriend, Grammy-winning singer Van Hunt.
The Oscar winner does not shy from publicly expressing her love for Hunt. On Instagram, Berry would often show her affection for the 51-year-old musician with a loving picture of them together.
The pair went public with their relationship in September. Hunt revealed that Berry changed him in a positive way and she has become his muse, both in music and in life.
In March, Hunt revealed how he celebrated his recent birthday with Berry and her family. The renowned musician described the occasion as sweet and thoughtful.