Erykah Badu's Daughter Proves She Has Powerful Vocals like Her Mom Singing This Alicia Keys Song
It appears that talent for golden vocals runs in the Badu family, with Erykah Badu's daughter taking to the online world to flaunt those strong songbird chords.
Songstress Erykah Badu's daughter Puma Sabti took to TikTok, sharing a charming clip. The video was of Sabti singing Alicia Key's "If I Ain't Got You," showing that she has a powerful voice just like her mother.
Sabti looked completely taken over by the music, her head and body swaying with the melody. Her eyes were closed shut in glee as if she was taking in every note.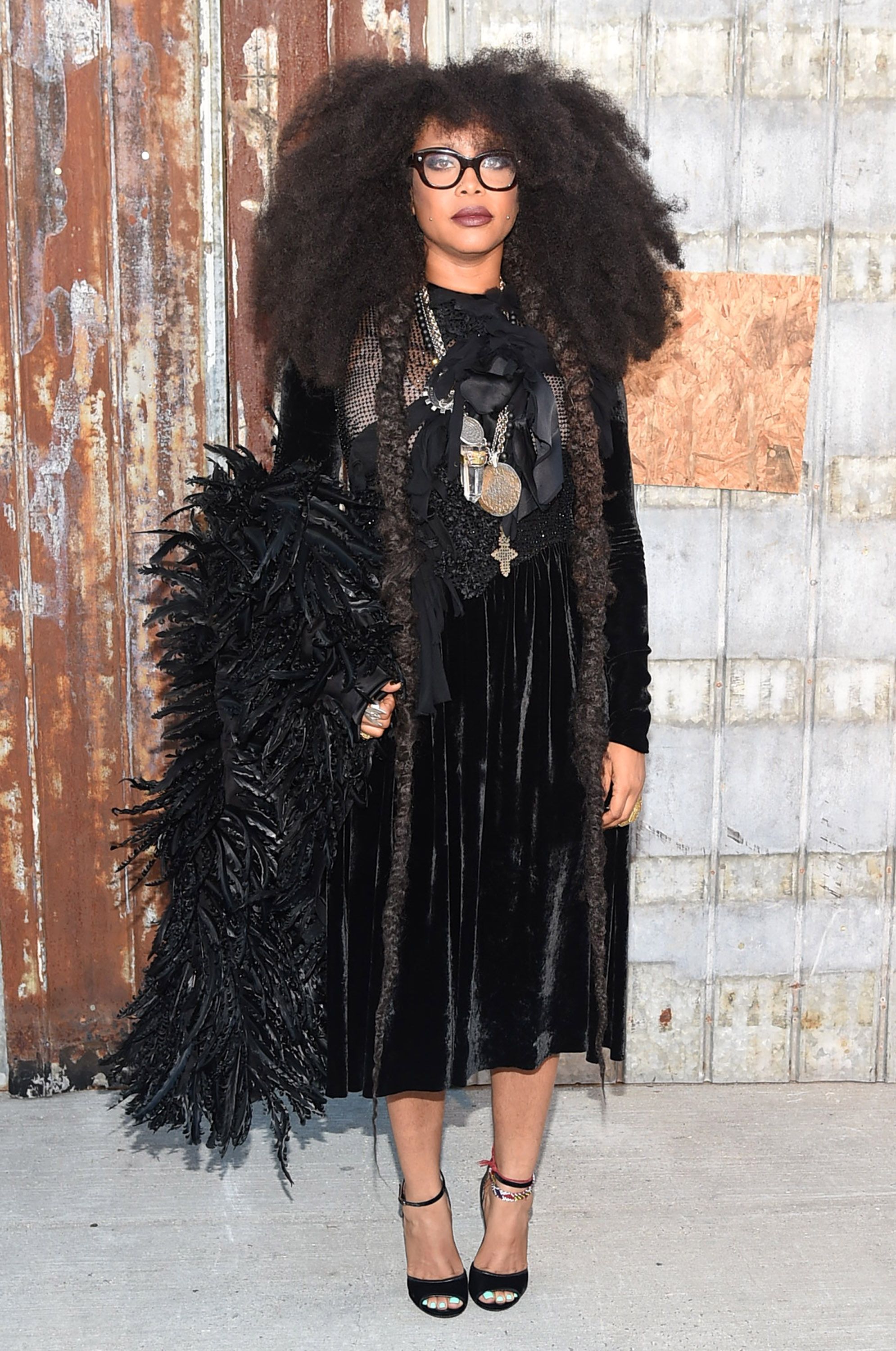 SOME PEOPLE WANT IT ALL
Sabti wrote a message to her fans and followers on her TikTok post, asking them to be honest about what they think of her vocal ability. In her own words, she said: 
"#Cover of "If I ain't got you"-Alicia Keys... how'd you like it?"
She also asked them to let her know if they have any specific song requests. Her followers seemed to love it, with the clip receiving about 10,000 likes in total. 
SINGING DIVA
Sabti wore her hair naturally and it fell to her shoulders. However, her voice was the shining star of the show, as she effortlessly belted out the difficult Keys ballad. 
Beyond singing together, mother and daughter also love celebrating together.
She seemed to be dressed casually, with a grey top and short grey pants, looking comfortable. The scene combined with her snug ensemble implied that she was belting in the comfort of her own home.
MUSIC, TALENT, AND INNOVATION
Last year, Sabti and her legendary mother sang on "Good Morning Texas" together. They performed "Times a' Wastin," one of Sabti's mom's classics in conjunction with "All The Joy" by Moonchild. 
Sabti's gifted and intelligent mother also took musical advantage of the quarantine. She fashioned her own concert series through a service that would stream live online. 
SWEET SIXTEEN 
Beyond singing together, mother and daughter also love celebrating together. When Sabti turned sixteen last year, her mom shared a clip on Insta and spoke in the video expressing: 
"I don't think you're not ready for the world. I think the world isn't ready for you."
Her father also shared some snapshots of them when she was just a baby. In one of the Instagram posts, he wrote, "You are Everything, and I ❤️ you more than you will ever know."
Just as we celebrate life and getting older, so must we face and mourn death. This is exactly what Badu did last year when she showed appreciation for her late grandmother via social media. 
In an Instagram post, she shared a snapshot of her and her grandmother Thelma Loyce Gipson. In another, she shared a picture of her late grandmother smiling brightly.