Gabrielle Union Looks Like Her Mom's Twin in Never-before-Seen Family Photo — See Fan Reactions
Gabrielle Union's mother recently celebrated her birthday, and to honor her, she shared rare then-and-now pictures of the beautiful woman— see how her fans reacted.
Gabrielle Union knows what it is to be a mother, so when her own mother marked another milestone, the talented actress made a big deal of it— positively.
Union took to her Instagram page and shared a montage of snaps, the first of which was a two-picture collage that put an old image of her and her mother side by side with one of their most recent shots together.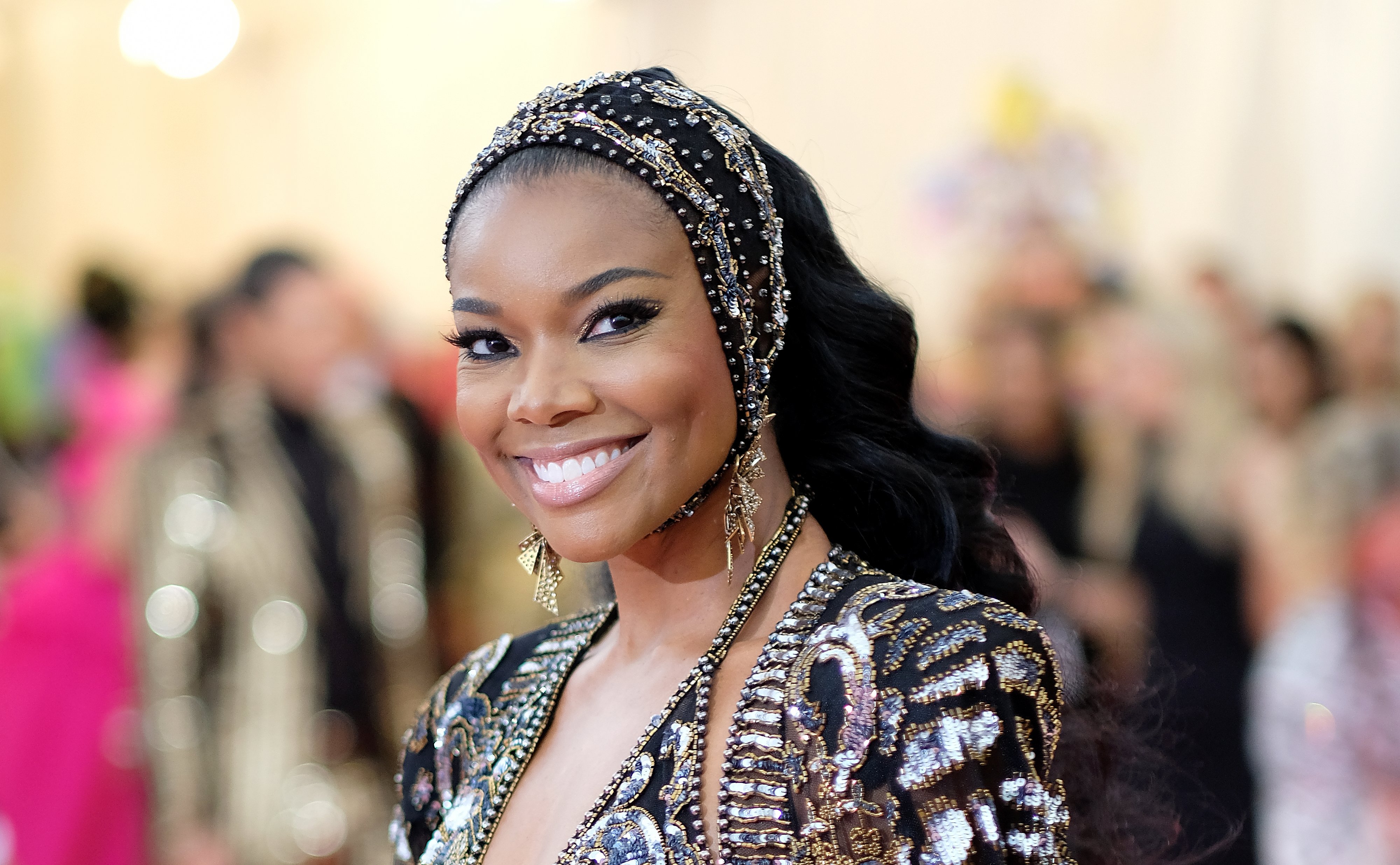 The proud daughter used the "How it started" versus "How it's going" subtitle to describe the two different shots. The old picture saw a very young Union standing beside her mother, Theresa, who wore graduation attire.
On the other hand, the recent picture featured an older Union posing with her mother and husband Dwyane Wade. The rest of the montage included snaps of mother and daughter doing what they do best— enjoying their time together. 
In her caption, Union gushed over her mother. She wrote, "That's My Momma: The Happy Birthday Mom Episode. Love you Mom," before urging her fans and anyone they could reach to send her mom birthday wishes.
The post has been doing numbers since it went; perhaps that is why Union got more generous with rare shots of her beloved mother. She shared more retro pictures of Theresa, claiming in her captions that they are favorites of hers. 
The actress described herself as an "overbearing," potentially "psychotic" mother, especially to the older teens.
One of the shots she shared was a smiling portrait of her young mother rocking one of the more fashionable hairstyles from the 80s. Another was of her mother as a child seated in a swing flanked by another male child.
Union, who has in the past credited her mother for inspiring her, followed the pictures up with an emotional caption that saw her utter a confession. 
According to her, she didn't always "understand" her mother, but now that she is grown with kids of her own, she believes she can see how her mom's decisions were all in the interest of her kids.
Union referred to her mother as a "phenomenal woman," and after reading all she put down about the woman named Theresa, her fans saw it fit to wish her well in the comment section.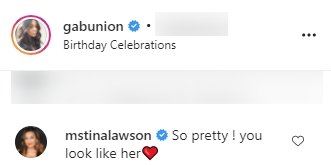 One fan who could see the reflection of Theresa in her daughter's life mentioned it and declared her love for the two women before wishing the older of them a "happy birthday."
Others loved Union's heartwarming tribute; however, some were more concerned about how much she looks like her "beautiful" mother.
There is no doubt that Theresa was the best a mother could be for her daughter even though their family was separated. Theresa shares her daughter with Sylvester Union, a man she parted ways with amicably after three decades of marriage.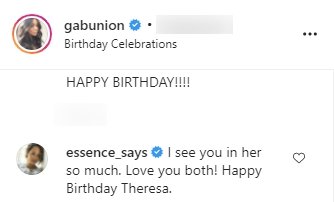 According to Union, her parents put their kids first even after the divorce, making sure no negative energy got through to them. And now that she is a mother with her own family, she is hoping to act the same way.
Union shares a daughter, Kaavia James, with Wade. They got married in 2014, and she became a stepmother to his three kids: Zaire Blessing Dwyane, Xavier Zechariah, and Zaya. 
In September 2020, she talked about what kind of parent she is, and it's not a "cool" one. The actress described herself as an "overbearing," potentially "psychotic" mother, especially to the older teens who at some point wanted her to quit acting.
While she may have her faults, it all comes from a place of love, and like her mother, Union is a woman prepared to go to the ends of the earth for her kids.