Queen Latifah Shows off Her Chic Figure Dancing In a Black Slit Dress & High Heels (Video)
Queen Latifah sent some positive energy to her fans in a video post on Instagram on Monday, flaunting her chic figure in a black slit dress. 
Queen Latifah took to her Instagram page on Monday to give her fans something to smile about. The singer and actress shared a video showing her posing for snaps. 
She wore a black slit dress and showed off her dance moves to a song playing in the background. She also snapped her fingers as she savored the song's lyrics.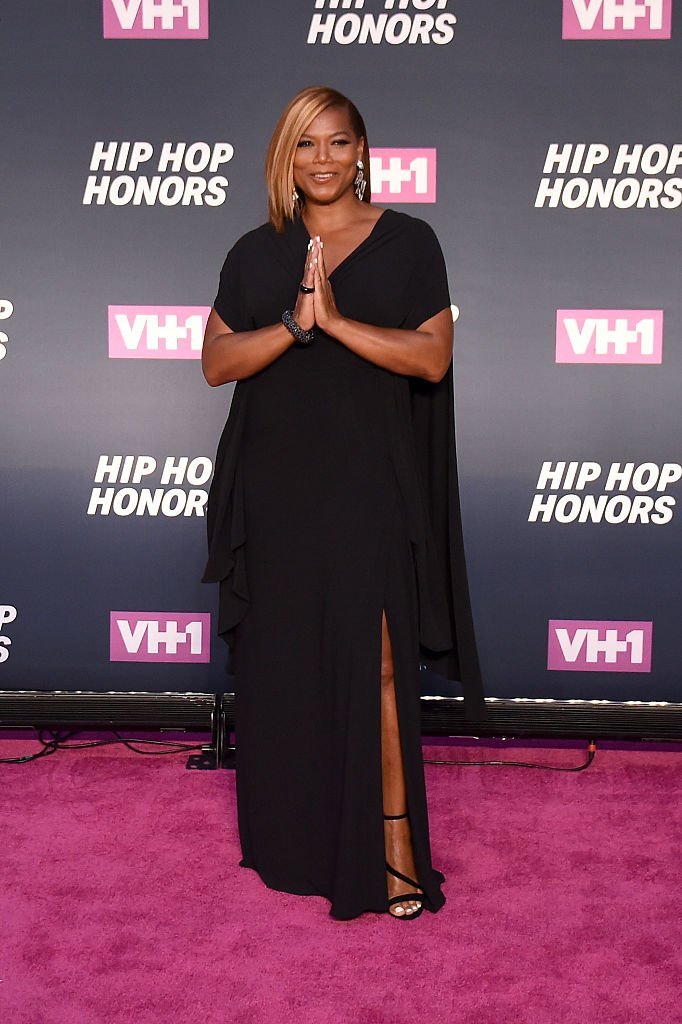 Queen Latifah accessorized her look with a silver necklace and completed it with black heels. She also rocked brown curly hair and looked exceedingly happy.
At the end of the video, the 51-year-old posed for a picture with her hands in akimbo, giving off the sweetest smile as she did. She captioned the heartwarming post: 
"Happy Monday ?? Sending you some positive energy to start the week off right."
Many of her fans enjoyed the video and the message that came with it. One fan expressed love for Queen Latifah, describing her as a true beauty and queen. 
Another fan said she looked gorgeous in the video, a sentiment Beyoncé's mom, Tina Lawson, also pointed out in her reaction to the post.
There are rumors she is gay and involved with Eboni Nichols.
Queen Latifah has come a long way in her successful career, remaining relevant through the years, which is no mean feat given the competitive nature of the entertainment industry. 
She has managed to rule the industry for 30 years and did that through various acts like supporting other artists, fostering feminism in hip-hop, preventing herself from being put in a box, and many more. 
She learned many lessons from her late mother, Rita Owens, who died in 2018 following a long battle with the autoimmune disease scleroderma. In a chat with People, the entertainer admitted that everything queenly about her came from her mother. 
She revealed that her mom believed in her and her friends and supported them as they formed the early 90s hip-hop group, Flavor Unit.
Though Queen Latifah's career means she is likely to always be under the public gaze, not much is known about her relationship status. There are rumors she is gay and involved with Eboni Nichols. 
Though the two have been photographed together and reportedly welcomed a baby in 2019, the actresss has not confirmed or denied any rumors. Instead, she insists her personal life is private.