Brandy Turns Heads Showing Her Wavy Hair in a Long Printed Jacket with Louboutin Heels (Photo)
Brandy looked stunning in her new media updates as she put her fashion preferences on an all-time high in classy designer wear while giving serious style inspiration.
Music legend Brandy captured the hearts of fans and fashion lovers in her latest Instagram upload, where she donned chic fashion pieces, meshing them in grand style.
The photos posted were taken outdoors as the star enjoyed a sun-kissed view. Brandy posed close to a parked trailer donning a v-line floor-length kimono over her bra-top camisole and cream pants.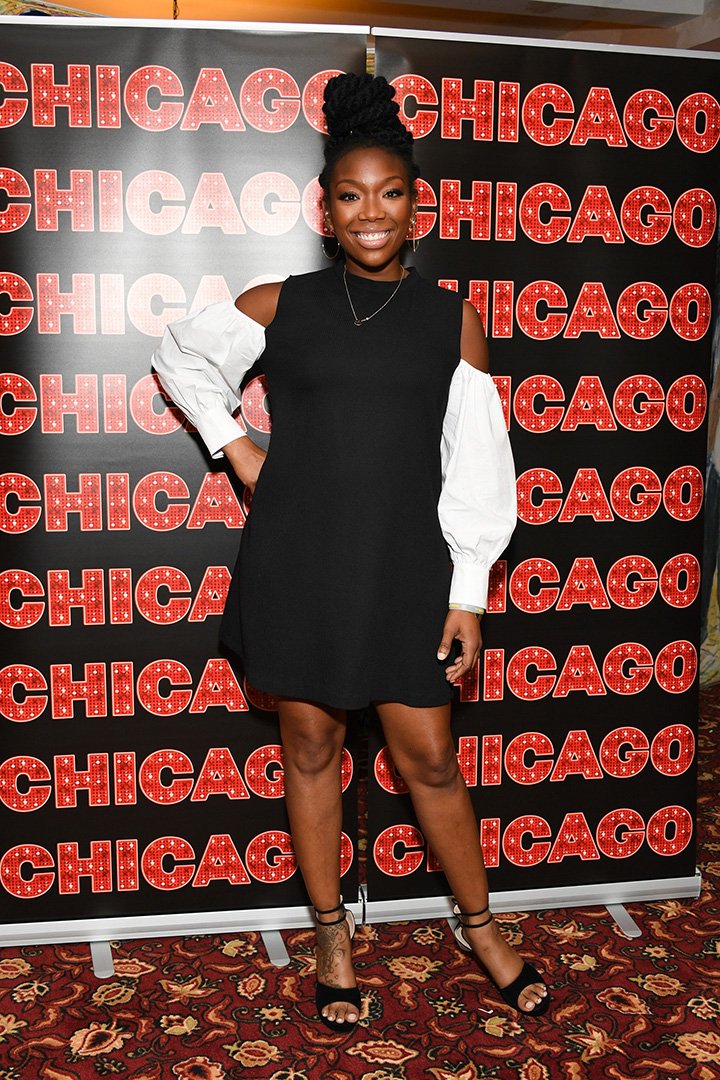 The singer's kimono was a spectacular one filled with intricate embroidered designs in vibrant colors. She perked up her style choice with a pair of black Christian Louboutin heels.
The strappy sandals showed the floral tattoo on her foot peeping from beneath her flowing dress. Brandy rocked her jet-black hair in massive waves. She captioned with a red heart emoji:
"There she goes…"
The star named each fashion piece, mentioning that her jacket was from Anamika Khanna, while her jeans were from the clothing franchise, Delafuente, and her bag from Bottega.
The now 40-year-old singer broke into the music scene as a teenager when she was fifteen. She recorded immense success at the time, with one of her biggest hits being "The Boy is Mine," featuring Monica Brown.
Brandy struggled with controversies and contemplated suicide at a point.  
She went from releasing her self-titled debut album, starring in her coming-of-age TV show, "Moesha," to being the first African-American Cinderella actress. 
However, all the fame and glamor did not protect Brandy from feeling insecure and scared of failure. The star noted that she became quite conscious of herself, afraid that she might let everyone down.
The "Full Moon" crooner had supportive parents, but their cocoon was not enough for her. She struggled with the idea of perfection, being a role model for many Black girls. She was sensitive about making mistakes.
This was not Brandy's only struggle in the long run. The singer dealt with many heartbreaks, and she welcomed her only child, Sy'rai Smith, when she was 23. Last year, she opened up on how Sy'rai gave her strength.
She recounted dealing with depression for over eight years when she was lost spiritually, musically, and creatively. Brandy struggled with controversies and contemplated suicide at a point.  
However, those thoughts did not last as she decided to pick herself up again, bearing in mind that she had a daughter who looked up to her. These days, Brandy is back in her element and recently released an album, "B7."