Michael Strahan's Daughter Tanita Shows Chest Tattoo & Fit Belly Sporting an Orange off-Shoulder Top
Michael Strahan's adult daughter, Tanita Strahan, flaunted her mainstream styling game in her new media show-off donning elegant fashion pieces and flaunting her sultry aura. 
Former NFL star Michael Strahan's oldest daughter Tanita Strahan updated her media with a stylish look from her fashion lookbook. Tanita gave fans premium style content.
The photos shared on her Instagram page showed the art influencer looking chic in her ensemble and posing like a pro. She spotted a tie-dye bra top with a plunging neckline.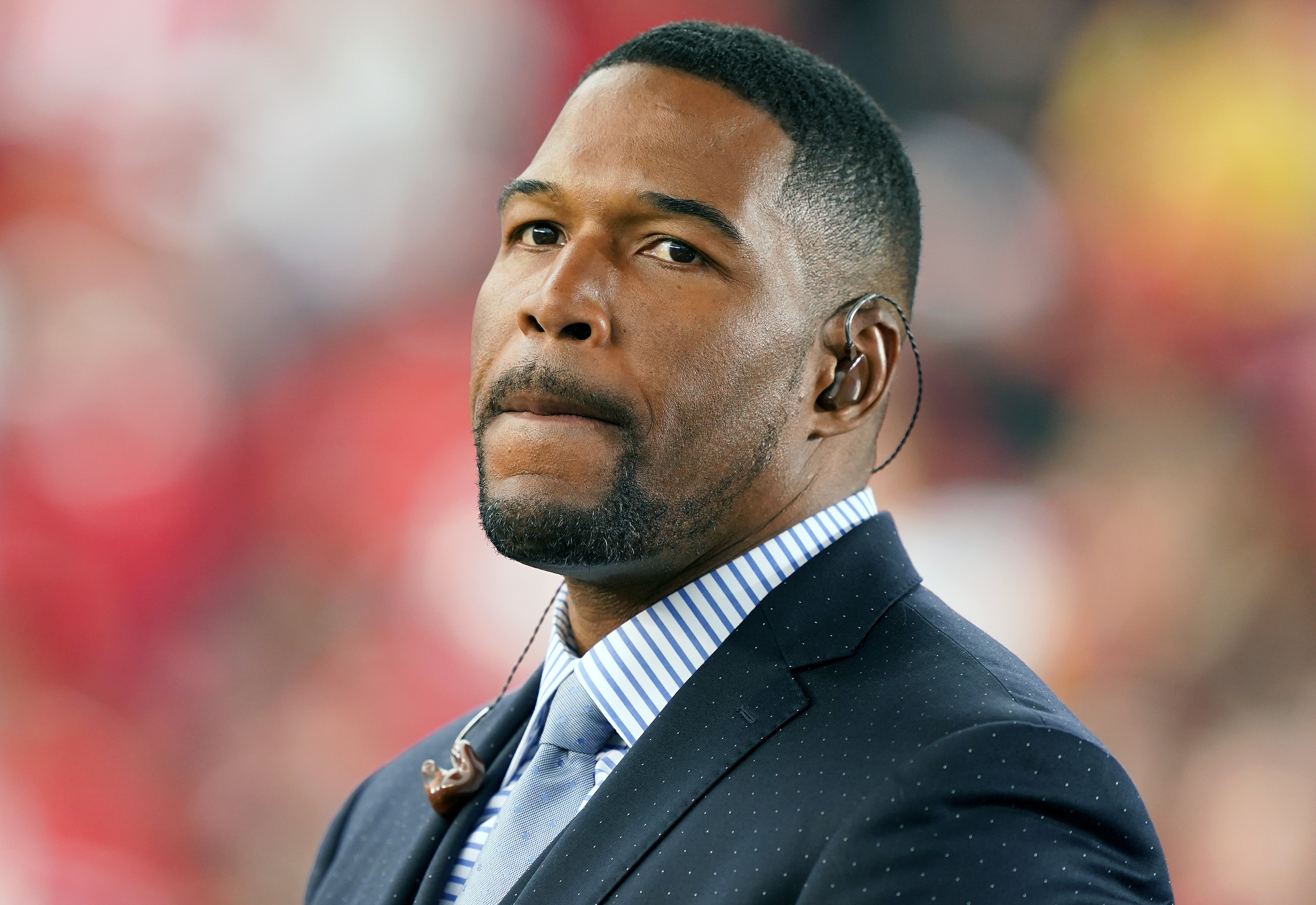 Tanita revealed parts of her cleavage and a tattoo in italics etched just below her collarbone. She paired her top with baggy blue jeans while showing some "black girl magic" with her afro curls. 
The young artist accentuated her look with silver hoops as she left her face bare of makeup. She flaunted her freckles and rosy pink lips, captioning the post with a globe emoji. 
Tanita is one of four kids "GMA" host Michael Strahan has from two marriages. Over the years, she and her siblings have given their dad pure fatherhood joy, and he often confirms it when he can.
Once in an interview, Strahan, who has had many years of practice being a dad, relayed that his kids teach him the greatest lessons. He talked about how parents tended to be serious almost all the time.
He ultimately tendered his wish to have the girls live with him. 
However, seeing his kids, he is reminded to rest sometimes and catch some fun. Tanita and her brother, Michael Jr., are older and going off on their own paths.
However, their younger half-siblings, twin girls Sophia and Isabella, juggle school and spending quality time with their mom and dad. One of Strahan's recent posts pulled at fans' heartstrings as he fawned over the girls.
The star dad posted images of the 16-year-olds enjoying a dinner date with him, and it was a picture-perfect moment. While the award-winning TV host welcomed the twins with ex-wife Jean Muggli, his older kids are from his marriage to Wanda Hutchins.
He and Hutchins seem to have no drama going on between them, but the case is different with Muggli. For some years now, Strahan and Muggli have made headlines over child custody and support. 
In March 2020, Muggli and her ex-husband were back at it after he accused her of neglecting their daughters and preventing them from indulging in extracurricular activities like volleyball and their equestrian lessons. 
He claimed that Muggli subjected the twins to physical and emotional abuse and hindered court-ordered therapy. He ultimately tendered his wish to have the girls live with him.