Ayesha Curry Enjoys a Trip to Oakland Zoo with Her 3 Look-Alike Kids — See the Sweet Photo
Ayesha Curry and her three mini-mes had a swell time during a visit to the zoo, and pictures of them on social media had them glowing with radiance.
Cookbook author Ayesha Curry and her kids enjoyed a fun day at the Oakland Zoo, where they got to be little tourists while getting familiar with wildlife.
The celebrity chef's look-alike children were nothing short of adorable, huddling together and pulling at heartstrings on their mommy's Instagram page.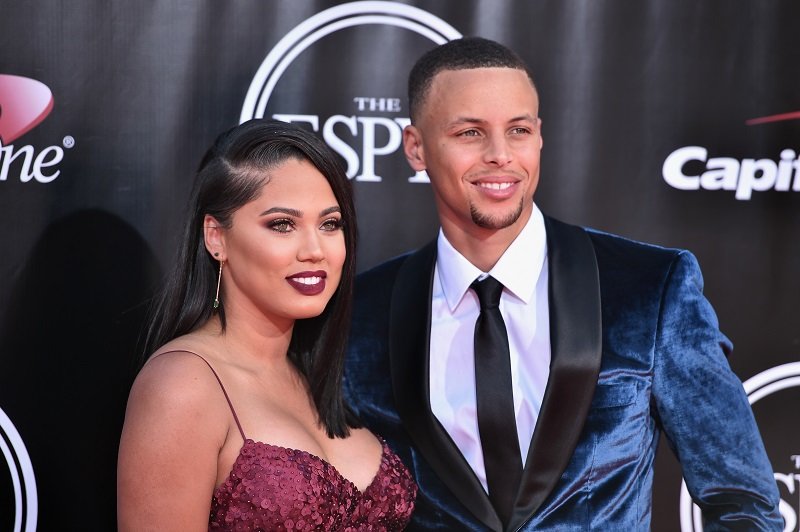 Canon, Riley, and Ryan showed their striking resemblance in the first snapshot as they posed behind the Oakland Zoo pop-up banner. Canon sat in his walker while his sisters flanked him on both sides. 
The following two photos featured the ethereal wildlife scenery with the animals in their different sections. Ayesha's snapshot showed elephants and giraffes. She captioned the post:
"Oakland Zoo FTW." 
It is safe to say a visit to the zoo is part of Ayesha's tutoring style for her kids. Besides organizing fun times with the kids, the chef, who doubles as an actress, makes sure homeschool is at its best.
Recently speaking on how her kids were handling homeschool and Zoom classes, she mentioned that the kids were in the thick of it. She talked about her oldest kids, who are at the schooling age.
Ayesha added that her husband is making up for lost time these days. 
The star mom noted that her first child, Riley, was calm and more on the disciplined side. She pointed out that the youngster would mostly sit and concentrate through her classes.
However, her younger sister Ryan requires a different approach because she found it hard to concentrate on one activity for an extended period. 
Ayesha noted that she and her NBA star spouse would often get Ryan to engage in exercises to help her mind concentrate better when it was time for classes. They also attached a resistance band to her chair so she would have something to pull once she got antsy. 
Being good at academics is not the only thing the Currys are teaching their growing tots. Last year, the celebrity pair let their kids know the importance of giving back to society.
Steph and his wife found out about the food shortage in Oakland, California when the pandemic started and they got to work. With their Eat Lean and Play Foundation, the couple has provided for over 16 million families.
Another time Ayesha spoke on family life, she noted that her spouse had become the hands-on dad who has made up time for his daughters.
She relayed that he was busy through their diaper years, and it was only right that he nurtures the kids' education. Ayesha added that her husband is making up for lost time these days.