Donny Osmond Wishes Happy Birthday to the Queen with a Throwback Photo of When They Met in 2003
Singer Donny Osmond wished the Queen a happy birthday with a throwback photo from when they met in 2003 after a function. 
Her Majesty The Queen turned 95 on Wednesday, April 21, 2021. Donny Osmond took to Instagram to wish Queen Elizabeth II a happy birthday, and he posted a throwback photo to mark the occasion. 
Osmond was dressed in an all-black suit in the photo, while the Queen looked glamourous in a sparkly light blue dress and gorgeous diamond accessories. The two were shaking hands in the photo.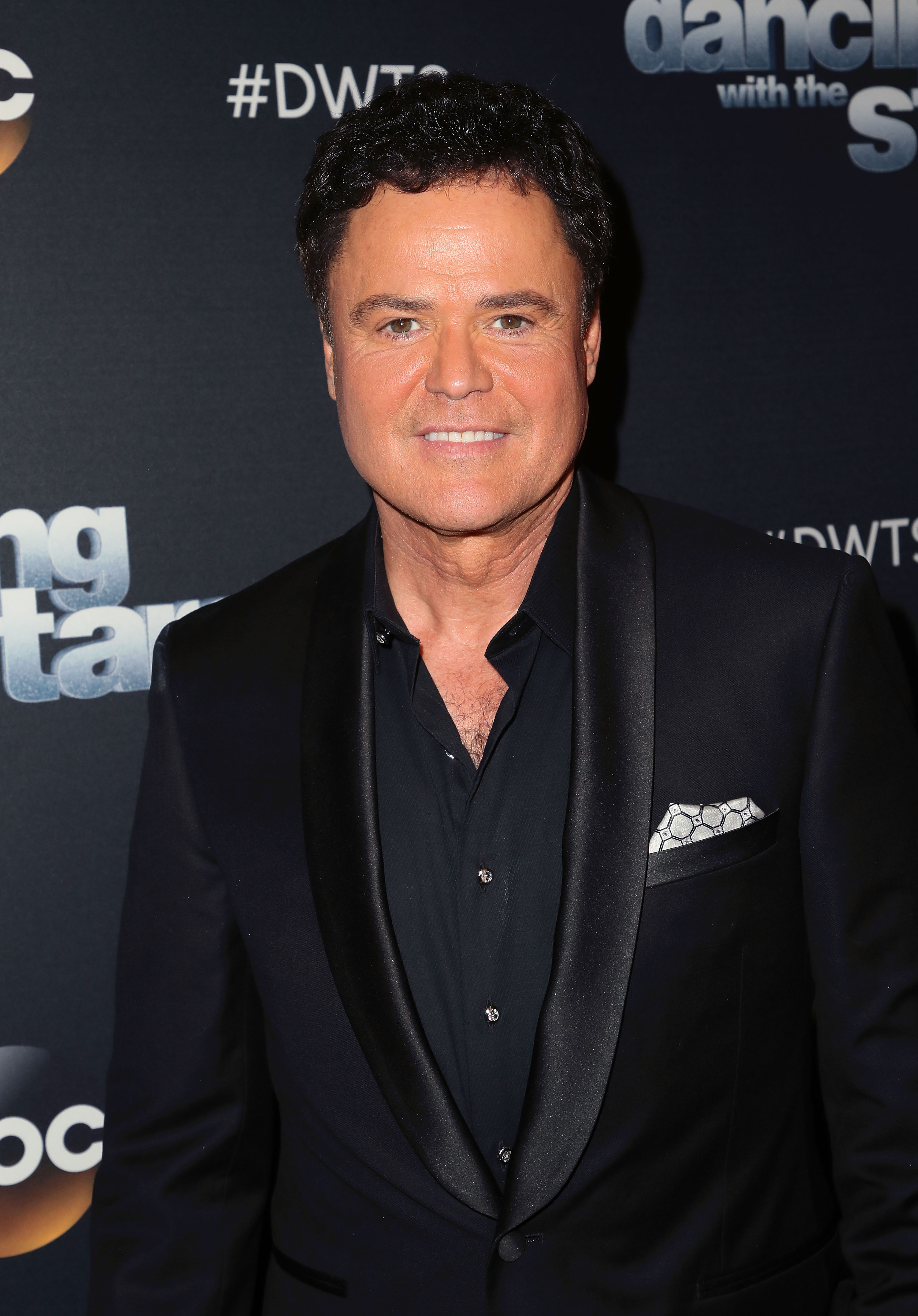 Osmond explained that the iconic photo was taken after the Royal Variety Performance at the Edinburgh Festival Theatre in Scotland as he described the meeting as a wonderful moment. 
Osmond's loving fans took to the comment section to remark on the photo. One wrote that Osmond looked very handsome, and they thought the Queen would have thought so too. Osmond captioned the photo:
"What a wonderful moment it was meeting Queen Elizabeth II in 2003... Sending her well wishes on her special day."
The queen shared her own message to mark her birthday and the first birthday without her beloved husband of 73 years. Prince Philip passed away at 99 on April 9, 2021. 
In the statement, she expressed her gratitude for those who had sent messages of support and condolences over her husband's death. She also wrote that she appreciated the well wishes she received for her birthday.
Osmond has at least one thing in common with Her Majesty. They both welcomed a lot of grandchildren.
The Queen admitted that the family's heartbreak was lessened by the many tributes people shared about the Duke of Edinburgh from within the UK and the world.
The tributes served as a reminder to the family that Prince Philip profoundly impacted many people worldwide. In her statement, she thanked those that had shown her family kindness as she wrote:
"My family and I would like to thank you all for the support and kindness shown to us in recent days."
Besides serving their country, Prince Philip and Queen Elizabeth achieved a lot in life, including their family. The couple welcomed four children together, eight grandchildren, and many great-grandchildren. 
Osmond has at least one thing in common with Her Majesty. They both welcomed a lot of grandchildren. Although the Queen's grandchildren are mostly all grown up, they are both loving grandparents. 
Osmond announced the arrival of his 12th grandchild in January this year. His eldest son Don Jr, and his wife, Jessi, welcomed their fourth son, Christian, on December 29, 2021. 
On the other hand, the Queen welcomed a great-grandchild this year as her grandchild, Princess Eugenie, welcomed her first child August. She will be graced with a new great-grandchild through Prince Harry in the upcoming months.