Whoopi Goldberg Poses In a Black Layered Dress & Huge Jewelry in Honor of Her 1991 Oscar (Photos)
TV legend Whoopi Goldberg's feature on the cover of Variety's latest issue was a stunning tribute to fashion as she duly honored her pivotal Oscar win from 1991.
New photos of Hollywood veteran Whoopi Goldberg have been making rounds on the internet as she gracefully featured on the front page of Variety's new issue. 
Goldberg's appearance on the magazine's cover was an honorable nod to the iconic moment she bagged an Academy Award for her role in 1990's "Ghost."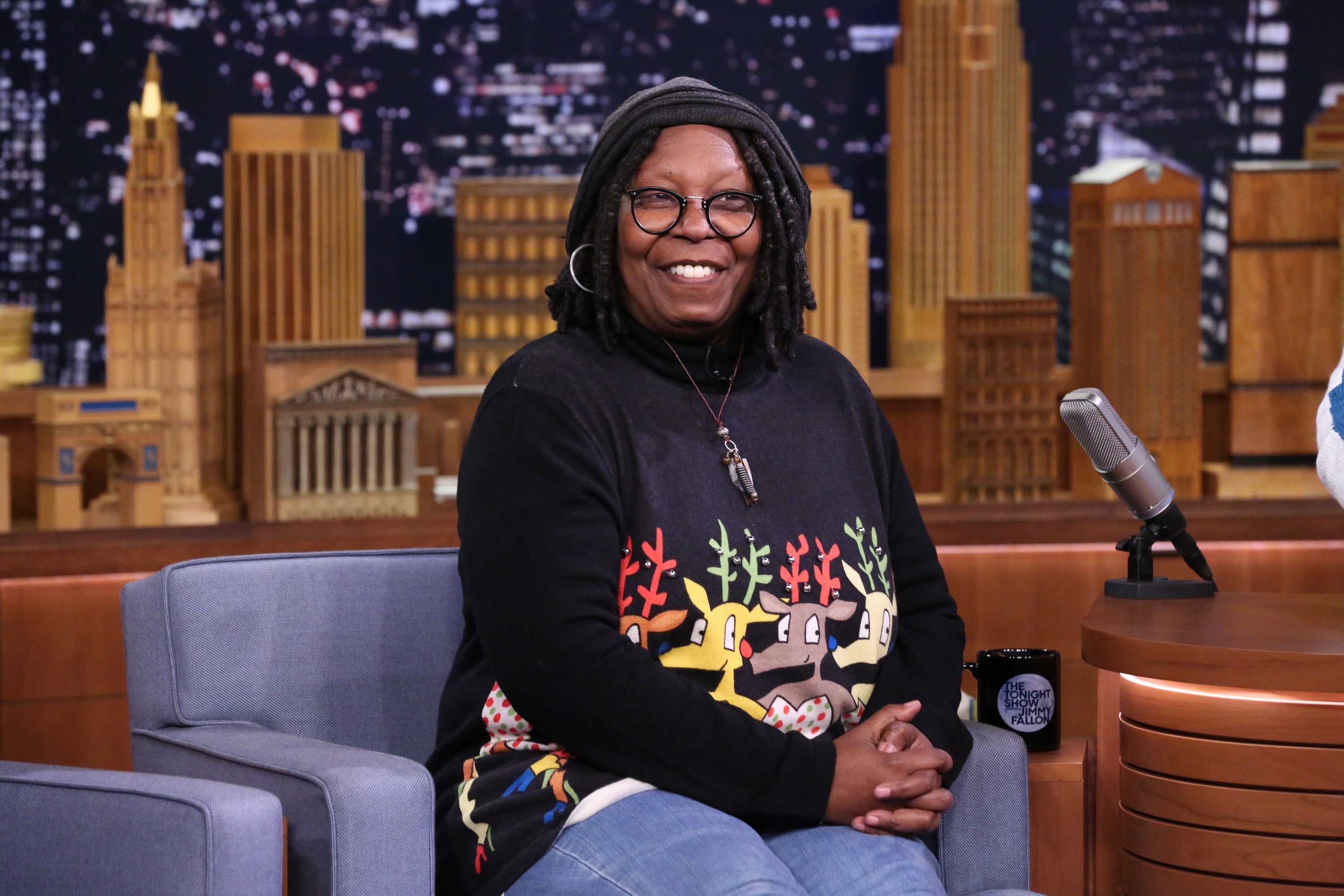 The photos, which have now been shared on different media pages, showed her rocking an all-black outfit that features a ruffled bespoke with multiple pleats and layers.
Goldberg's look was nothing short of majestic as she showed out, rocking mohawk-styled afro curls, with the sides of her head shaved. The TV star rocked large silver earrings and some bold rings. 
The 65-year-old further embodied the "Hollywood Royalty" tag emblazoned in the magazine cover. She opted for warmer colors in another of her show of style, rocking a mint green dress. 
She tied her hair in a dainty pink scarf and topped it with a white bowler hat that she held with one hand while creatively posing. The TV star posted an image of the magazine cover on her Instagram story thanking the franchise for the honor. 
The outstanding star is recognized as the only Black actress tagged an EGOT winner. 
The star also got a shoutout from her oldest granddaughter, Amara Skye, who reposted Variety's front page on her Instagram story. The star showed she was proud of her legendary grandmother.
The interview attached to Goldberg's cover feature had her recounting the memorable day she aced the Oscar Award for Best Supporting Actress for her role in "Ghost."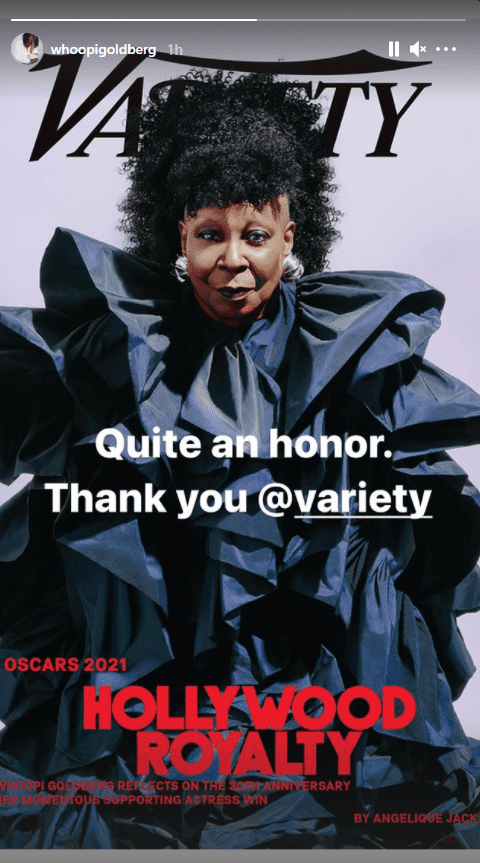 The multiple award-winner had been nominated alongside stars like Diane Ladd, Lorraine Bracco, Anette Benning, and Mary McDonnell. She was also the only African-American actress in the category. 
Goldberg did not recall most of the post-award activities, but she did remember taking all her fellow nominees out for celebration and had chocolate Oscar statuettes made for them. 
Golberg shared that she was proud of still being relevant with a career spanning decades. The outstanding star is recognized as the only Black actress tagged an EGOT winner.
She won a daytime Emmy Award for "The View," two Golden Globe Awards, a Tony for being the producer of "Thoroughly Modern Millie," and a Grammy Award for "The Spook Show."
Another of her many achievements she holds in high esteem is motherhood and family. Although she had only one child despite being married a few times, Goldberg boasts a growing family tree. 
Her only child, Alex Martin, has made Goldberg a grandmom. She is a mom to three adults, Amara Skye, Jerzey, and Mason. Goldberg is also currently the great-grandmother to an adorable little girl, Charli Rose.