Whoopi Goldberg Reveals She Is Writing a New Superhero Movie Based on an Older Black Woman
Whoopi Goldberg, the multi-faceted entertainer, is in the process of birthing a new project —a superhero film about an older Black woman. Check out the details.
Whoopi Goldberg's achievements in the entertainment industry are commendable. She is among the pacesetters in the game and has established groundbreaking records as an African American.
For more than three decades, the actress has bagged numerous awards like the Grammy, Oscar, Emmy, and even Tony Awards. She is an all-rounder with a passion and zeal for bringing on her A-game, whether in acting, singing, comedy or hosting TV shows.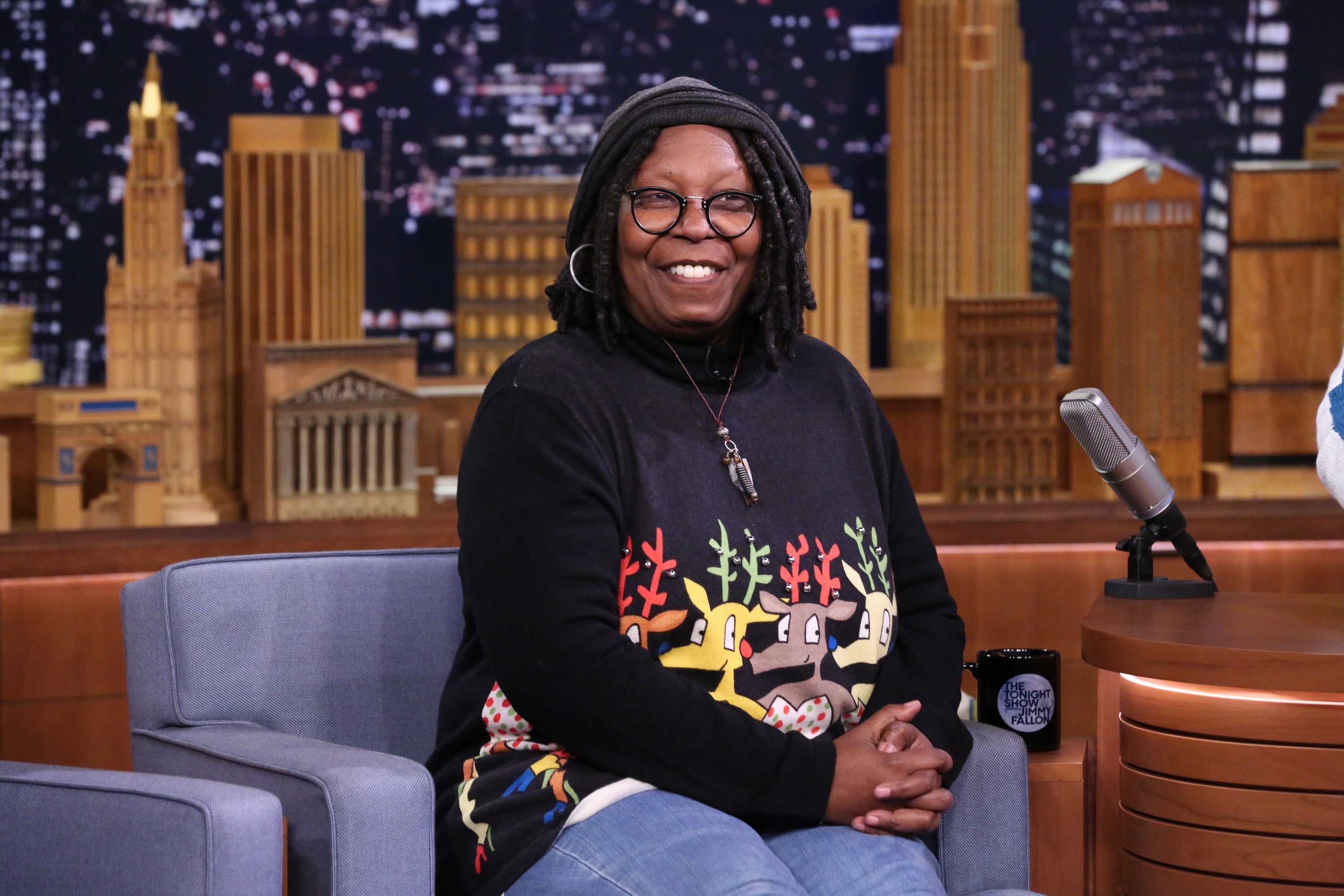 Goldberg, 65, is also a writer, and she recently opened up about the intricacies of her upcoming project. The entertainer revealed that she is working on a superhero film that portrays an old Black woman full of powers and how she uses them. The writer said:
"Since I was a little kid, I've been obsessed with superheroes. [...] But do you know who's really going to save the earth? Old Black women."
In reality, the actress has exhibited superhero powers by simply using her talents to draw a wide range of audiences and inspiring young Hollywood celebrities. 
Tiffany Haddish, a Black Hollywood star, once revealed that she began idolizing the older actress when Goldberg won an Oscar for appearing in the 1991 blockbuster, "Ghost."
Goldberg will reprise her role in "Sister Act 3" for Disney+ as Deloris Van Cartier.
After that win, Goldberg became the first Black woman to bring home the Grammy in fifty years. Hattie McDaniel was the first person to bag an award in any category in 1940.
It has been three decades since that awards night, and the multi-faceted entertainer is still waxing strong in the game even at 65. Goldberg will reprise her role in "Sister Act 3" for Disney+ as Deloris Van Cartier. This is a sequel to 1993's "Sister Act 2," and "Sister Act 1."
Before any production thoughts began, Goldberg mentioned during an appearance on "The Late Late Show With James Corden," that it was uncertain whether people would be interested in part 3.
It has been more than two decades since part 2 aired, but lovers of the film are confident that Sister Deloris will blow their minds with her impeccable acting.
Goldberg came into the limelight when she played Celie in the film "Color Purple." Since then, she evolved and participated in comedy Broadway shows, hosted "The Whoopi Goldberg Show" for a year, produced a stage musical, and is now an important co-host on "The View."