Meghan McCain Praises Her Family's Genes as She Posts a New Photo of Daughter Liberty
Television personality Meghan McCain has said her family's strong genes are responsible for the uncanny resemblance between her daughter and mom. She made this known in a new post shared on Instagram.
Meghan McCain has shared a new photo of her six-month-old daughter, Liberty Sage, whom the television personality believes to be a replica of her own mom, Cindy McCain.
The photo shared to her Instagram captured Liberty dressed in a cute pink onesie while crawling on a brown carpeted floor. She stared wide-eyed at the camera, highlighting her beautiful eyes.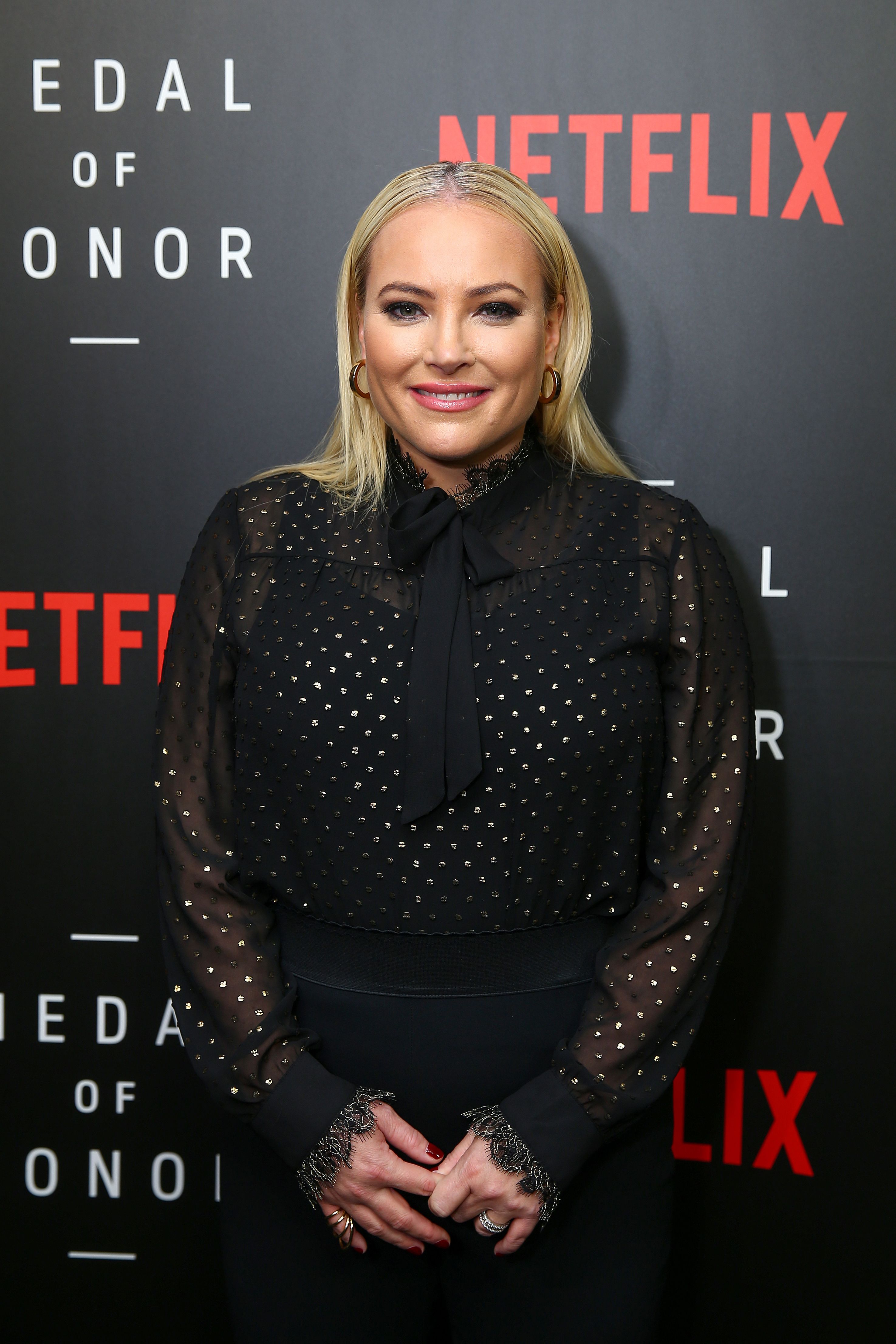 The toddler let out a cute smile as she posed for the camera. Her head was completely shaved, bringing all the focus to her cute chubby face, distinct facial features, and fair complexion.
Meghan accompanied the image with a caption calling Liberty wildcat and adding that the toddler is her grandma Cindy's twin physically. The proud mom also noted that the little one has her personality and concluded writing:
"McCain women have strong genes. ♥️🗽♥️🗽" 
Shortly after sharing the photo, fans and followers flooded Meghan's comments section, gushing about the striking resemblance between Liberty and Cindy and how adorable the toddler looked.
One Instagram user called Liberty a cutie, while another described her as beautiful. A third user wrote that the toddler looks just like Cindy, with many more leaving emojis in admiration.
Meghan shared a lovely family photo of herself smiling while posing with Liberty and Cindy.
Meghan's recent post is not the first time she talks about the resemblance between her daughter and mom. She posted another photo of Liberty earlier this year, calling the toddler Cindy's clone.
Liberty looked like a little doll donning a cute white and plaid top with a matching cap. The toddler once again had a smile on her face as she posed for the picture, which was captioned:
"Life and 🗽 ~ (I promise I birthed her and didn't clone @cindymccain)."
Last month, Meghan shared a lovely family photo of herself smiling while posing with Liberty and Cindy. The trio looked super adorable together.
Meghan and her husband Dan Domenech welcomed Liberty Last September, but while 2020 was a year of addition for the television personality, it was also a year of loss for her family.
In October 2020, Meghan's paternal grandmother Roberta McCain passed away. The older woman, who was mother to famous Republican Senator John McCain, died at 108.
Expectedly, Meghan penned a touching tribute to her grandmother, whom she credited for teaching her how to live life with grit, conviction, intensity, and love. Despite the loss, Meghan has moved on as she now seems focused on one thing only — doting on Liberty, her beautiful little girl.