Us Weekly: Jinger Duggar & Jeremy Vuolo Speaks Out about Possible Family Reunion
Jinger Duggar and Jeremy Vuolo believe that their sister Jill and husband Derick Dillard will reunite with the rest of the family soon enough but on their own terms. 
Being under the spotlight for years put Jill Duggar and Derick Dillard in an uncomfortable position, causing them to distance themselves from the rest of the family. However, Jinger Duggar and Jeremy Vuolo are positive that their family will reunite soon. 
The Vuolos revealed in a recent interview that they've reconnected with the Dillards. They believe this is the first step in working their way towards reuniting with the rest of their big family.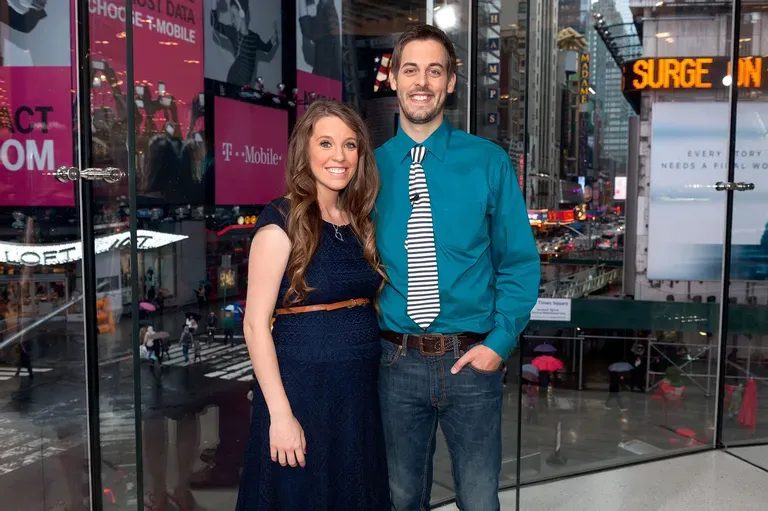 WORKING THROUGH ISSUES
According to Vuolo, the Dillards are currently working their way through personal issues, which is why they need some space. However, what matters to them is that they currently have a great relationship with their siblings, which is a good sign of a possible reunion. He said:
"So many families go through different issues, especially as children are growing, and this family happens to be in the public spotlight."
KEEPING THE KIDS CONNECTED
Jinger also shared that she often FaceTimes her older sister Jill so that their children can interact with one another. The Vuolos have two children, Felicity, two, and Evangeline, four months, while the Dillards share Israel, five, and Samuel, three. 
The Duggars were on "19 Kids and Counting" from 2008 to 2015 before moving on to their spin-off "Counting On" starting the same year. Two years after the premiere, Jill exited the show. 
TAKING CONTROL OF LIFE
In 2020, Jill admitted that she'd distanced herself from her and her family, sharing that they are not "on the best terms." A couple of months later, she admitted that she hasn't visited their family home in a couple of years. 
Although Jill hopes to reunite with her family, she was honest about their current situation, as her family prioritizes their mental and emotional health. Ultimately, they are in a much better place after taking control of their own lives. 
A GROWING FAMILY
The same way Jill and her husband have been working things out, so have Jinger and Vuolo. There was even a time when the reality TV star was thinking of ending their relationship before finding the faith and strength to keep working on it instead. 
Meanwhile, the sisters' younger brother Justin recently married his love, Claire. The young couple settled down in Texas, near the 20-year-old's parents. 
After tying the knot on February 26, they are learning the ropes of marriage one day at a time. The 18-year-old Duggar continues to star on "Countin On," and fans can expect to see more about their life in future episodes.