Man Suspected of Killing 10 People at Boulder Grocery Store Faces 43 Additional Charges
Ahmad Al Aliwi Alissa initially got charged with ten counts of murder and another for attempted murder. But now, he faces 43 additional charges following the mass shooting in Boulder, Colorado. 
The suspect in the Boulder mass shooting that took the lives of ten people, Ahmad Al Aliwi Alissa, is now facing a total of 54 charges against him, with more to follow. 
District Attorney Michael Dougherty has filed a total of 43 additional charges on top of the original 11 charges, 32 of which are additional counts of attempted murder.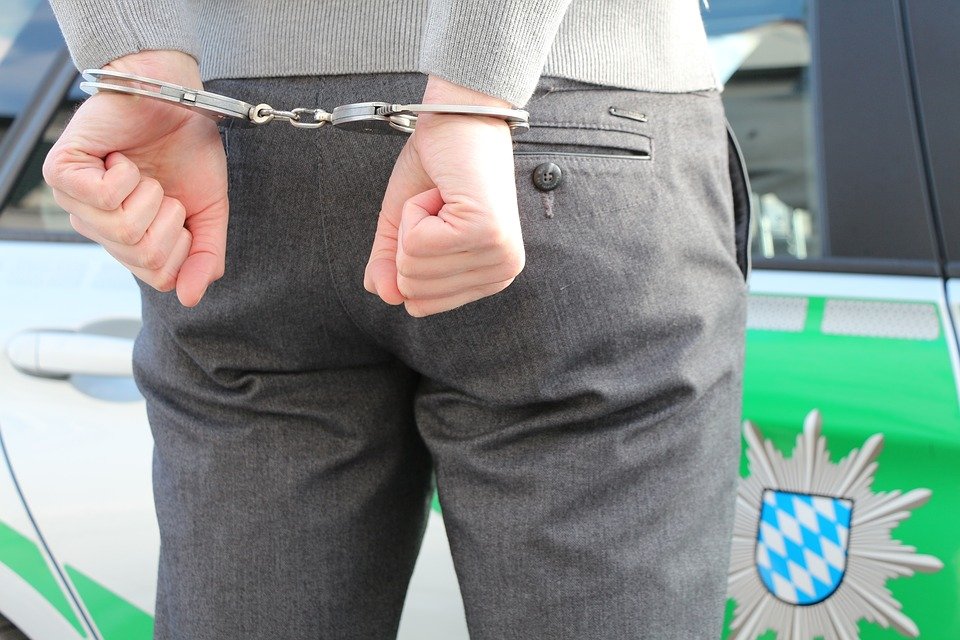 ADDITIONAL CHARGES
The Boulder District Attorney is pursuing all possible charges. He says that 115 people inside the King Soopers store where the shooting took place and 25 in the parking lot outside, all of whom were put at risk with the shooting. 
Alissa's lawyers are approaching his defense from a mental illness perspective and have requested a three-month delay.
Alongside the extra counts of attempted murder, Dougherty also filed one count of first-degree assault and 10 counts of unlawful possession of a large-capacity magazine. There is a possibility of more charges to follow. 
Colorado Democratic Gov. Jared Polis has signed two bills tightening gun regulations into law, nearly a month after the mass shooting in Boulder, Colorado, left a police officer and nine others dead. https://t.co/B9lTJbubyn

— CNN (@CNN) April 20, 2021
OFFICER GUNNED DOWN
The last victim to lose his life during the shooting was Officer Eric Talley. Talley led the officers into the King Soopers and was gunned down by the shooter. The policeman was a father of seven. 
The Boulder Police Department received queries surrounding the law enforcement officers' response time on the scene, and the authorities responded in defense of Talley and his team, saying: 
"We think it's important to share that Officer Talley led a contact team of officers into the store within 30 seconds of arriving on scene."
The suspect then shot at officers, killing Officer Talley, and firing on officers until he was taken into custody. No other individuals were shot or killed after these brave officers engaged the suspect #BoulderStrong

— Boulder Police Dept. (@boulderpolice) March 26, 2021
UNKNOWN MOTIVE
Almost a month after the gunman entered the Boulder supermarket on March 22, the authorities are yet to discover the motive behind the mass shooting. Doughtery shared: 
"At this point we don't have information about a specific motive." 
21-year-old Alissa was taken into custody on the scene of the murders and is being held in custody without bail. The suspect has not entered a plea on the multiple charges that he is facing. 
NEW: President Biden orders flags to be flown half-staff at White House and all public buildings and grounds through Tuesday following Indianapolis mass shooting.

4th time flags ordered lowered in 5 weeks, following Atlanta, Boulder, Capitol attacks. pic.twitter.com/imR2crzR1T

— NBC News (@NBCNews) April 16, 2021
MENTAL HEALTH ASSESSMENT
Alissa's lawyers are approaching his defense from a mental illness perspective and have requested a three-month delay to assess the suspect's mental illness. 
The lawyers have also asked that the prosecutors turn over discovery in the case so that they can begin with the suspect's assessment. The prosecution, in turn, asked for the delay to be shortened. 
Today marks one month since the tragic mass shooting in #Boulder. The City of Boulder is taking a moment to pause, reflect and remember the lives lost. We invite the community to join as we move toward hope and healing.

We are #BoulderStrong ❤️ https://t.co/dQpDVeUgDr pic.twitter.com/9UHjlt54fU

— City of Boulder (@bouldercolorado) April 22, 2021
The Colorado mass shooting is not a unique case as it is one of 50 massacres that have occurred in America since March 16. The first incident was the killing of eight people at a spa in Atlanta. 
Colorada has been especially affected by the onslaught of mass shootings resulting in Gov. Jared Polis signing two bills that work to tighten gun regulations. The governor shared that although this doesn't bring back lives lost, it will help in the future.