Kobe Bryant's Widow Vanessa Reveals His New Book 'The Mamba Mentality' Has 1M Copies in Print
Kobe Bryant's wife, Vanessa Bryant, shared news on social media concerning her husband's book, "The Mamba Mentality." Vannesa made it known that the book had 1 million printed copies.
Late basketball legend Kobe Bryant found a way to keep being with his fans, and this is through his book, "The Mamba Mentality: How I Play." Updates on the book show there are 1 million copies in print up for grabs.
This was confirmed by his widow, Vanessa Bryant, who shared an image stating this in bold yellow letters. The graphic shared included a black and white photo of her spouse and the cover of the book.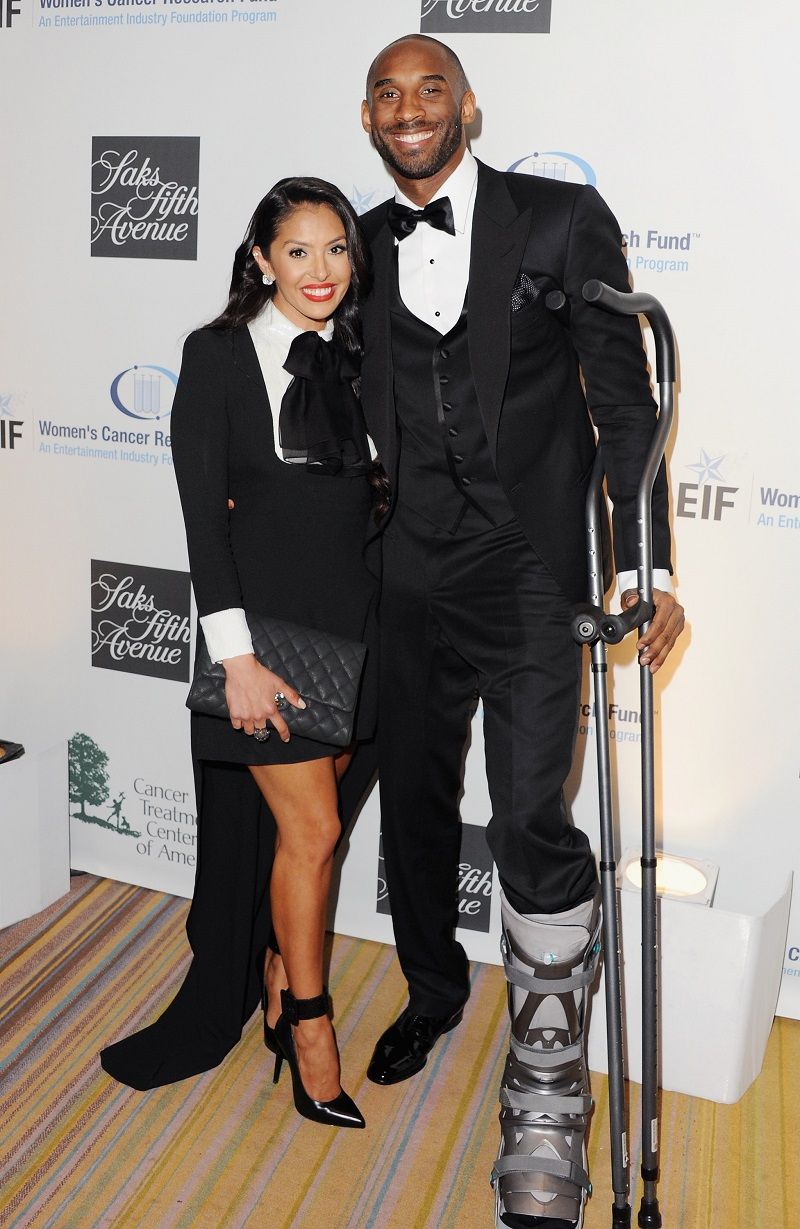 Kobe's face was also etched on the front of the inspiration-driven book. Vanessa was quite in tune with her post, sharing heart emojis in the Lakers' purple and yellow colors.
She also included the "mamba mentality" hashtag that shaped most of Kobe's career and drew fans to how he delivered excellence and raw talent in the NBA. 
Many basketball lovers and players alike would attest to the fact that Kobe's career was nothing short of magnificent, and he has chronicled it all in "The Mamba Mentality: How I Play."
His long-time contract with Nike has ended.
In there, Kobe penned his skill set, how he studied the opponent, and the moves he made not only to succeed but to be a legend. This also includes the star's abilities even when he was injured.
The late NBA MVP also detailed fascinating information and a breakdown of specifics and match-ups through his career. The book carries pictorial evidence, all curated by famous NBA photographer Andrew D. Bernstein.
Kobe Bryant goes down in history as one of the most revered basketball stars of all time. His "Greatest of All Time" tag puts him at the upper echelon with other athletes like Magic Johnson, LeBron James, Michael Jordan, and Kareem Abdul-Jabbar.
However, Kobe's skills, values, and approach to victory were solely his brand. The "mamba mentality" simply states the need to constantly work at getting better even when the going is good. 
To develop this famous and pivotal mentality, there is the need to be fearless, bearing in mind that fear is temporary. Another important factor is to be wholesome and passionate about success. Kobe also believed in building a good team.
With the much-anticipated book out in a million copies, fans willing to adopt the star's approach would have easy access to his ideology and be able to keep his legacy alive. 
Updates on some of Kobe's establishments and partnerships have shown that his long-time contract with Nike has ended. The franchise confirmed in a statement that the contract was not renewed.
Vanessa also confirmed this on social media as she wrote on Kobe's influence in producing some of the most cherished basketball shoes. The public figure added that Kobe's influence would always be remembered.