Vanessa Bryant Celebrates Valentine's Day with Heartwarming Throwback Photo with Late Husband Kobe
Vanessa Bryant, the widow of the late NBA player Kobe Bryant, took to Instagram to express her undying love for the basketball player she was married to for almost 20 years.
Valentine's Day fell a few weeks after the anniversary of the tragic death of former NBA player Kobe Bryant, who died in a helicopter crash on January 26 last year, leaving behind his heartbroken wife, Vanessa Bryant, 38.
To honor her late husband's memory, Vanessa shared a sweet Valentine's Day message on Instagram along with a heartwarming throwback photo of the pair during happy times.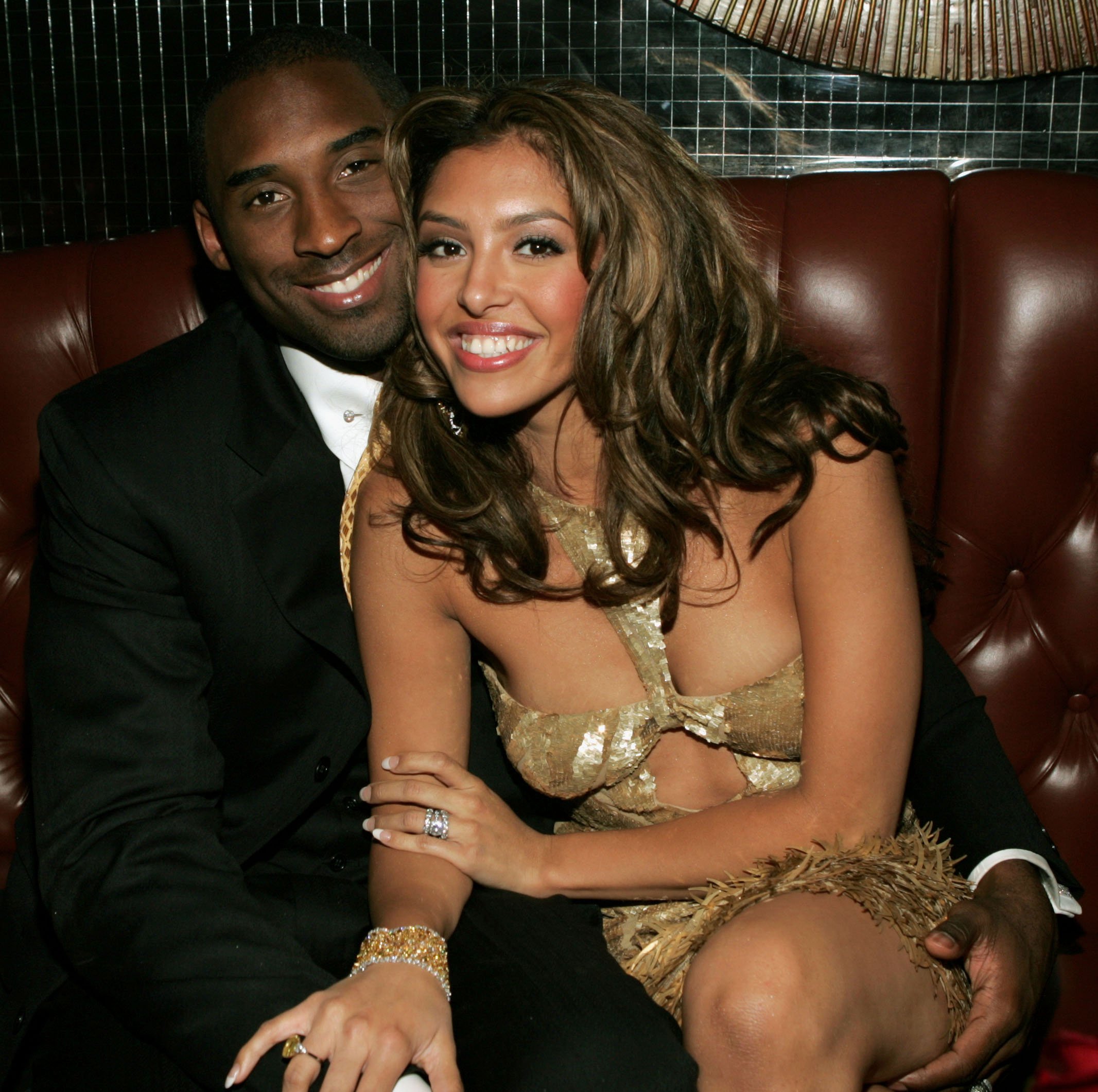 VANESSA'S FOREVER VALENTINE
The pic featured Kobe and Vanessa when they were much younger, holding each other affectionately and sporting million-dollar smiles. Vanessa looked super cute with huge black and white bunny ears on her head. She captioned:
"Happy Valentine's Day Boo-Boo. I love you for now, forever and for always."
Vanessa followed up with another picture of the couple where Kobe was pictured holding a bouquet of beautiful red roses that she had gifted him while picking him up from the airport.
Last year Vanessa shared a similar tribute to Kobe on Valentine's Day and on what would have been their 19th wedding anniversary in April. In each photo, the couple's deep love for one another was unmistakable.
YOUNG LOVE
Kobe and Vanessa's love story dates back to 1999 when Vanessa was 17 and Kobe was 20. The pair met on the set of a music video shoot and began dating shortly after.
The young couple was so madly in love, and when Vanessa turned 18, Kobe proposed. They were engaged until April 2001 when they tied the knot.
KOBE'S SCANDAL
Like most marriages, the couple faced many challenges that threatened their union, particularly in 2003, when Kobe, who played for the Los Angeles Lakers, was accused of sexual assault. 
Although Kobe denied the accusations, he publicly admitted that he had been unfaithful to his wife and declared he still loved her. Despite the shocking revelation, Vanessa stood by his side, and they mended their relationship.
THE BRYANT FAMILY
While the year 2003 was a challenging one for the couple, it was also the year Kobe and Vanessa welcomed their first daughter, Natalia, 18. The pair welcomed three more daughters, Gianna, Bianka, 4, and Capri, 1.
Unfortunately, their second child, Gianna, died last year in the helicopter crash along with her father. "Mambacita," as she was affectionately nicknamed, was her father's protege who dreamed of carrying Kobe's legacy on the basketball court.