Vanessa Bryant Makes Heartfelt Request to Media Covering the Anniversary of Kobe & Gigi's Death
Vanessa Bryant has put out a thoughtful message to the public regarding the first death anniversary of her late husband, Kobe, and their daughter, Gianna, as the occasion draws closer. 
In a recent public address to fans on Instagram, Vanessa Bryant shared her concerns in advance of the future death anniversary of her late husband, Kobe Bryant, and teenage daughter, Gianna "Gigi" Bryant.
In her post, the star mom shared two photos; the first was a snapshot of her husband and daughter, while the second was a newsletter addressed to her followers.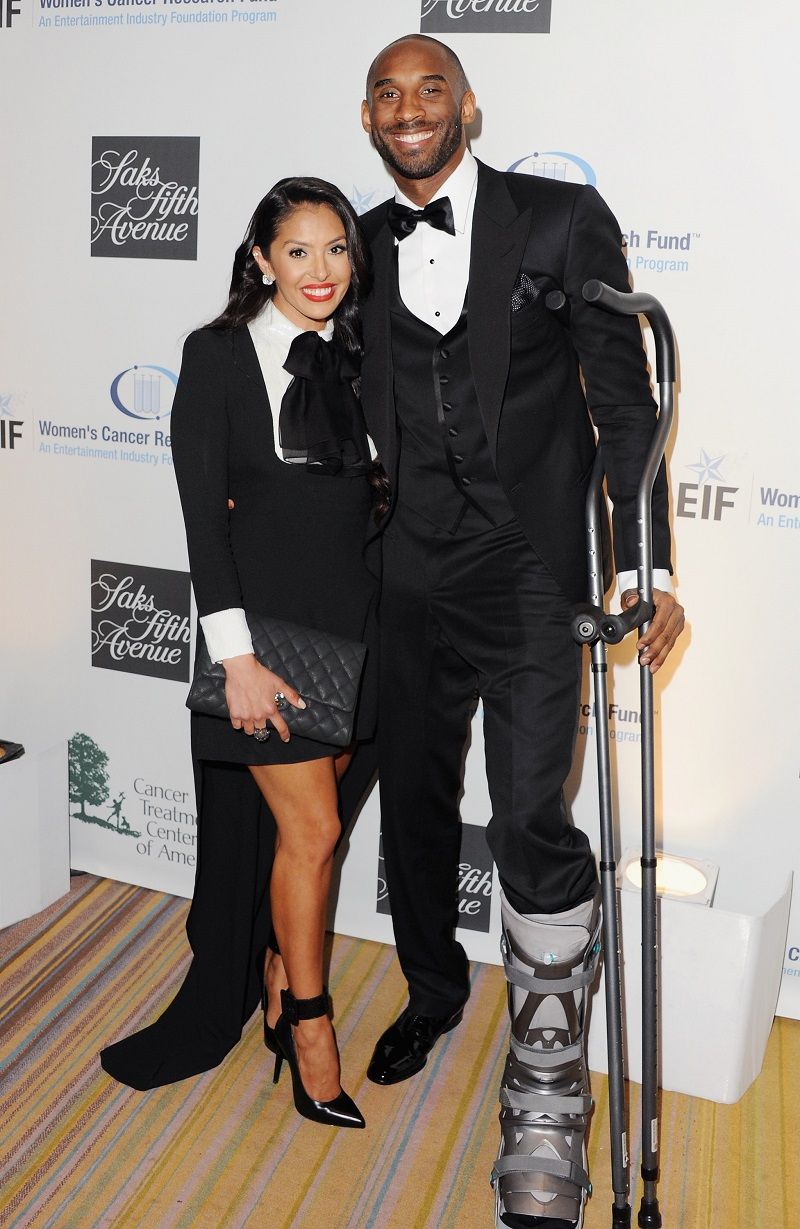 The image shared showed Kobe and his daughter in similar black hoodies. The young girl held on to a black basketball as she posed with her dad while facing opposite sides.  
In the next slide, Vanessa wrote to the media requesting that they be considerate with their posts regarding her husband and daughter's remembrance day. Vanessa, 38, specified that the helicopter mishap's photos and clips should not be aired. She wrote:
"I want to thank everyone that has handled their media coverage respectfully. To everyone else, please reconsider your 'news story'…"
In her newsletter, Vanessa, who is mom to three other kids, noted that there were myriads of clips and images available on the internet besides those of the January 26 incident. 
She also added that well-wishers should make their posts in "classy and tasteful manners," which should respect her family and their losses. Kobe's widow concluded her post by reminding fans to celebrate lives instead of the day they were lost.
These days, her oldest child, Natalia, is preparing for college, and the duo is having fun trying to prepare her. 
Since losing her loved ones to the tragic helicopter crash in Calabasas, California, Vanessa and her family have been keeping body and soul together, remembering the good times and sharing images on social media. 
However, the 38-year-old recently revealed the effect of grief on her Instagram story; Vanessa described grief as fleeting emotions in clusters. 
She noted that one moment one could be elated and in the happy-go-lucky mood, and the next day, one could feel heavy with sad feelings. Despite this, Vanessa said that it was best to find a reason to keep living.
The public figure added that her daughters were the reasons she keeps living, and seeing them gives her the courage to keep pushing. She reiterated that people going through grief should find a reason to live. 
The celebrity mom is presently celebrating her kids' milestones in the sweetest ways. These days, her oldest child, Natalia, is preparing for college, and the duo is having fun trying to prepare her.