Mom to Omarion's 2 Kids, Apryl Jones, Looks Ethereal Dressed in a White Fishnet Maxi Dress
Omarion's former lover and mother to his two kids, Apryl Jones, dazzles in a crisp white fishnet maxi dress that gave her fans a nearly unrecognizable ethereal appearance during a photoshoot.
"Love and Hip Hop: Hollywood" star Apryl Jones may be a mother to two adorable kids, but she is not letting that title or the responsibilities that follow get in the way of her drop-dead gorgeous look.
The reality TV star and former lover to American artist Omarion effortlessly slays her toned physique and unique fashion sense, as seen in most of her social media shares.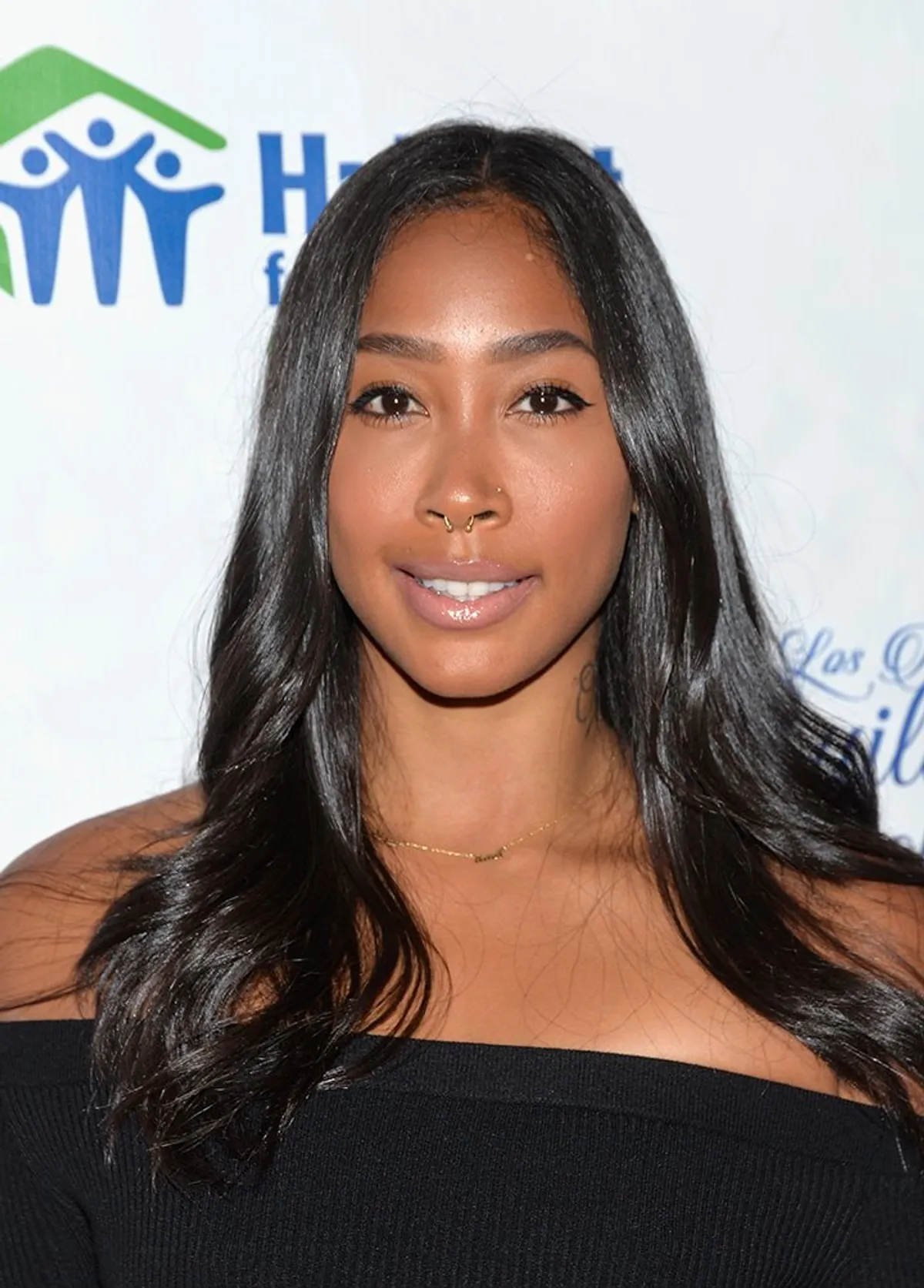 Few hours into the weekend, Jones gave her online audience a jaw-dropping look. She appeared to be on the set of a photoshoot as the mother-of-two dressed in a stylish, side cute, V-neck outfit made of fishnet fabric.
The attire was transparent, giving way to her white bikini wear and stallion legs. She posed by tilting her hips to one side and maintaining her gaze to the camera. The photo's caption read:
"Free spirited sag."
Fans were quick to click the like button and followed it up with sweet comments that applauded the model's composure, ethereal look, and outfits.
They thought they had seen it all but were dazzled by another dose of the onscreen diva's beauty when she shared another photo a few hours later.
All she got from him was $700, which made it difficult to take proper care of the kids.
Although she wore the same attire, her pose, glammed makeup, tiny jewelry, and wavy hair brought a lot of difference and vibe to the second shoot.
Jones looked boldly into the shutters as she sat with one leg crossed over the other and slightly outstretched arms to support her frame. Omarion's former lover wrote:
"In the best place of my life…"
Years ago, fans were certain that the former couple would stick together like glue for the rest of their lives. Their love story was super inspiring. They even decided to start a family and their first child, a boy, Megaa Omari Grandberry, was born in 2014.
His sister, A'mei Kazuko Grandberry came two years later. For a while, the pair co-parented peacefully and even teamed up to throw their son a birthday bash after their split.
A few months later, Jones explained that her baby daddy was being mean by avoiding paying child support. All she got from him was $700, which made it difficult to take proper care of the kids.
Amid Omarion's behavior, Jones has been consistent in showing love to her little minions. During the quarantine, she went all out to entertain them by letting her kids paint her face using a makeup kit.