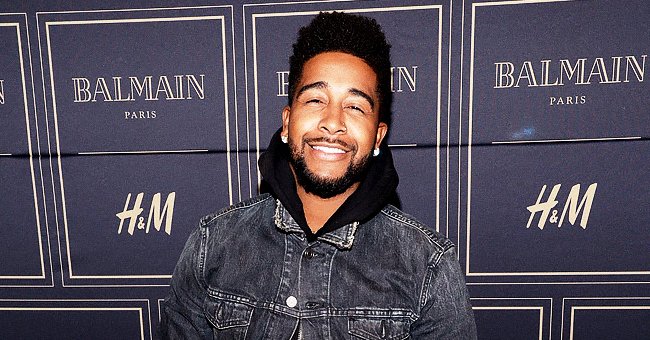 Getty Images
Omarion Shows Handsome Son Megaa & Daughter A'mei Looking Serious While Visiting Their Grandma
Former B2K member and rapper Omarion (Omari Ishmael Grandberry) recently shared an adorable video clip of his two children, his son Megaa Omari and his daughter A'mei Kazuko visiting their grandmother.
Omarion showed off his two children in footage shared on his Instagram story earlier this week. Megaa is completely serious in the video, while A'mei is playful in contrast to her brother.
Megaa has on a white hoodie emblazoned with black lettering, while his sister has on a grey jacket and a striped shirt underneath. Both children look like they're having a pleasant time with their grandma.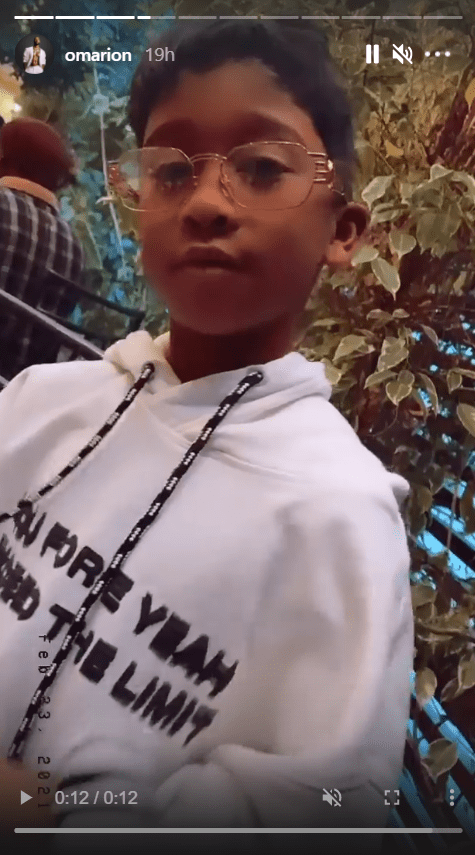 Screenshot of IG Story showing Omarion's son Megaa | Source: instagram/omarion
The six-year-old is quite serious as his father films him and does not smile at all. His gilded spectacle frames emphasize the child's stoic nature and reservation. A'mei is cute as she stands beside their grandmother.
Omarion is a proud father to both his children, as seen by their frequent appearances on his social media. When Megaa had a haircut last year, Omarion wrote:
Omarion sheared Megaa's long locks while the child's mother, Apryl Jones, fought back the tears. A'mei, who was four years old at the time, complimented her big brother on his new look afterward.
Jones gave birth to A'Mei in 2016 through a home birth which was documented on "Love & Hip Hop Hollywood." Omarion was so proud of his partner and shared his joy on Instagram.
Omarion introduced his two children to meditation last year to celebrate Earth Day.
Megaa, who was born to Jones and Omarion in 2014, was also delivered at home, and his mother was unmedicated during the whole procedure. Omarion expressed love and pride for Jones.
When Omarion announced his second child's birth in a video on Snapchat, he once again commended Jones for her strength and considered her his soulmate. He said:
"You've got to respect your queen."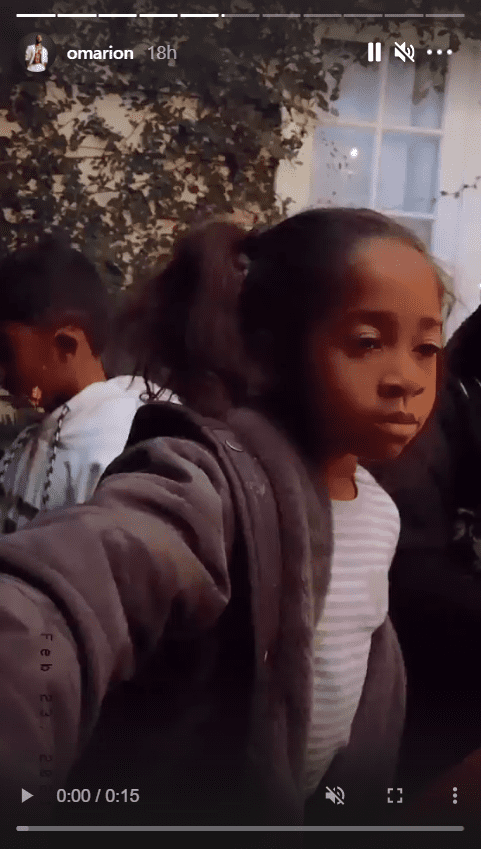 Screenshot of IG Story showing Omarion's daughter A'Mei | Source: instagram/omarion
Omarion introduced his two children to meditation last year to celebrate Earth Day. His brother, O'Ryan, accompanied the family to their back garden session.
The video showed both children peacefully and thoughtfully contemplating life. Megaa focused on his inner self, while his sister A'mei was the picture of tranquility.
Omarion also practices the Wim Hof Method, which is a type of breathing style. The singer thanked Mother Earth in the video too. Meditation seemed to be the perfect socially distant activity to celebrate the holiday.
The kids were willing participants in their father's shenanigans, and the family affair looked warm and cozy as they all layed in the sunshine together. A great idea to commemorate the 50th celebration of Earth Day.
Please fill in your e-mail so we can share with you our top stories!