David Boyd and 'Selena' Star Christian Serratos Welcomed a Daughter in 2017 — Inside Her Personal Life
David Boyd and Christian Serratos are proud parents to four-year-old Wolfgang. Want to learn more about the couple? Here is a breakdown of their personal life.
Rock singer David Boyd has a great life with his girlfriend, actress Christian Serratos. Together, the couple shares a beautiful baby girl whom they welcomed in 2017.
Apart from being proud parents to their daughter, Boyd and Serratos have also managed to build successful careers for themselves.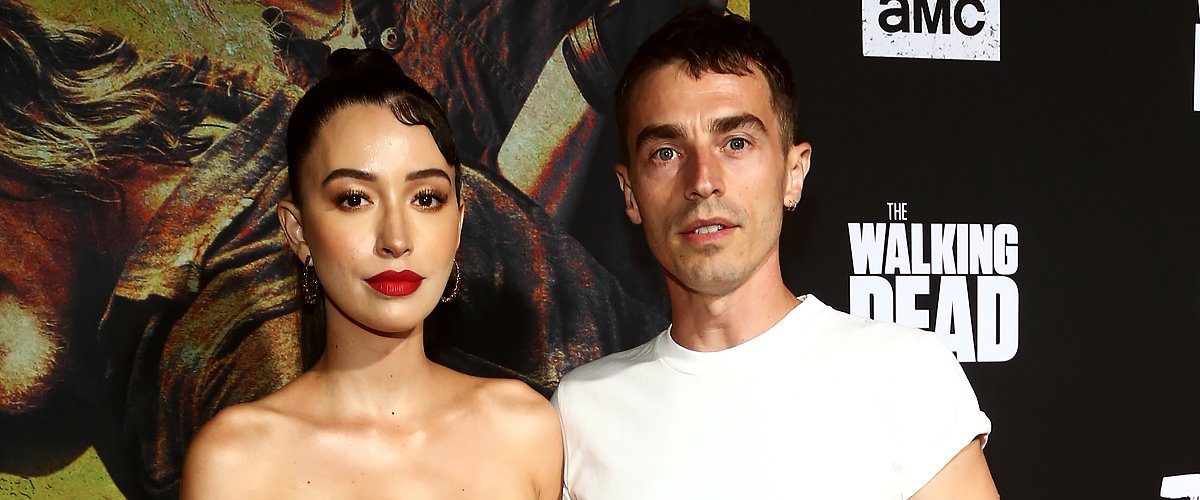 With Serratos now one of the most sought-after actresses in the film industry, and Boyd having multiple successful singles, it is safe to say these two are one of Hollywood's power couples. Read on to learn all about their lives!
BOYD THE SINGER
Boyd is most popular as the lead vocalist for New Politics, a Danish alternative rock band founded in 2009. Fortunately, the band found success early, with some of their singles appearing in commercials for some of the world's biggest brands.
New Politics released their debut album in 2010, receiving a positive response from fans and setting their mark in the music industry. They have since toured with several famous musicians and acts, including Pink, 30 Seconds to Mars, and Fall Out Boy.
In July 2017, Serratos was criticized after sharing a photo of herself breastfeeding her newborn.
With Boyd's affinity for music, it is only fitting that he is also very skilled at performing, more specifically, breakdancing. Speaking to Red Bull in 2014, Boyd revealed that he invented a headstand move called "Boyding," which came to be because he always ended up standing on his head whenever he danced.
BOYD THE ACTOR
Alongside his singing, Boyd is also in the film industry as he once made an appearance in "The Walking Dead," the show Serratos is best known for.
In season 7 of the series, Boyd guest-starred as a zombie killed by Serratos' character, Rosita Espinosa. During a subsequent interview, Serratos revealed she had specifically asked to kill Boyd's character, adding that it was her favorite zombie kill ever.
But while Boyd does not necessarily appear in movies these days, he is always on the sidelines, rooting for Serratos, who has made a name for herself in the movie industry.
In addition to "The Walking Dead," Serratos has also appeared in shows like "Selena: The Series," which premiered on Netflix last year. The actress was also a supporting actress in the popular "Twilight" franchise.
BOYD THE FATHER
In March 2017, three years into their relationship, Serratos and Boyd announced that they were expecting a child, their first together. This was terrific news for fans of the couple.
Serratos debuted her baby bump that same month when she appeared on the red carpet for a PaleyFest event for "The Walking Dead."
A few months later, the couple welcomed their daughter, but it was not until Mother's Day in April that the actress announced the birth of their baby.
Sharing an adorable photo of them, Serratos included a vague caption, revealing neither the name nor sex of the newborn. She, however, gave a hint, calling the baby Lady W.
While fans and loved ones were undoubtedly happy for her, it was not too long before the actress came under attack for her parenting skills, or to be more specific, her breastfeeding methods.
In July 2017, Serratos was criticized after sharing a photo of herself breastfeeding her newborn. But she was not going to sit back and allow herself to be bullied.
The actress responded to her critics with another breastfeeding photo, but this time, she was applying her makeup while feeding the newborn.
Serratos accompanied the image with a caption stating that she will post whatever she likes on her page. She added that people who have a problem with her should deal with it.
The actress and her beau would later reveal their daughter's name. The newborn was named Wolfgang Serratos Boyd, called Wolfie for short.
Speaking about the inspiration behind her daughter's name, Serratos revealed that just like her, she wanted the little one to have a unisex name.
While little Wolfie is only four, she has completely warmed Boyd and Serratos' hearts, with the actress once admitting that the little one has them wrapped around her finger.
Serratos described Wolfie as a well-adapted kid who has adjusted to the reality of her and Boyd's traveling and busy lifestyle. A successful career, a supportive partner, and a great daughter -- Serratos is evidently living her best life. But she might just be getting started!