Lionel Richie's Longtime Girlfriend Lisa Puts Her Cleavage on Display in a Red Floral Slit Dress
Lionel Richie's longtime lover Lisa Parigi had some fashion inspiration up on her social media page as she flaunted a classy glam from her tasteful lookbook. 
Music maestro Lionel Richie's lover, Lisa Parigi, channeled an elegant look with an ultimate summer theme in her latest Instagram share and aced it with no misses. 
The star showed she was ready for the much-anticipated summer season as she donned an ensemble that matched the sunny feeling and atmosphere around her.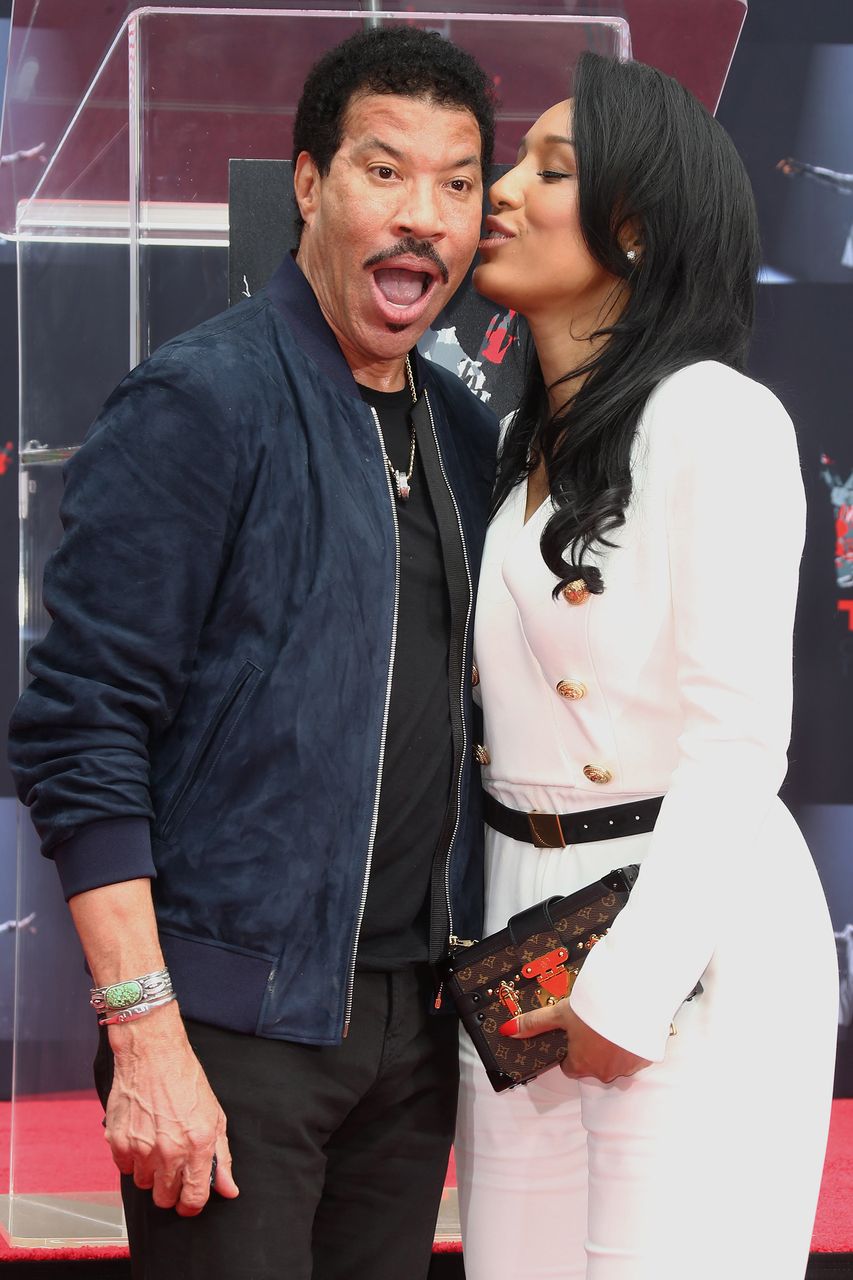 Parigi presented her long smooth legs in a floral floor-length wrap dress that nicely accentuated her hourglass figure. The outfit bore a thigh-high slit and was fastened at her waist with a girdle.
The fashion connoisseur's dress had a bright red hue, and it melded perfectly with the green scenery around her. She held her hair up in a bun and kept a pink petal in it. Parigi captioned:
"Summer here we come…[beach emoji]"
It is safe to say that Parigi anticipates a fun-filled summer getaway with her man. She and Richie have been an item since 2014, and the pair seem to be going on strong.
When asked about the possibility of walking down the aisle, the singer gave no exact time but did not negate the notion. 
Parigi is of Chinese and Caribbean descent, and she speaks four languages. The star has a good command of German, Schwiizerdütsch, French, and English languages. 
The star grew up in Switzerland, and she once shared that kids were taught multiple languages there. Parigi added that while growing up, she realized the advantage of being multilingual. 
Parigi has worked as a model, but she is a lifestyle expert who owns the Dream Design Discover blog. She is the owner of The Estate Collection, a lifestyle brand that sells fragrance oils and candles. 
As of February, Parigi and her boyfriend were a hot topic on social media as many gave their takes on the age difference between them. Richie is 71 years old and is a dad to three adults.
While some netizens thought the 41-year age gap was too glaring, others shared harmless jokes. Despite all of these, the couple has shown that their love does endure.
Once speaking about his lover, Richie did not hold back on the sweet feelings describing Parigi as a smart, beautiful lady who helps him deal with a "crazy world."
The "All Night Long" hitmaker pointed out that Parigi made him feel safe. When asked about the possibility of walking down the aisle, the singer gave no exact time but did not negate the notion.