Steve McMichael, Chicago Bears Super Bowl Champion Opens Up about His ALS Diagnosis
Steve McMichael, 63, has already experienced a drastic decline in his health after being diagnosed with ALS. The former football star is now left struggling with basic movements. 
Steve McMichael is regarded as one of the Chicago Bears legends, but the former professional football player is now left to face the debilitating effects of ALS at the age of 63. 
McMichael had an impressive run in the NFL, having played 191 regular-season games for the Chicago Bears. He also made it to numerous play-offs and was part of the 1985 team that one the franchise's first and only Super Bowl.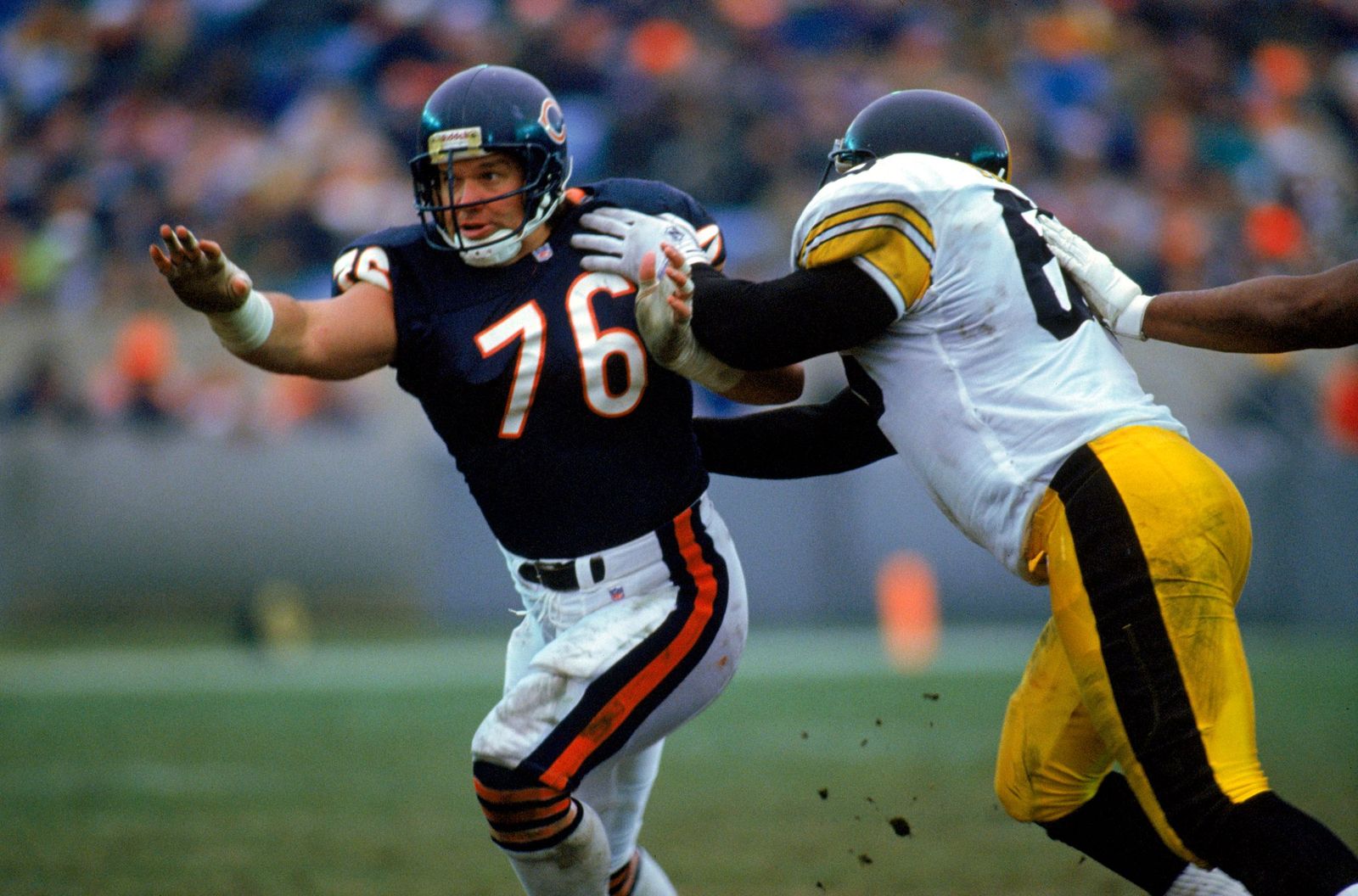 EXTREME STRUGGLES
McMichael invited the Chicago Tribune to write an article about his serious condition and the extreme struggles he now faces. The football legend received his ALS diagnosis three months ago and has decided to let the public know. 
ALS, amyotrophic lateral sclerosis, is a disease that affects the nervous system and progressively gets worse over time. McMichael now has to come to terms with his new reality and shared: 
"This ain't ever how I envisioned this was going to end."
If you know Steve McMichael, you know he's one of the best story tellers. This was us going back to 2010 when I played for him on the Chicago Slaughter yesterday at his house. I love this guy so much!!! #Bears #TeamMongo @WGNNews https://t.co/nysvgiXigV pic.twitter.com/jrtbFLfsaa

— Jarrett Payton (@paytonsun) April 23, 2021
WHEELCHAIR BOUND
ALS has already taken McMichael's use of his hands and arms, leaving him in the full-time care of his wife, Misty. Misty has to feed McMichael, sponge bath him, and help him to use the bathroom. 
The ALS will eventually strip McMichael of his ability to breathe on his own, and he will also be unable to talk. 
Unfortunately, there isn't any hope that the football legend's condition will get better. McMichael will most likely be wheelchair-bound in the following months, with his mobility decreasing over time. 
Former Bears' standout Steve "Mongo" McMichael was recently diagnosed with ALS and his health is, sadly, declining. A GoFundMe fundraiser was started to help support his medical care, as well as his wife and their 13-year-old daughter.https://t.co/7NgweoOb47

— Adam Schefter (@AdamSchefter) April 23, 2021
REVEALING THE NEWS
The Bears player decided to make his diagnosis public so that everyone knows why they no longer see him out and about. McMichael will not be doing football analyses and has also withdrawn from his band "The Chicago Sixes." 
The former professional athlete wants to avoid speculation about why he isn't a public figure anymore; hence he came forward to tell his story right from the start. McMichael shared: 
"You're not going to see me out doing appearances, hell, I can't even sign my name anymore, and everybody's going to be speculating."
BREAKING: Former Bears Defensive Lineman Steve McMichael revealed to WGN's @paytonsun this week that he's been diagnosed with 36-month onset ALS https://t.co/rJT90fvMIZ

— WGN TV News (@WGNNews) April 23, 2021
DOWNWARD SPIRAL
McMichael's inability to use his hands and arms is an image that strongly contrasts his strong physical and athletic abilities before his diagnosis. After playing in the NFL for 13 years, McMichael became a professional wrestler. 
The loss of the use of his upper body limbs is only the beginning, as the ALS will eventually strip McMichael of his ability to breathe on his own, and he will also be unable to talk. 
This is heartbreaking. ALS is such a cruel disease.

Impossible to imagine Mongo not taking up a ton of space — he fills a room both literally, and with his energy and jokes and hot takes (antiquated as some might be). Thinking of him & his family.https://t.co/oCjskYN1DO

— Sarah Spain (@SarahSpain) April 23, 2021
The Chicago and football community have rallies to aid McMichael and his family with ongoing medical costs. A GoFundMe campaign has been launched, and a local company is selling shirts with all proceeds going to the family. 
The Chicago Bears donated a customized wheelchair to their former player, and a website has been launched where monetary donations can be made to help McMichael during this difficult time.