Tamron Hall's Curly-Haired Son Moses Proves He Has Her Eyes as He Celebrates His 2nd Birthday
Although it's been a rough ride with the pandemic, Tamron Hall is always making sure her little one is having a good time, ensuring that she celebrates his special milestones. 
Broadcaster Tamron Hall's curly-haired son Moses recently celebrated his 2nd birthday. His mom shared an adorable picture of him on Instagram, making it clear that he definitely inherited her eyes. 
Hall shared two posts of her toddler on his birthday. One was a photo of him sitting on a couch and smiling for the camera, while the other consisted of the cutest video clip of Moses.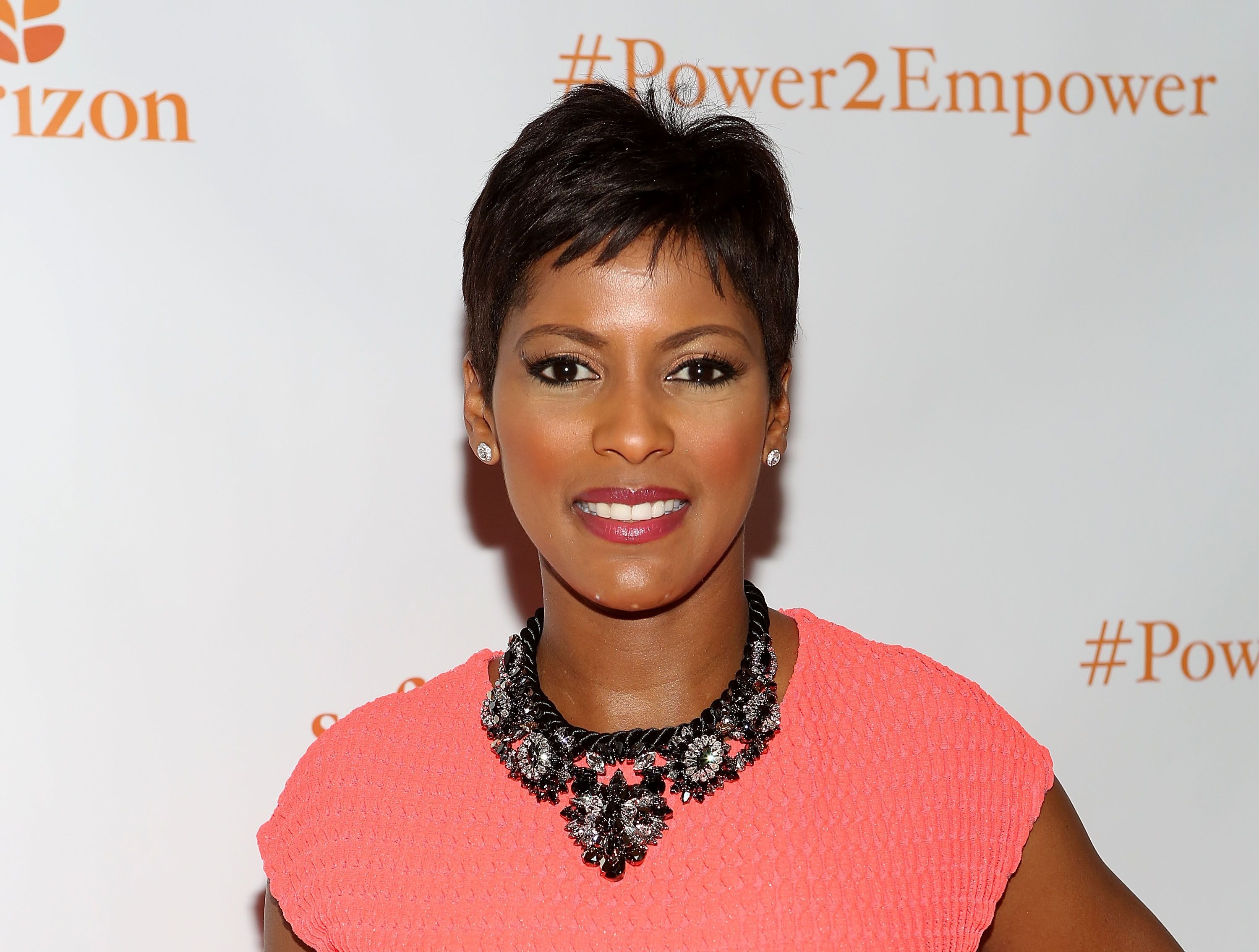 TWIN EYES
In the snapshot, Moses looked directly into the camera, his wide eyes bearing an uncanny resemblance to his mother's beautifully dark and glowing eyes. Taking to the caption, the mom wrote: 
"Party time!! Official Age 2 birthday photo!🎉🎉🎉 Thank yall for all the love sent to Moses today."
Admirers of the lovable family set the comment section ablaze. They mostly wished Moses a very happy birthday, leaving behind just over 45,000 likes in total. 
TWO YEARS OLD!
In the social media clip Hall shared, she was singing "Happy Birthday" to the little one. She eventually asked him what age he was turning, and he rapidly answered, "two!"
She worries isolation may affect Moses' development.
While his mother sang to him, Moses appeared to be walking on beach sand in a wobbly manner. He wore a checkered white and yellow ensemble while adorably stumbling around. 
FALLING PREGNANT
Moses was born in the same year that his father Steven Greener and mom got married.  When Hall fell pregnant, she waited a while until her doctor said she was safe, eventually writing on Insta: 
"So it's clear, a daytime talk show isn't the only thing I've been trying to produce!"
She continued, expressing that she and Greener are filled to the brim with joy and full of smiles. She also asked her fans and followers to send love and prayers her way. 
PARENTING AND THE PANDEMIC
The broadcaster recently spoke about the experience of parenting during the pandemic. She stated that she worries isolation may affect Moses' development and wants him to be able to hug his grandparents. 
The pandemic hasn't all been gloom and doom. Last year, she shared a clip of Moses in lockdown chasing his bird, which she jokingly implied is proof that he doesn't understand social distancing yet. 
Of course, Hall and her husband need to spend some quality time away from Moses now and then. The broadcaster decided to cook Greener an oxtail home-cooked meal this past Valentine's Day. 
The two were friends for an incredibly long time before they decided to date and eventually got hitched. When it comes to Moses, Hall has expressed what a great father Greener is.