DMX's Fiancée Desiree Lindstrom Pens a Touching Message Ahead of the Late Rapper's Memorial
Ahead of rapper DMX's memorial at Brooklyn's Barclays Center last Saturday, his fiancée Desiree Lindstrom penned a touching tribute to him on Instagram.
Desiree Lindstrom continues to mourn her fiancé's demise and paid tribute to him in a post on her Instagram page on Saturday, before his public memorial at Barclays Center in Brooklyn.
She shared a picture of herself and their four-year-old son, Exodus. In the snapshot, Exodus wore a white long-sleeved buttoned shirt and red pants. He smiled while posing next to his mom, who bent low for the picture. Lindstrom wore a red long-sleeved gown.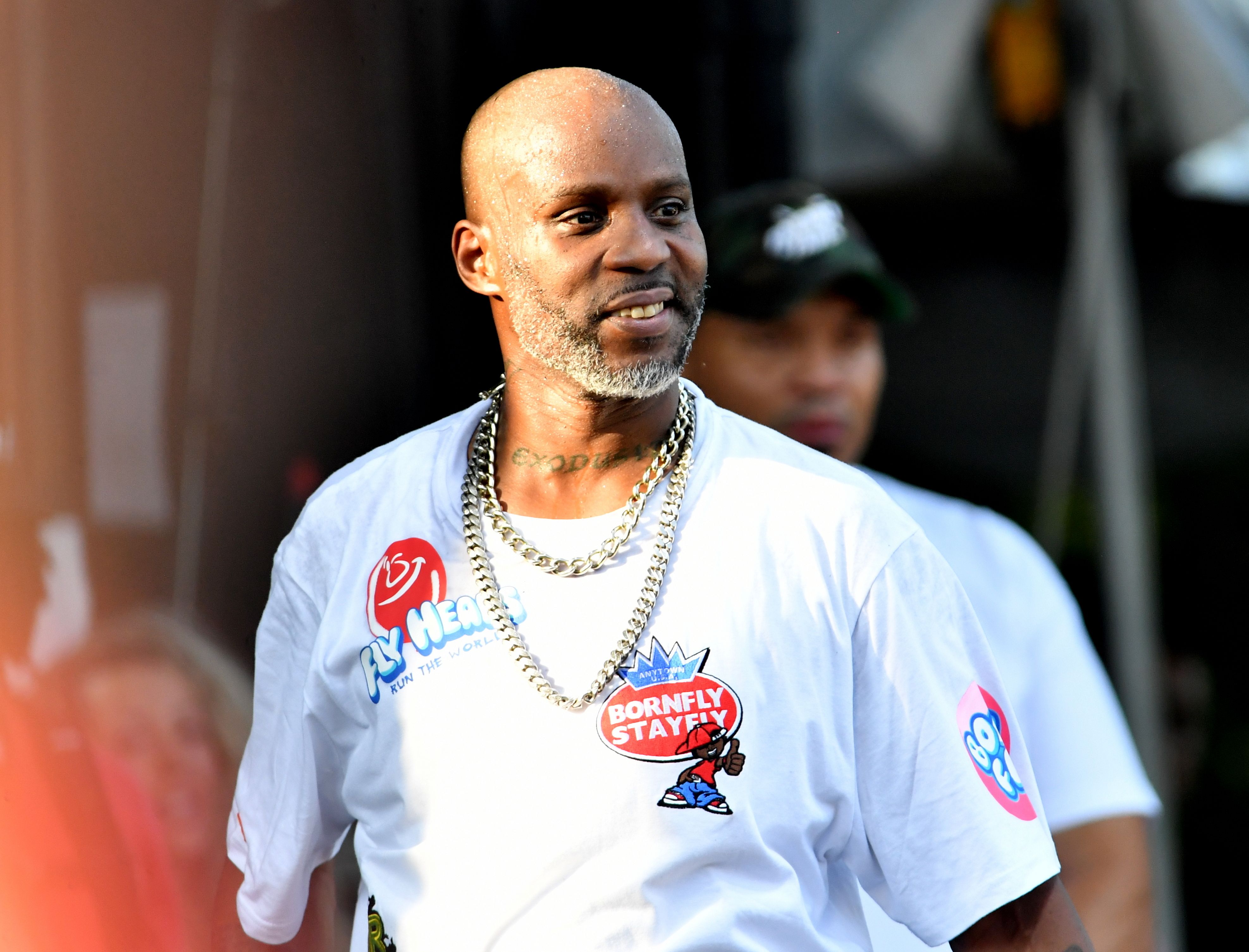 In the post's caption, she wrote that the day was hard for her and her family, but that one thing that keeps her going is knowing she and Exodus just gained an amazing angel in DMX, whose real name is Earl Simmons. Lindstrom concluded her post:
"I will forever love you and you will always be in my heart!" 
Lindstrom was not the only one to pay tribute to DMX, as many musicians and fans have taken turns to do so. Producer Swizz Beatz shared pictures from DMX's public memorial on his Instagram page.
Following his death, it took more than a week for Lindstrom to open up. 
In the caption to his post, he thanked Barclays Center for hosting the memorial. Swizz Beatz also thanked Kanye West and his Sunday Service and everyone who gave their time to do it big for DMX, who he called his big brother.
Fans live-streamed DMX's memorial service on his YouTube Channel. Before the memorial started, the deceased rapper took his final ride through New York City.
His red casket was driven in a huge truck from where he grew up in Yonkers, New York to the Barclays Center, which was also the venue for one of his final big concerts in June 2019. 
During the memorial, Lindstrom, Exodus, and the rest of DMX's kids and their mothers graced the stage to pay tribute to him, celebrating his life on earth.
DMX, 50, died on April 9 at White Plains Hospital. Before his death, he was on life support for nearly a week after suffering a heart attack. Following his death, it took more than a week for Lindstrom to open up about it.
She did so for the first time on April 18 when she shared a picture of the first night they met. In her caption to the post, she revealed he held her close that night, and she knew she would never let go.
She was lost in him, and nothing else mattered. Lindstrom called DMX her best friend, baby, love, and everything, and thanked him for them and Exodus. May his soul continue to rest in peace!