Bindi Irwin Sweetly Honors Late Dad Steve Irwin with a TBT Photo on Earth Day
Bindi Irwin is keeping her father's legacy of wildlife conservation alive and pays tribute to him on a day put aside for the planet's well-being. 
Bindi Irwin took to Instagram to share a throwback snap of her father, Steve Irwin, holding a baby crocodile in a river paired with one of his moving and heartfelt quotes about wildlife conservation. 
Bindi, 22, posted the photo and caption in honor of the "Crocodile Hunter" star on April 22, International Earth Day. The young Irwin always keeps her late father in mind when marking monumental days.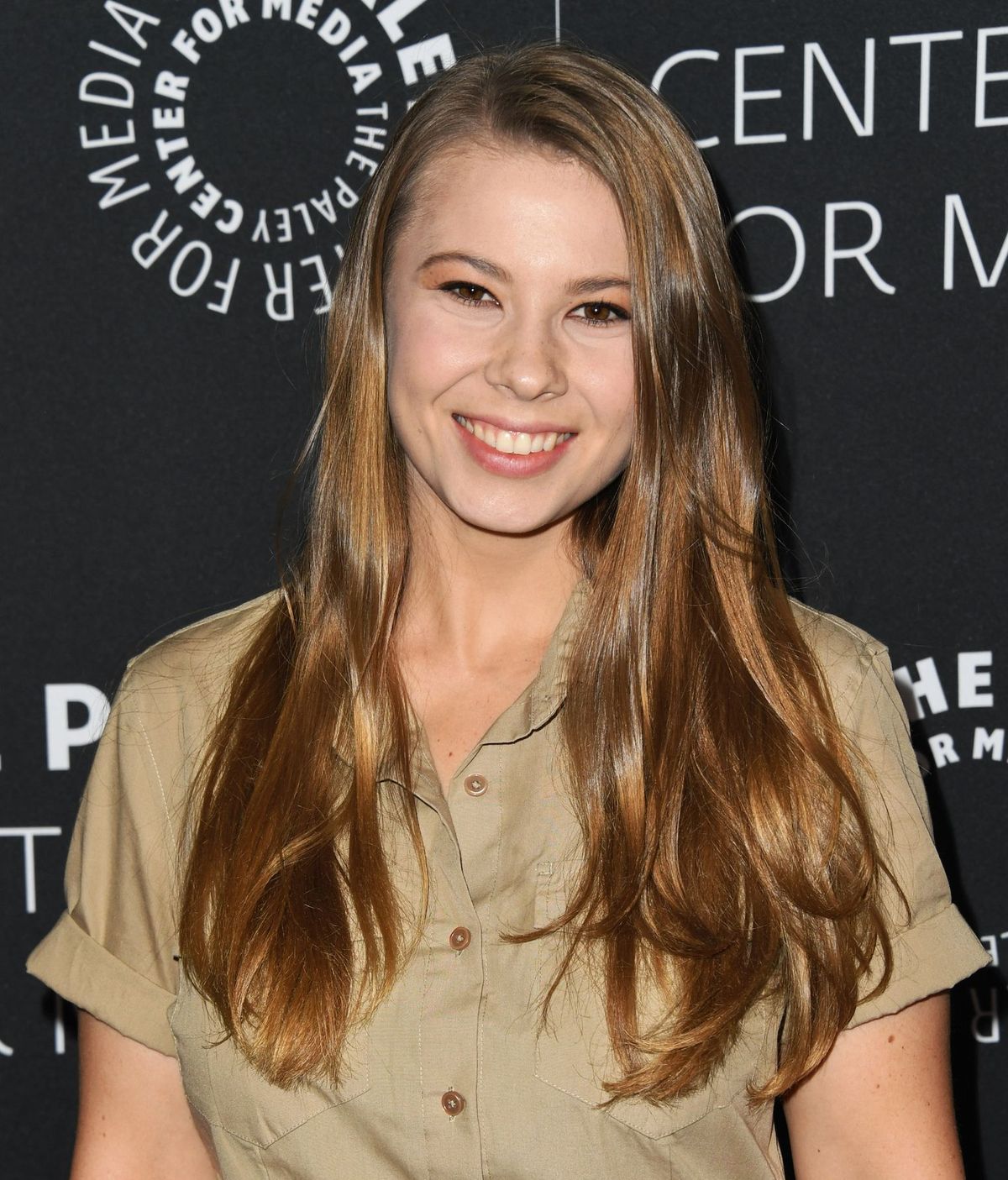 YOUNG STEVE
Bindi found that the best way to pay tribute to Steve on a day that celebrates the conservation and well-being of Earth is to use some of his own words which portray his love for nature so accurately. The quote Bindi used reads: 
"Come with me. Share it with me. Share my wildlife with me. Because humans want to save the things that they love."
The conservationist paired the caption with a snap that captured Steve's passion for nature so well as he lay in the water, wet from head to toe as he stared at the baby crocodile that he was holding in his hand. 
THE MEMORY LIVES ON
The Australian wildlife lover died almost 15 years ago, leaving behind his daughter Bindi and son Robert to further build on his legacy. Life without Steve hasn't always been easy for the Irwins, especially in major life moments. 
Bindi and her husband, Chandler Powell, recently became parents when they welcomed their first daughter into the world on March 25. The 22-year-old mother opened up about becoming a parent without Steve around, saying: 
"It's hard knowing that she'll never get to actually meet (my dad), and it's devastating because I'll never get to watch that connection."
SUPPORT SYSTEM
Despite not having her dad around to journey with her into this new season of life, Bindi has been surrounded by family members who have given her unwavering support. 
Powell and Robert even went so far as to take the design of the baby room into their hands. The two men put together a room that features a massive dinosaur which left the new mother with her head in her hands. 
GRANDMOTHER TERRI
Bindi's mother, Terri Irwin has also completely stepped into the role of doting grandmother when the little girl arrived. Bindi's daughter, named Grace, received her first official introduction to the animals at Australia Zoo through Terri. 
At only three weeks old, Grace was taken to some of the more gentle animals in the zoo to get her first taste of what the rest of her life will be like living surrounded by all the wildlife her heart could desire. 
.@TerriIrwin and @BindiIrwin have shared these ADORABLE photos of baby Grace in her Australia Zoo merch, getting acquainted with the animals. 😭😍 #9Today pic.twitter.com/KNqESeXc4I

— The Today Show (@TheTodayShow) April 19, 2021
Terri shared the sweetest snap of baby Grace lying in her arms as she held her close to the chickens standing around as she wrote that the grandmother was introducing her to some of the friendly animals. 
The new grandmother also reiterated that her late husband would be very proud that the Irwin family had gained a new member and that she couldn't be happier with Grace joining them.