See Bindi Irwin's Hilarious Reaction as Chandler & Robert Reveal Grace's Dinosaur-Themed Nursery
Wildlife conservationist Bindi Irwin welcomed her daughter late last month, and her family has been thrilled by the newborn. Recently, the family gave a glimpse of Grace's dinosaur-themed nursery.
Being a mom has been a thing of joy for 22-year-old Bindi Irwin, who welcomed her daughter Grace last month. The new mom is not the only one to have fallen for the newborn; her husband and brother are stricken by love.
Irwin's husband Chandler Powell is thrilled to be a dad for the first time and frequently gushes over his little one on his Instagram. Irwin's younger brother, Robert, has been passionately carrying out his "uncle duties."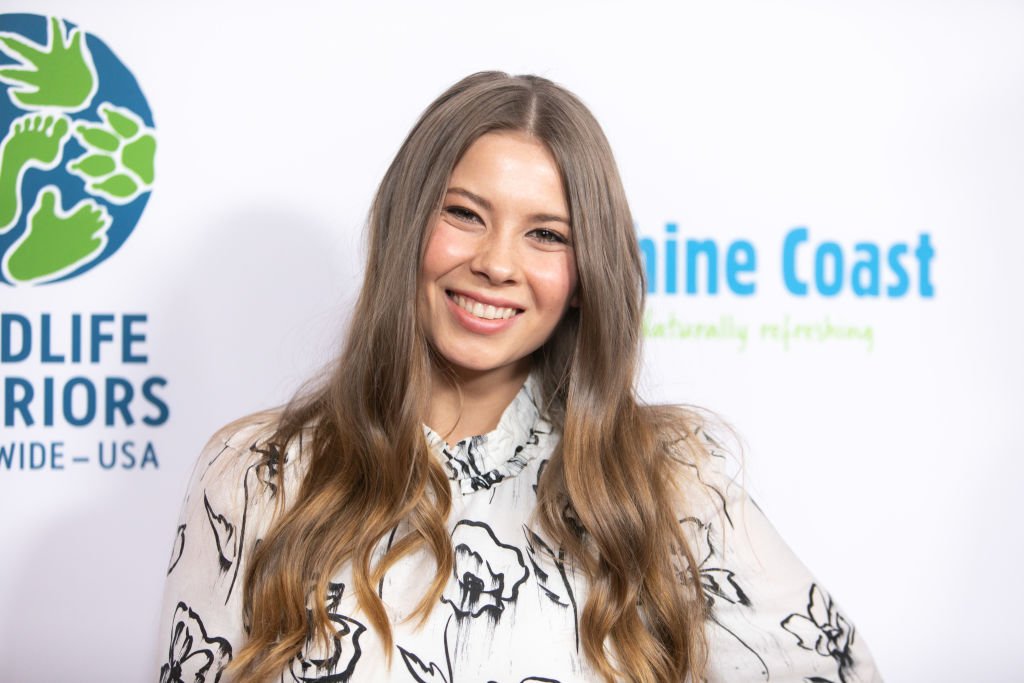 A recent clip from Irwin's and Powell's upcoming Discovery+ special, "Crikey! It's a Baby!" was shared on Twitter, and it showed the moment the couple introduced their newborn to the staff at their local zoo.
A hilarious moment from the clip showed Irwin's 17-year-old brother Robert surprising his big sister with a scary dinosaur-themed nursery that features a massive Tyrannosaurus Rex replica, holding the crib's mobile in his teeth.
The 22-year-old mom gave a funny reaction to the scene and had a concerned expression on her face. She funnily remarked that it was the biggest heart attack of her life.
Robert, proud of his genius, believes his sister is in love with the nursery and cannot find the words to express her excitement. Powell then assured his wife that the nursery was a perfect fit.
He would have been an amazing grandfather.
Bindi Irwin shares details on her road to motherhood in new #discoveryplus special, "Crikey! It's a Baby!" @ErielleReshef https://t.co/Hw4PjRasOh pic.twitter.com/FglsJmtGUL

— Good Morning America (@GMA) April 22, 2021
The new parents are enjoying the few weeks they have spent with their daughter and easing her into family life. The couple who wedded last year has no doubt their little girl would inherit their love for wildlife. 
Irwin has always been one to carry her fans along with her family life. Since she announced her pregnancy last year, the wildlife conservationist and her man made their fans part of their family. 
Fans followed them every minute of the way and even got a glimpse of the nursery the couple had prepared for their little one ahead of her anticipated arrival.
The reality star shared a lovely picture of what would be Grace's nursery. The nursery was simply decorated with drawings of bunnies, a moon, butterflies alongside a beautiful white changing table.
Irwin had prepared herself for motherhood and the big day came on March 25. The new mom announced via an Instagram post that her daughter symbolically arrived on her first wedding anniversary with Powell.
Fans and followers of the couple were excited to see them welcome their first child together. Irwin noted that she only wished her late father was around to see her become a mom, adding that he would have been an amazing grandfather.