Tiger Woods Enjoys a Sunny Day Walking In Crutches & Brace Boot with His Dog Amid Rehab
Many fans are wondering whether Tiger Woods will be coming back to golf after his latest injuries. Well, if the positive attitude in his latest post is anything to go by, there is certainly hope.
Recently, golf superstar Tiger Woods enjoyed a sunny day while walking in crutches and a brace boot. He was joined by his 'faithful rehab partner' and border collie Taz. 
Woods appeared to be enjoying his time at what one can imagine as his second home - the golf course. He smiled brightly at the camera while the shining sun joined him in the synchronistic illumination.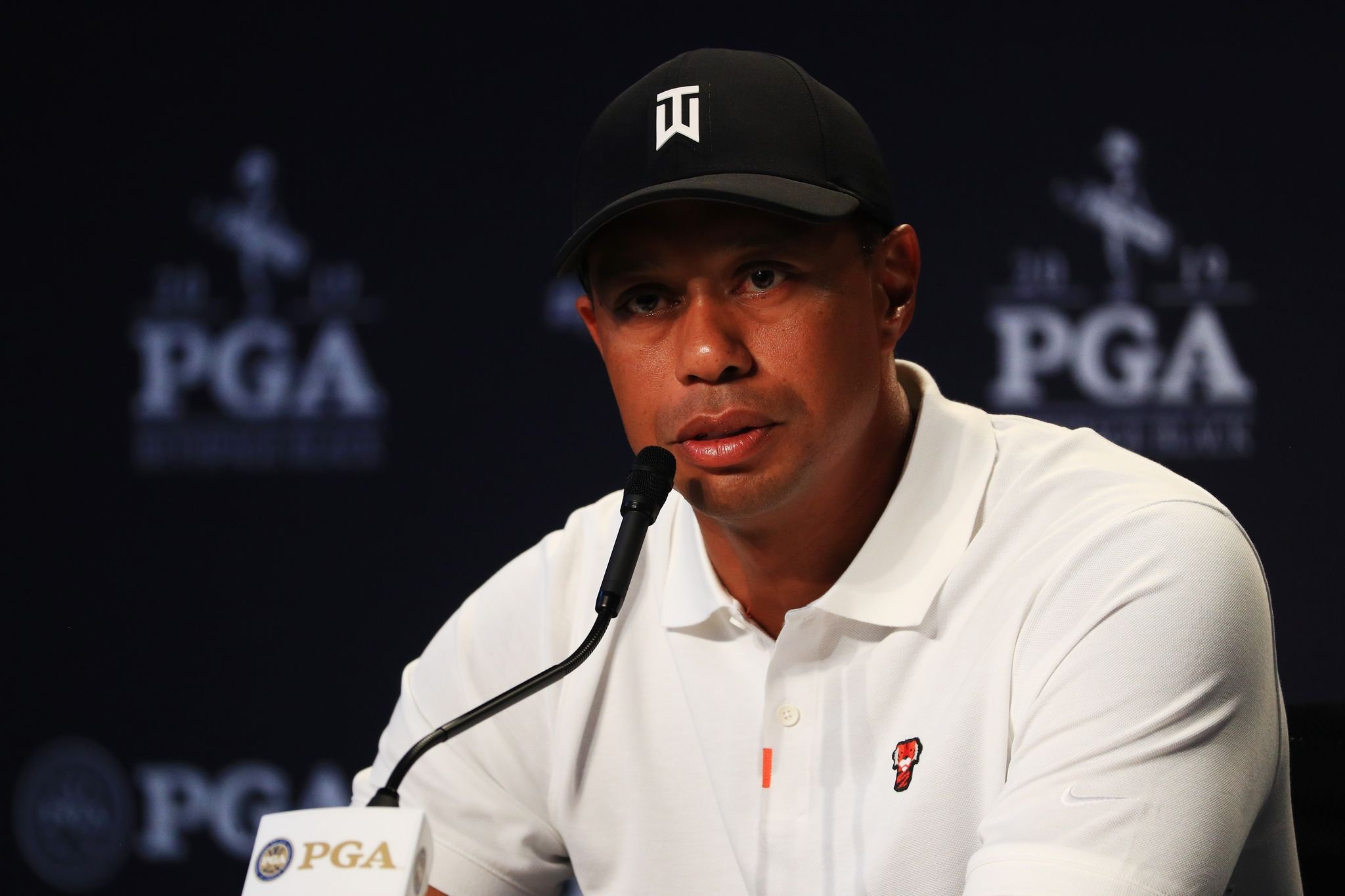 MY FURRY FRIEND
Woods was dressed in all black Nike shorts and a T-shirt combined with a backward white cap. He wore white shoes with one barely visible under his brace boot, writing in the caption: 
"My course is coming along faster than I am. ?"
Continuing, he wrote about his dog affectionately. He expressed that it was nice to have him around and referred to him as "man's best friend."
A CHAMPION AND HIS DOG 
Taz stood obediently beside the many championships and tournament winner, looking incredibly content. The two certainly did look comfortable in each other's presence.  
He is also infamous for many affairs, claiming to have a sex addiction.
Fans and followers absolutely adored the post, encouraging Woods to recover soon and commenting on how adorable the dog is. The post received just over 70,000 likes in total. 
THE ACCIDENT 
These injuries stem from Woods' well-known car crash in February this year. After he was able to return home following the crash, he took to Twitter, partially expressing:  
"Happy to report that I am back home and continuing my recovery."
Some of the injuries he has sustained in his right leg could negatively affect his career in golf. This is not Woods' first incident, being the third accident he has experienced while behind the wheel. 
March 16, 2021
MEDICAL INTERVENTIONS
When the crash occurred, the famous sportsman was immediately taken to the hospital where he underwent emergency surgery. He was then taken to another medical facility for long-term recovery. 
At the time, his family reportedly expressed their wishes for Woods to recuperate. More than that, family friend Aaron Hicks said they are hoping for him to come back and be a father once again.  
Woods has led an interesting and complex life filled with triumph and controversy. His father was inflexible, not allowing the growing sports star to play any other sports than golf.
He is also infamous for many affairs, claiming to have a sex addiction. Woods has suffered other injuries in the past, nearly retiring but rather making a huge comeback and winning the Masters Championship.