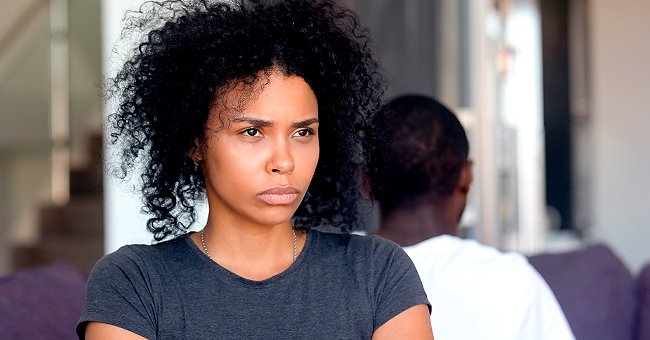 Shutterstock
Story of the Day: Woman Finds a Lover Because Her Husband Is Too Controlling and Abusive
Today's #storyoftheday is about a young woman who married a successful man and turned her life into slavery, eventually breaking her heart to pieces.
Nicole, 21, was standing alone at a bus stop when she noticed a good-looking guy coming her way to wait for the next bus. The pair exchanged glances a few times before he finally approached her and introduced himself as Trevor.
Although he looked a bit older, Nicole engaged in conversation and was flattered that someone was interested in meeting her. Their supposed short conversation turned into a lengthy exchange that unknowingly spanned the come and go of a few buses.
When he noticed how time passed, Trevor offered to treat Nicole in a warm cafe since it was drizzling cold autumn rain. Initially, Nicole felt a little wary of the offer, but Trevor's passionate gaze beckoned her.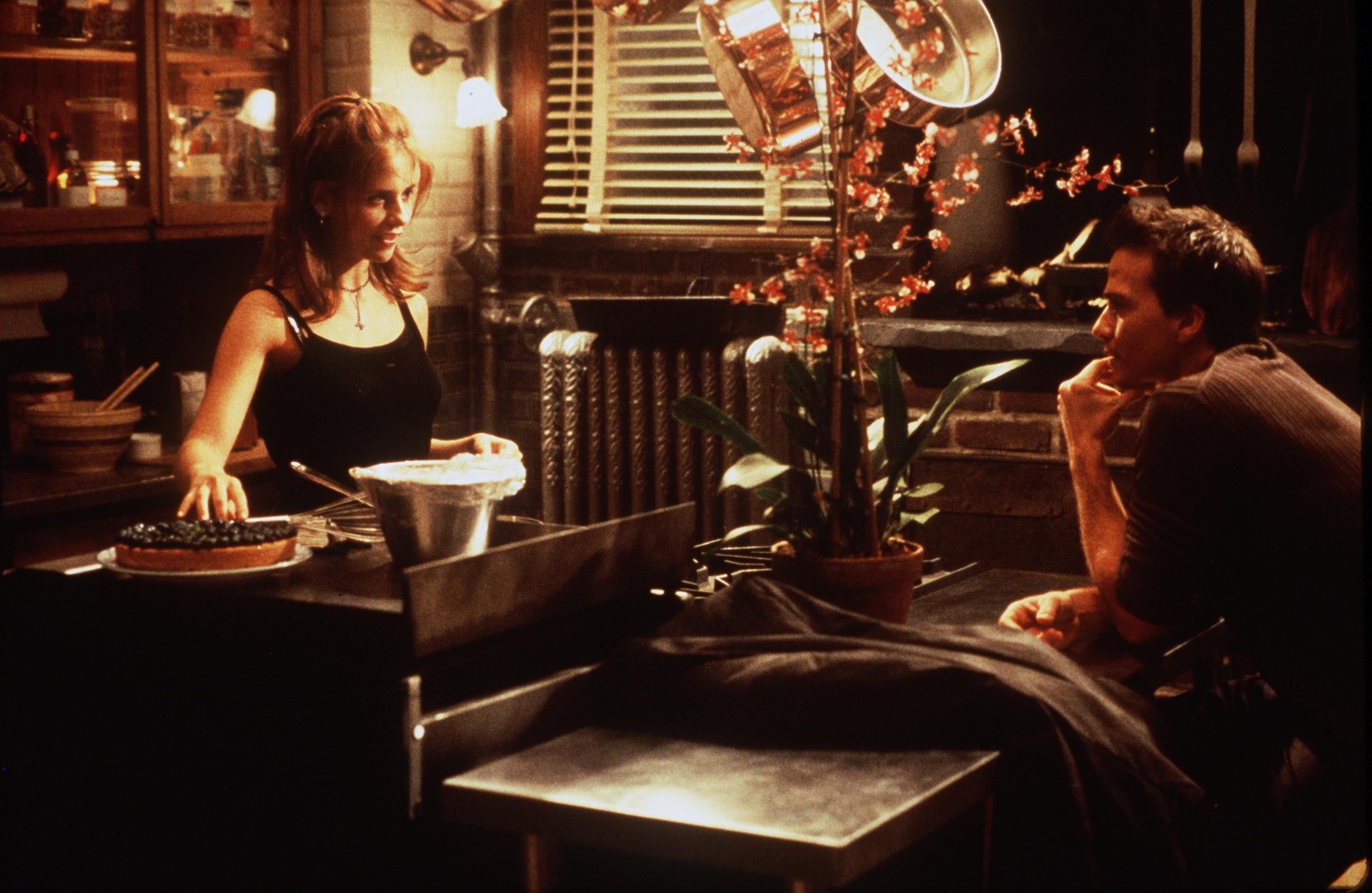 Sarah Michelle Gellar and Sean Patrick Flanery star in the movie "Simply Irresistible," 1999. | Source: Getty Images
The pair seemed to get along over dinner and discussed endless topics, not noticing that time had, again, gone by. As a kind gesture, Trevor offered Nicole a ride home and revealed he only went to the bus stop to meet her.
On the way, Trevor stopped by for a bouquet of roses and handed it over to Nicole. At that moment, although quick, she was already in love with him. The very next morning, Trevor called Nicole and invited her to have breakfast. With her acceptance, a new page in her life began.
Trevor bestowed her with expensive gifts, gave compliments, and took her to restaurants, convincing Nicole that she was one with him. Her parents were very happy for her and told her not to miss such a chance to be with a man who made her his world.
Meanwhile, her friends were openly jealous, as not everyone manages to find a wealthy guy with a car and an apartment who would love her. Nicole was completely overshadowed by all this and did not even think about the other side of the coin.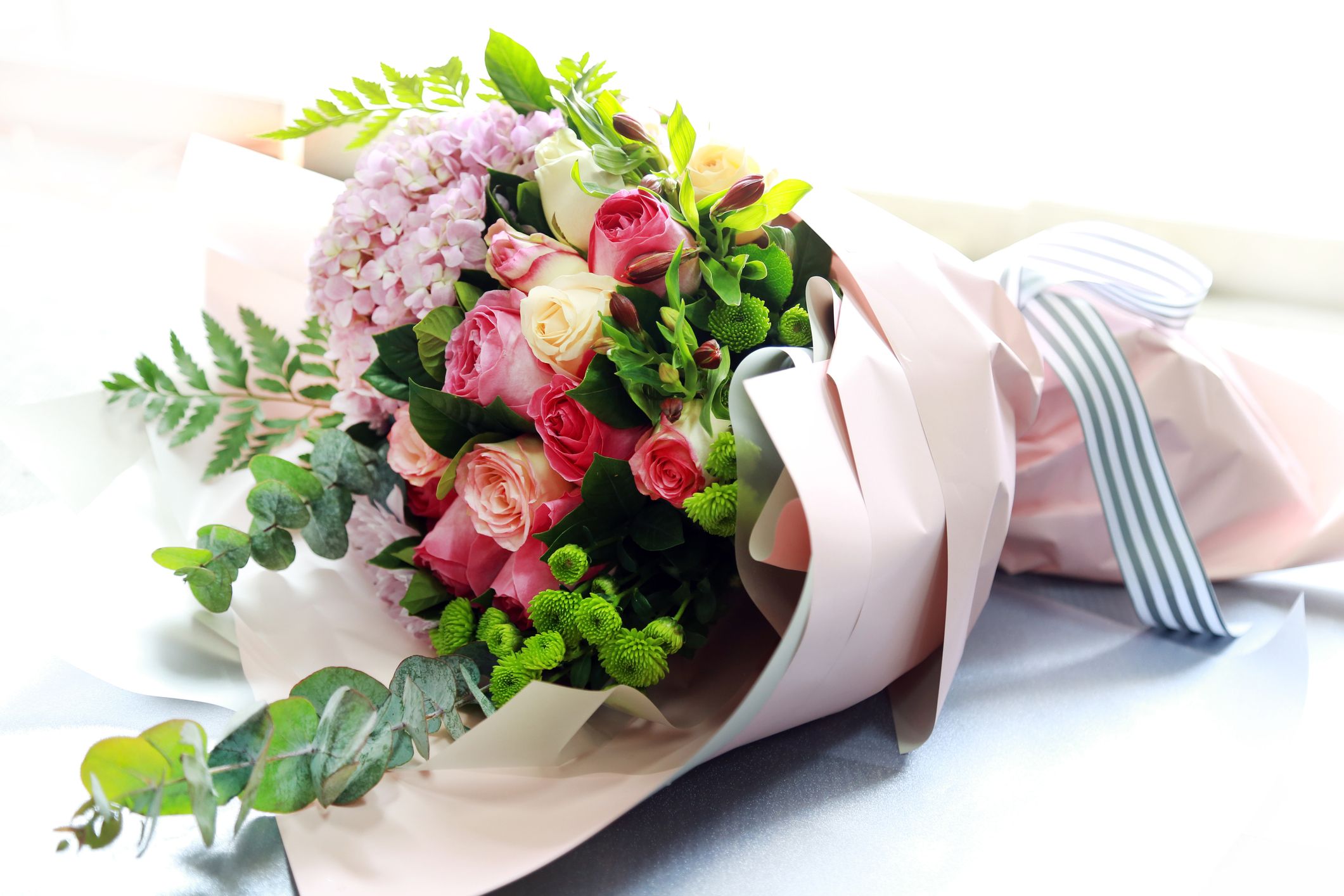 A bouquet of colorful roses. | Source: Getty Images
Six months later, Trevor proposed to Nicole, who gave him a sweet yes. They had a luxurious wedding with many guests and a honeymoon on a tour of Brazil. Spoiled and in love, Nicole felt like the happiest woman on the planet.
As time lapsed, a routine for the married couple began. Trevor and Nicole quarreled, reconciled, and so on in a circle. Every day, Trevor took his young wife to university and picked her up after lectures.
After graduating, Nicole landed a job in one of the largest consulting firms, which her husband was quite specific about doing. He was generally against his wife working, but she became bored at home and wanted a sense of fulfillment.
Every morning began with Nicole cooking breakfast, ironing her husband's clothes, and making sure that her spouse felt cared for and loved. However, Trevor took her love and kindness for granted.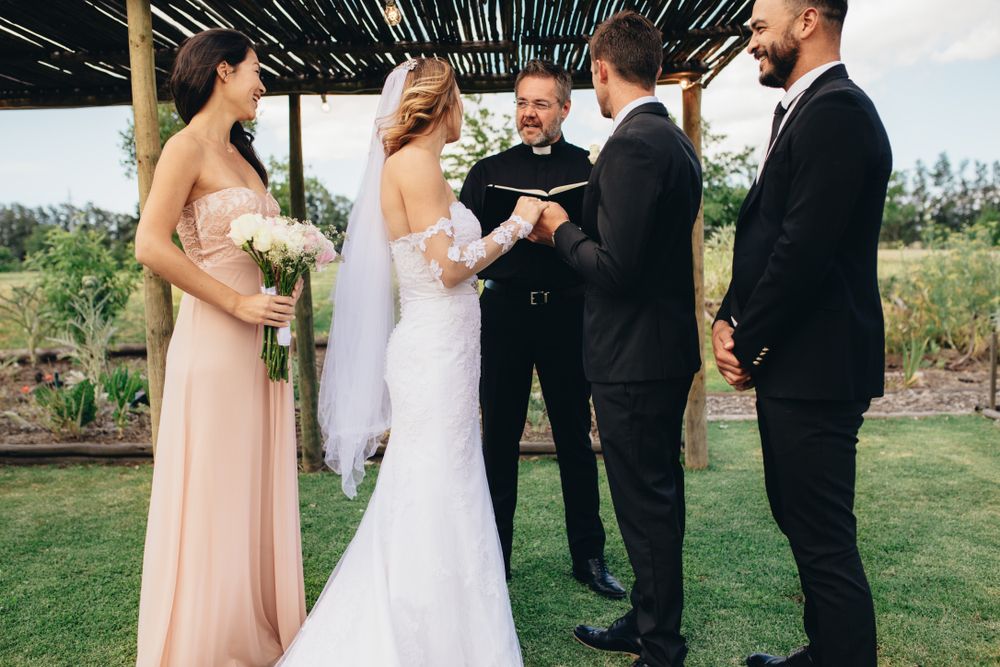 Bride and groom standing in front of priest, bridesmaids and best man during an outdoor wedding ceremony. | Source: Getty Images
As time passed, Trevor started changing his ways towards his wife. He was no longer the same man he used to be, not even close. He became more and more irritable and unbearable every day, but as she remembered those pleasant moments during courtship, Nicole continued to love him.
Over time, she began to pay more and more attention to the fact that Trevor was too restrictive and controlling. It got worse through time, reaching a point where he forced her to leave all social networks and was jealous of anyone Nicole contacted.
At that moment, Nicole felt that her life was going awry. After a few months of focusing on work, Nicole was promoted, but she was not even the slightest bit fulfilled. She looked at her female colleagues and saw happiness and freedom in their eyes.
In turn, she felt uncomfortable next to them, knowing her life was different. One day, while walking down the corridor, a guy greeted her. They looked at each other, smiled, and walked in different directions.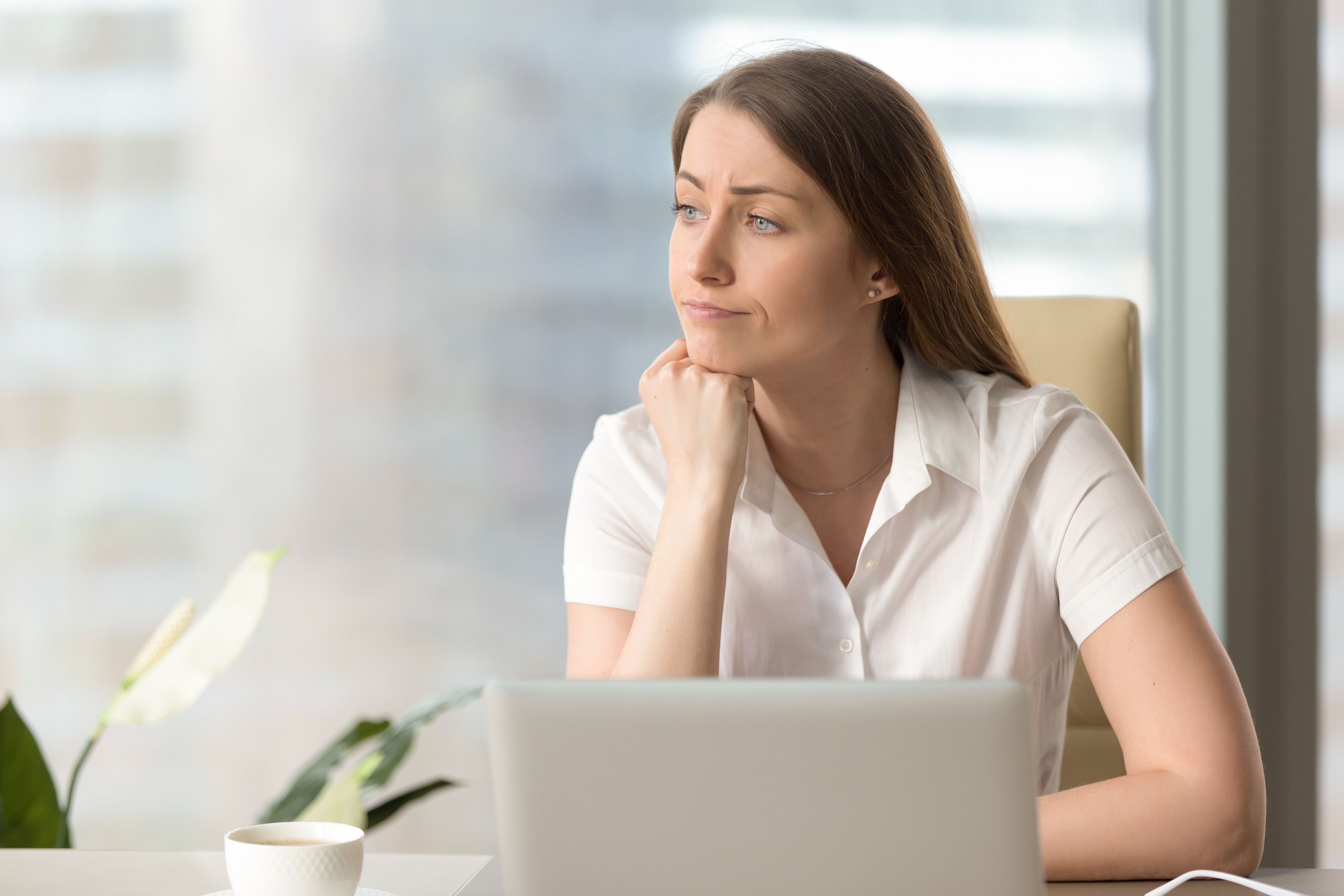 A woman thinking while working on something at work. | Source: Shutterstock
Nicole did not mind the minor occurrence until it happened again the following day, and a little later, they met again at the conference room. Their eyes met for several seconds and his warm gaze captivated Nicole.
A new page in her life began that day, but she had no idea. They greeted each other for several weeks, but because of her shyness, Nicole did not dare to meet him, and the wedding ring on her hand most likely stopped him.
After reading advice from the Internet, Nicole tried to hint that she was open to dating, but the guy did not dare to take the first step. Their short glances made Nicole feel a spark and his mystery intrigued her all the more.
Sometimes, after meeting him, Nicole would not work for half a day and replay every time they crossed paths. However, Nicole knew that her husband was waiting for her at home; and this feeling of hopelessness tore her from within.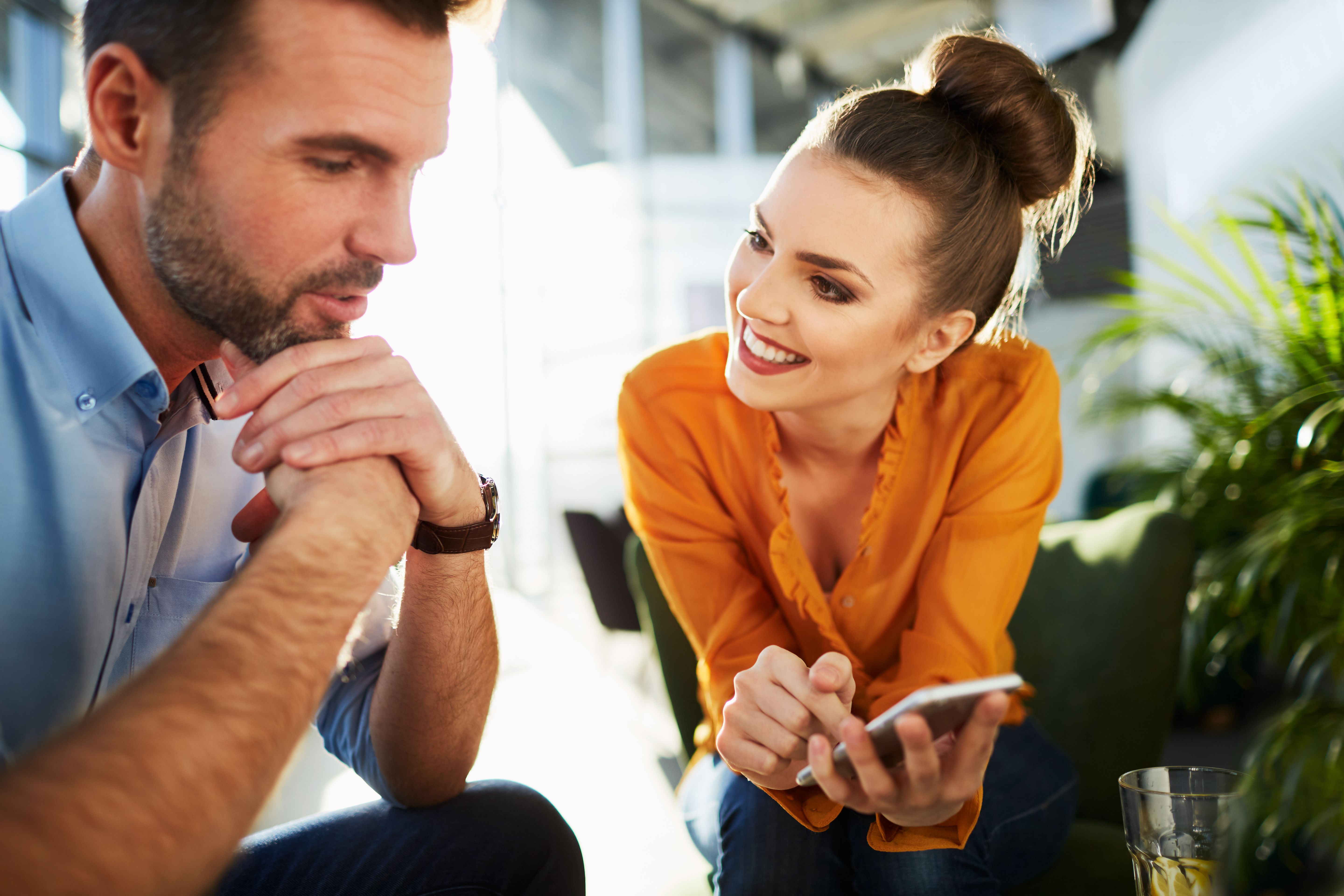 A couple at work talking. | Source: Shutterstock
Knowing it was getting the best of her, Nicole decided to take a break and go on vacation. She and her husband went abroad, and Nicole tried not to think about the guy from work and instead focus on her marriage.
However, one day, it so happened that Nicole went home alone and accidentally bumped into the man. She tried to look in the other direction, but suddenly he spoke to her, introducing himself as Victor.
He led Nicole to the subway before he went in a different direction. Although they barely spoke, their meeting was enough to make Nicole happy. She did not feel like a married woman but like a naive student standing at a bus stop.
The following day, Nicole got up earlier, did her daily chores, and prepared for work. Her husband did not suspect anything as he dropped her off at the office. When she got to her desk, Nicole saw a note that read, "I'm in the kitchen."
Nicole dropped everything and ran to see Victor. While drinking tea, the co-workers got to know more about each other, but Nicole was careful not to talk about her married life and struggles with her husband.
They met again in the pantry after work and talked endlessly, leaving Nicole preoccupied. She did not even pay attention to how fast time flew by, during which her husband called several times and dropped angry text messages.
At that moment, she didn't care about her husband or her job. Nicole just wanted to hear the pleasant voice of her new acquaintance and was happy that someone showed interest in what she had to say.
Towards the end of the day, Victor invited Nicole for a walk at a park nearby, but come the evening, their plans were thwarted by Trevor, who came for his wife. Nicole went home without explaining or saying goodbye.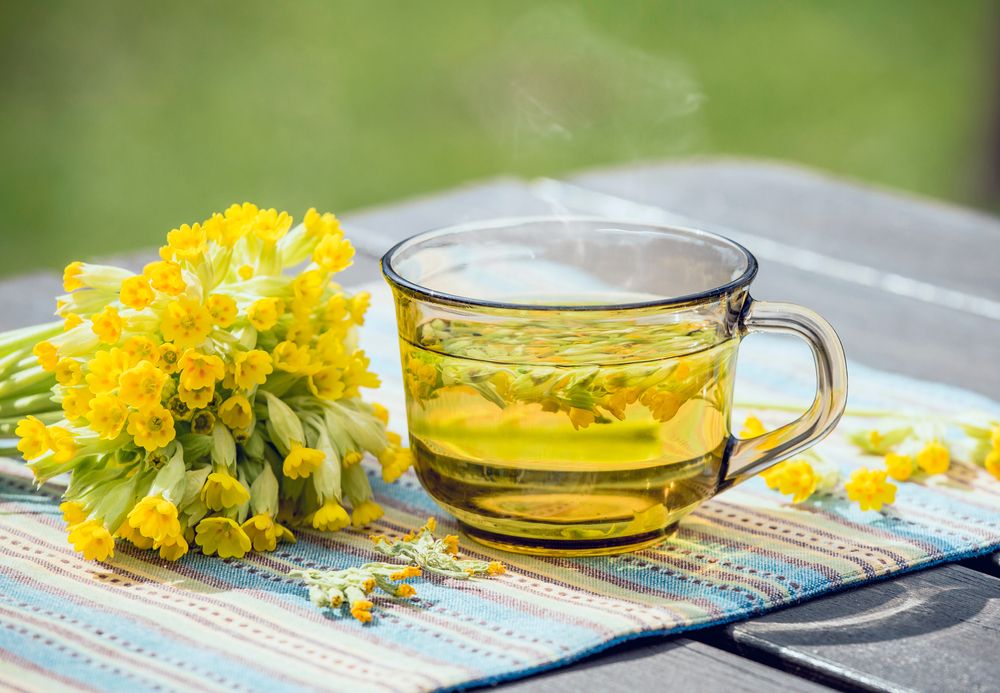 A cup of Primula veris tea served outdoor. | Source: Shutterstock
While she replayed conversations with Victor in her head, Trevor as always, grumbled and scolded her for going to work alone. Trevor got mad at her for looking out the window in silence and told her that she should be by the driveway as soon as work was over.
He stopped when he saw the tears in her eyes and paused as he stared at the road. Reality started to enter her head, and Nicole cried all the way home. She felt like a real woman at work and a slave at home.
Nicole cried until midnight and wanted nothing more than to be at work. When she began to calm down a bit, her phone vibrated -- it was a text from Victor with the words: "Beautiful, do not worry, everything will be fine."
It was hell at home and heaven at work as she and her husband became more and more distant every day. He simply did not perceive her as a woman nor a wife, but a person to do chores and fool around with.
One day, Nicole decided to tell Victor everything, accepting that he may leave her for it. However, he understood her and paid attention to all the little things without saying anything wrong.
Victor paid attention to her hair, her hands, and her clothes. He made her morning pleasant and unforgettable every day, and as a result, Nicole fell in love even more, wishing she did not marry the wrong man.
When her birthday came, Nicole looked forward to going to work. She didn't need presents - her main gift was already there. But before leaving, she was surprised to see a new phone and a bouquet of roses.
Trevor greeted her, began to apologize for all the bad things he had said before, and promised that from that day, everything would be the same as when we met. Nicole pretended to believe him but knew he was lying.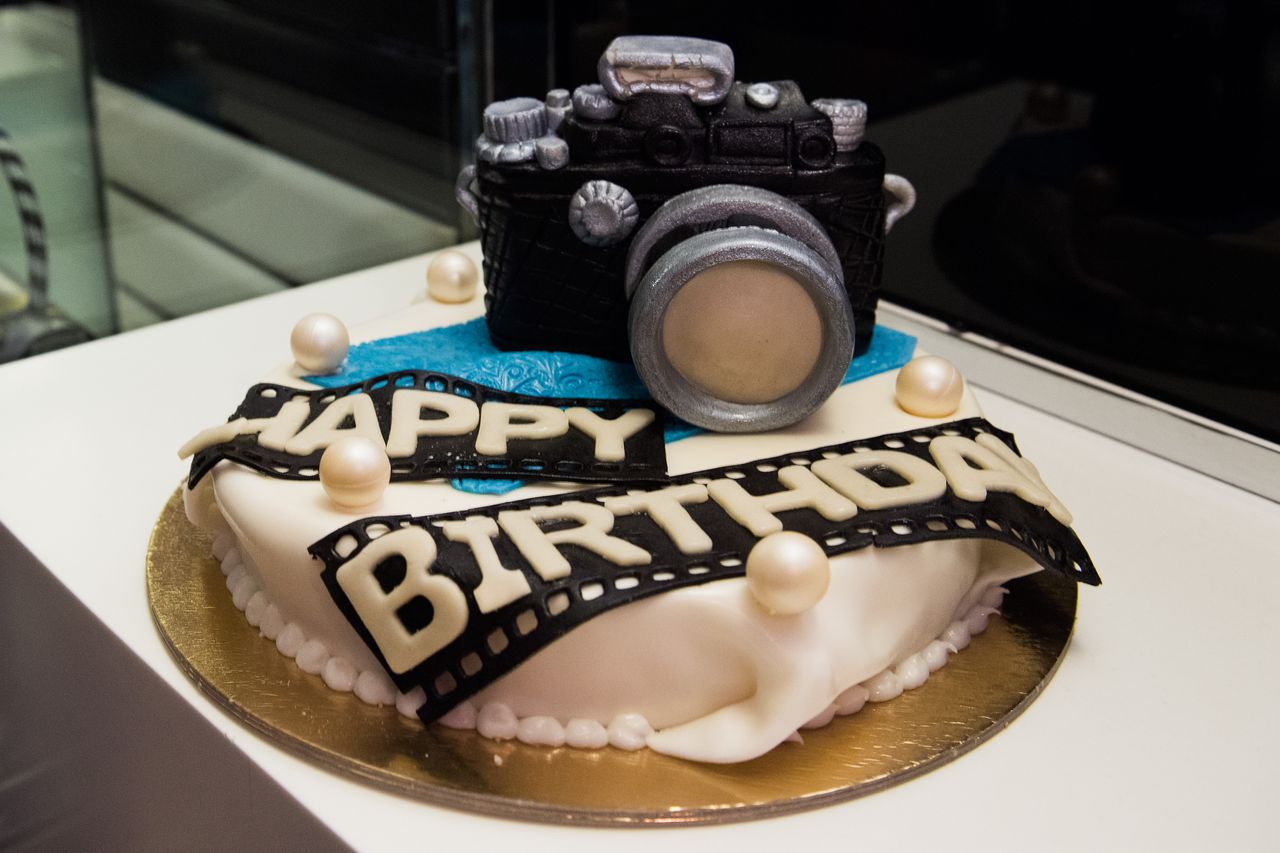 A birthday cake for photographer Rankin at KaDeWe on April 30, 2016 in Berlin, Germany. | Source: Getty Images
Nicole no longer loved her husband. The only thing that kept her from leaving was the wedding ring on his finger and the lack of a home. Trevor took her old phone as she said she didn't need it anymore without suspecting a thing -- this would be her biggest mistake.
When she came to work, Nicole saw a box of her favorite chocolates on the table. She had no idea how Victor knew she adored them. She looked for Victor in the office but could not find him. Instead, she was greeted by her colleagues.
After an hour, the celebrant received a message from Victor. Nicole dropped everything and ran to him in a conference room, but Victor asked her to be silent, took her hand, and locked them in the room.
After their moment alone, Trevor called and said he would pick Nicole up earlier today because she had a surprise at home. As she wanted to stay with her lover, Nicole told her husband she would be late because she allegedly wants to celebrate with colleagues.
It was snowing outside when they were fooling around, throwing snowballs, kissing, and swinging in the snow. It was clear that Nicole was very happy, but suddenly her phone rang -- it was Trevor.
He asked Nicole what she was doing in the park, and immediately, she lied that she and the girls decided to walk in the park, but it was too late. But Trevor already saw everything as he followed her from the office.
Trevor came and dragged Nicole into the car, striking her with his hand. After being knocked out and coming to her senses, Nicole found herself in bed with her husband sitting next to her.
Immediately, she asked what he did to Victor, but Trevor just sat in silence. At that moment, Nicole gathered all the courage to stand up for herself and began shouting at her husband with tears falling from her face.
She asked if he was happy that he only brought her physical and emotional pain and treated her like a slave. It was clear that Trevor was furious and Nicole was no longer safe. She decided to leave the house as soon as possible despite nowhere to run.
The only thing on her mind was the thought of where her beloved Victor was. Nicole called him, but the phone was turned off, she called work, but he was nowhere to be found. Nicole went for a walk along the waterfront and cried alone.
Passers-by approached her and asked if she needed help, but the girl walked in silence and could not say anything. Nicole was shocked when she saw her husband's car at the end of the promenade.
While trembling with fear, Trevor got out of the car with a bouquet of roses and waited for her to approach him. Nicole couldn't understand how he found her all the time and realized he was tracking her phone, which he had given her.
Nicole turned and walked the other way, dissolving into the crowd. After a while, she received a message from her husband: "Let's forget about everything that happened yesterday and I'll tell you where he is."
Nicole replied that she would continue talking to him only after seeing her lover alive and unharmed. Trevor wrote the address where Victor was, and Nicole ran to him with all her might. She found Victor full of bruises at his parents' home.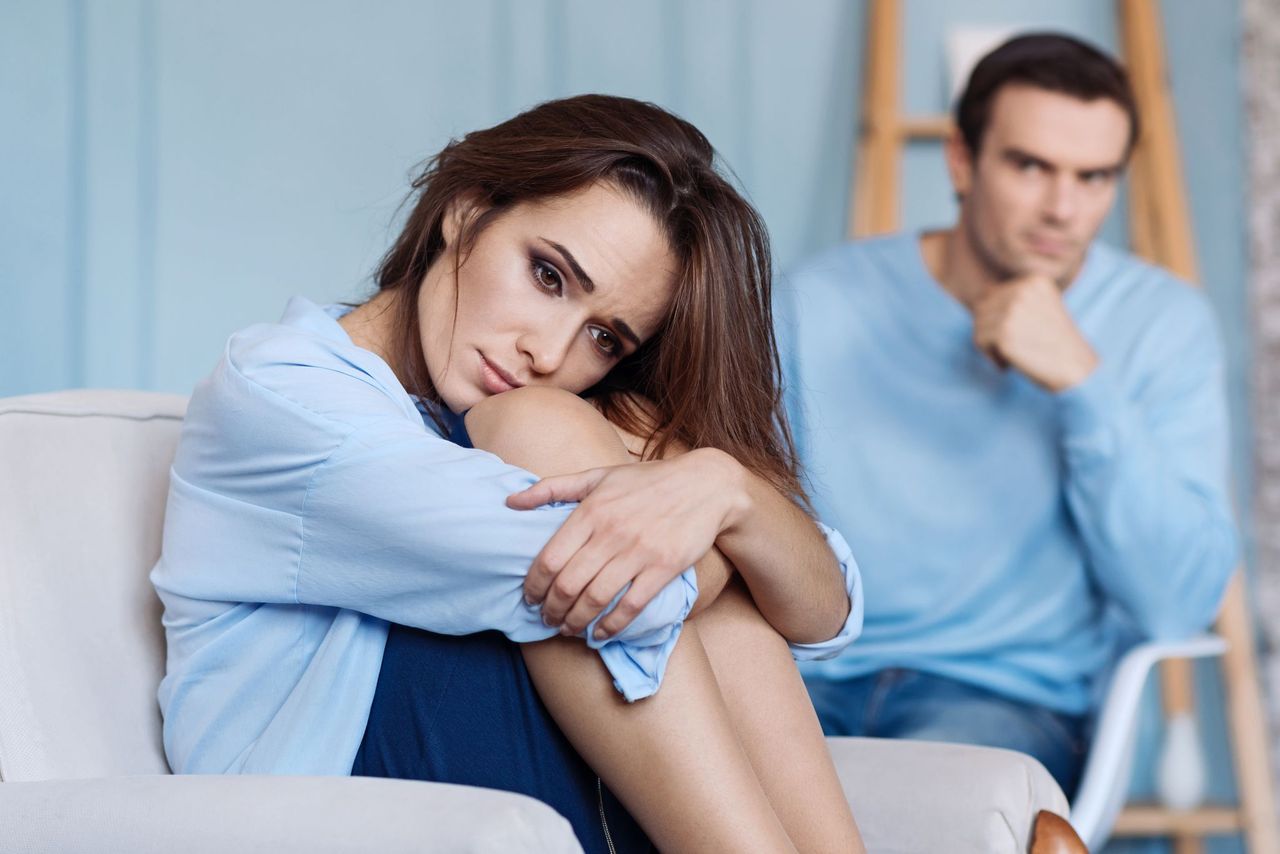 A sad woman looks at a distance while her husband watches from behind. | Source: Shutterstock
That day, she was sold into slavery for the second time, just so that Victor would not be touched. The bruises healed and her husband took her to work. Nicole was so hoping to see Victor but was told that he had resigned and no one knew where he was now. The only thing he left was a box of chocolates on her desk.
Who do you think is more to blame in this situation, Nicole, who betrayed her husband, or Trevor, who did not let her feel like a woman? Did Victor do the right thing by starting a relationship with a married woman? For a similar story, read about why a woman called the cops after he stole her car.
Please fill in your e-mail so we can share with you our top stories!