Facts about Claudia Jordan — Beauty Pageants, RHOA, Bankruptcy, Failed Marriage, And Kanye West
"Real Housewives of Atlanta" star Claudia Jordan has attracted a lot of attention since claiming Kanye West tried to hook up with her while he was in a relationship with Kim Kardashian.
Born in April 1973 to an Italian mother and African-American father, Claudia Jordan is best known for all the titles she won in beauty pageant competitions, including Miss Rhode Island Teen USA and Miss Teen USA in 1990.
Apart from that, she competed in the 1997 Miss USA pageant and placed in the top ten. However, being a successful model was not a priority during her teenage years.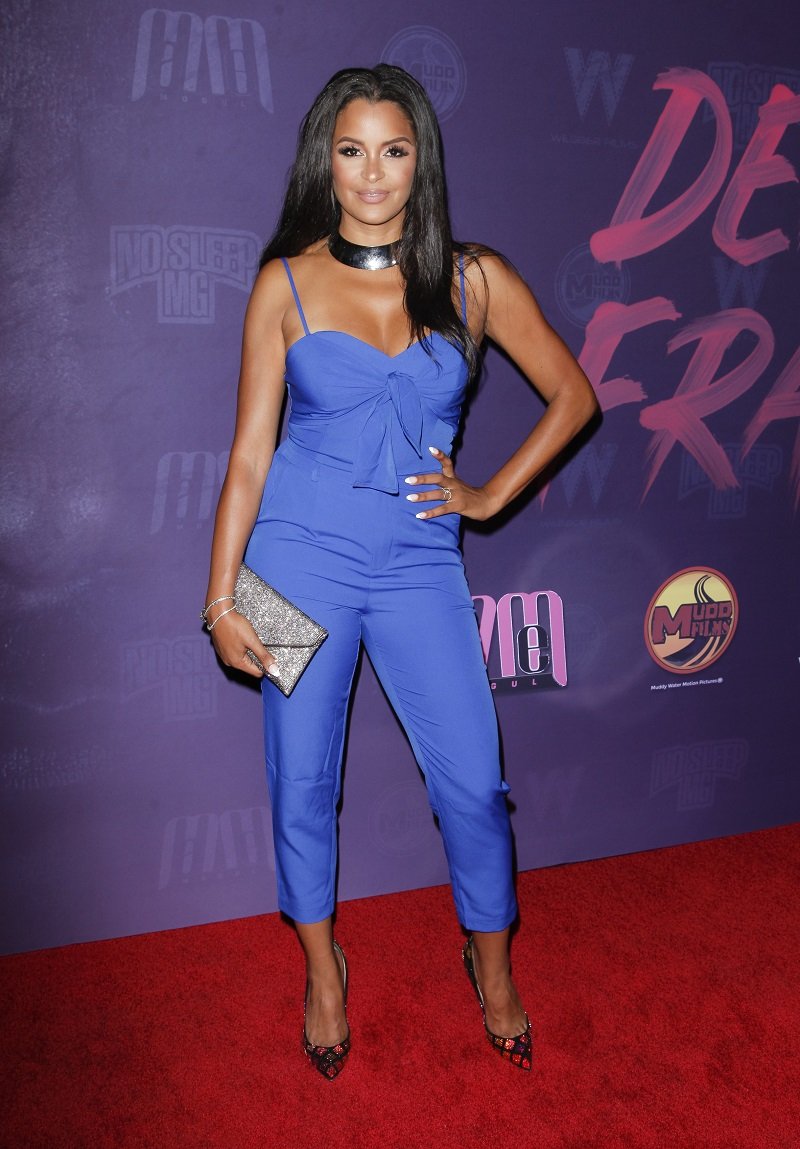 CLAUDIA JORDAN'S EARLY CAREER
Jordan was, in fact, an athlete – a sprinter. According to Rolling Out, track and field was "her life," as she loved the energy she felt while practicing and competing.
She even admitted to being passionate about sports and that it was in her blood – her dad played basketball, and her brother is also an athlete. Still, pursuing a modeling career was one of the best decisions of her life.
Following her successful run in beauty pageants, Claudia Jordan appeared in music videos for the Backstreet Boys, Ginuwine, and rappers Fabolous and Coolio.
Jordan was a familiar face on game shows in the 2000s, as well. Between 2001 and 2003, she appeared as a model on "The Price is Right." Then, she worked on "Deal or No Deal" from 2005 until 2009.
After leaving "Deal or No Deal," Jordan was a contestant on "Celebrity Apprentice," where former president Donald Trump hired her to co-host the Miss Universe 2009 pageant.
Although Jordan had several jobs throughout the 2000s, she shocked everyone by filing for bankruptcy in 2012. She admitted to dealing with depression and being a victim of "some predatory loans."
Her bankruptcy case was dismissed one month later, and she hit rock bottom in terms of her depression. Fortunately, she could repay her debts and get significantly better. 
CLAUDIA JORDAN IN "RHOA"
The 48-year-old model, who also booked some gigs on TV commercials for Pepsi and Microsoft, was one of the housewives in "The Real Housewives of Atlanta" in season seven (premiered in November 2014).
Unfortunately, Jordan stayed on the show for only one season. She famously got involved in a fight with NeNe Leakes, one of "Real Housewives of Atlanta's" original cast members.
[Claudia Jordan] couldn't encourage West's advances because of "Girl Code."
In May 2015, Leakes said she would not return for season eight unless "some of the other girls leave." Although Leakes didn't mention anyone, she pointed out that the show was about housewives, and some cast members were not married or dating.
Years later, Jordan claimed it was actually her choice to leave as she was not willing to return as a "friend" and with a pay cut. She seemingly confirmed what Leakes said after confessing that she was there "for the money."
CLAUDIA JORDAN'S RELATIONSHIPS
As per the model's love life, she secretly married actor, producer, and model Datari Turner on November 28, 2009. Only three months later, Jordan requested an annulment of their legal union, citing "fraud" as the reason for the separation.
Jordan eventually revealed that Turner lied about "everything" and "misrepresented himself." She even believed her ex-husband was dating another woman during their time together.
In 2016, Claudia Jordan surprised her followers after announcing that she and actor Medina Islam were dating and "heading to the altar." However, things didn't end up well between them as she even accused him of body-slamming her into a toilet.
Earlier this April, Jordan made headlines for claiming that Kanye West tried to hook up with her years ago when he and Kim Kardashian were already dating.
Jordan added that she and Kardashian used to hang out at the time, so she couldn't encourage West's advances because of "Girl Code." West has not confirmed or denied Jordan's allegations.
Nowadays, Claudia Jordan is dating KJ Dismute and recently landed a hosting gig on "Love & Hip Hop" reunion shows. She also appeared as a guest in season 13 of "Real Housewives of Atlanta."