Sloane Stephens Shows off Her Toned Back Sporting a Red Top & Black Pleated Skirt in New Photos
Sloane Stephens left fans gushing after sharing new pictures of herself on social media. The 28-year-old looked super fit in a chic tennis outfit.
Tennis star Sloane Stephens shared some new updates on her Instagram, and fans could not stop gushing over the 28-year old's toned and fit physique.
The images captured Stephens wearing a black pleated tennis skirt, highlighting her long, toned legs, and a cute red top showing off her equally toned arms. She completed the outfit with a pair of black sneakers.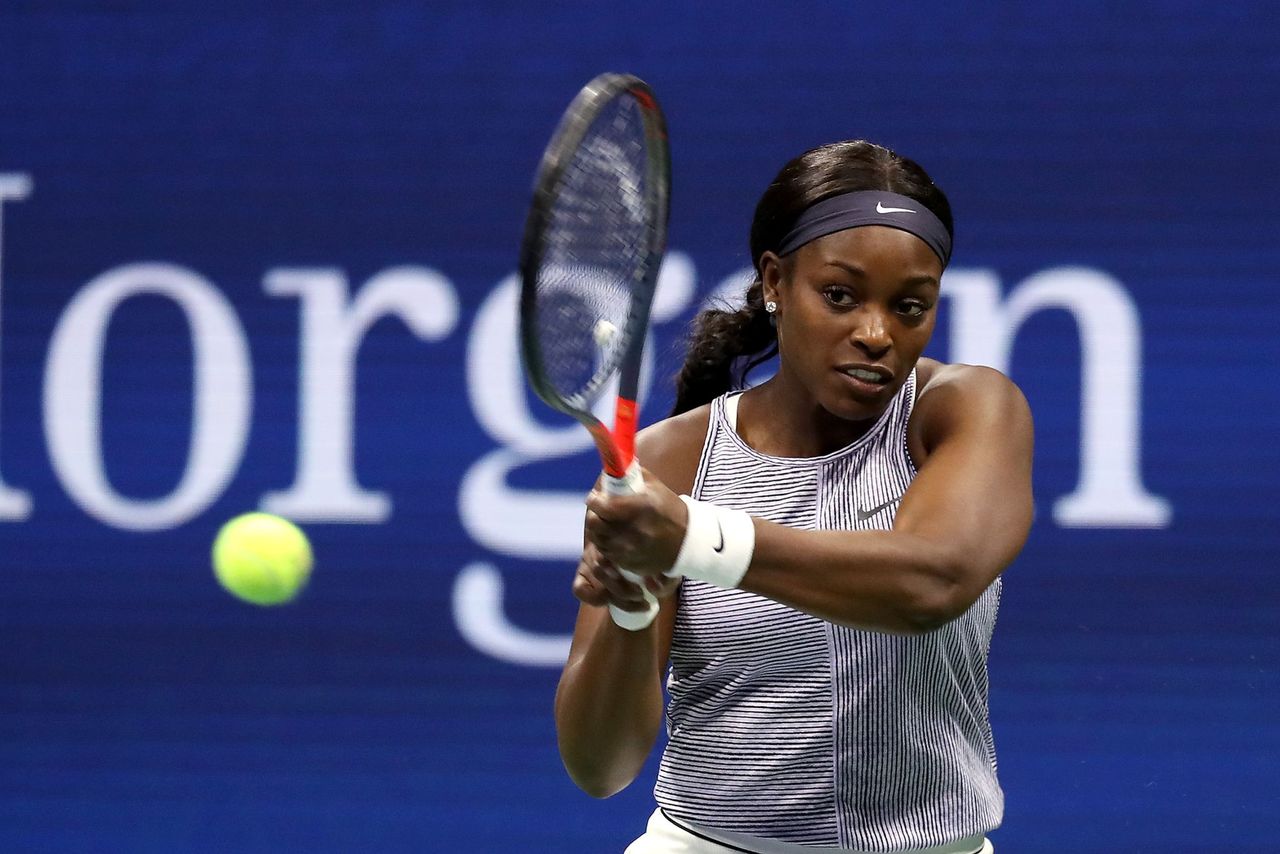 Stephens showed off her back muscles in the first slide as she posed with her back turned to the camera. She sported a slight smile, allowing her beautiful brown skin to soak up the sun.
The second slide captured Stephens standing with hands to her waist as she crossed her legs. The tennis star accompanied her pictures with a caption reading:
"Clay SZN, Fav SZN."
Stephens' photos were met with several reactions from fans and followers who took to the comments section, gushing about the tennis stars' beauty and incredible body.
She has also won a total of six WTA singles titles. 
Her recent photos come only a few months after opening up about moving on following the death of her grandfather and grandmother, who were both her biggest fans.
In January, the tennis star announced that her auntie Anna passed away in late December, and her grandmother followed barely two weeks after. Ten days after his wife died, Stephens' grandfather also saw his demise. 
Speaking to People, Stephens called her grandparents' death devastating but quickly added they were her biggest supporters, and she tries to make them proud every day. 
But while her grandparents are not here to see her achieve new feats, the duo has seen enough to make them proud after all the achievements the tennis star has garnered over the years.
Stephens first came into the limelight in 2013 when she defeated tennis champion Serena Williams at the Australian Open quarterfinal match.
Expectedly, she started getting attention from several tennis stars across the globe who wondered if she was the next big thing in the world of sports. She was.
In 2017, Stephens took her career to the next level when she emerged champion at the US Open. She has also won a total of six WTA singles titles. 
Today, the 28-year-old is undoubtedly one of the best tennis players of her time. Not only has she made her loved ones proud, but she has also created a lasting legacy in the world of sports.