Tuc Watkins Is Andrew Rannells' Boyfriend and a Single Father of Twins — Meet Him
Hollywood has witnessed a couple of on-screen couples who sparked a romance on stage and became real-life lovers. Tuc Watkins and Andrew Rannells have one of those remarkable love stories.
Andrew Rannells' has an impressive career, and he's won several awards. Having appeared in a series of blockbuster movies, Rannells is no stranger to the spotlight or the thrills it brings.
Recently, the actor opened up on an aspect of his life that he finds thrilling; his love story with Tuc Watkins. Since meeting during a project, the couple has found it difficult to let go.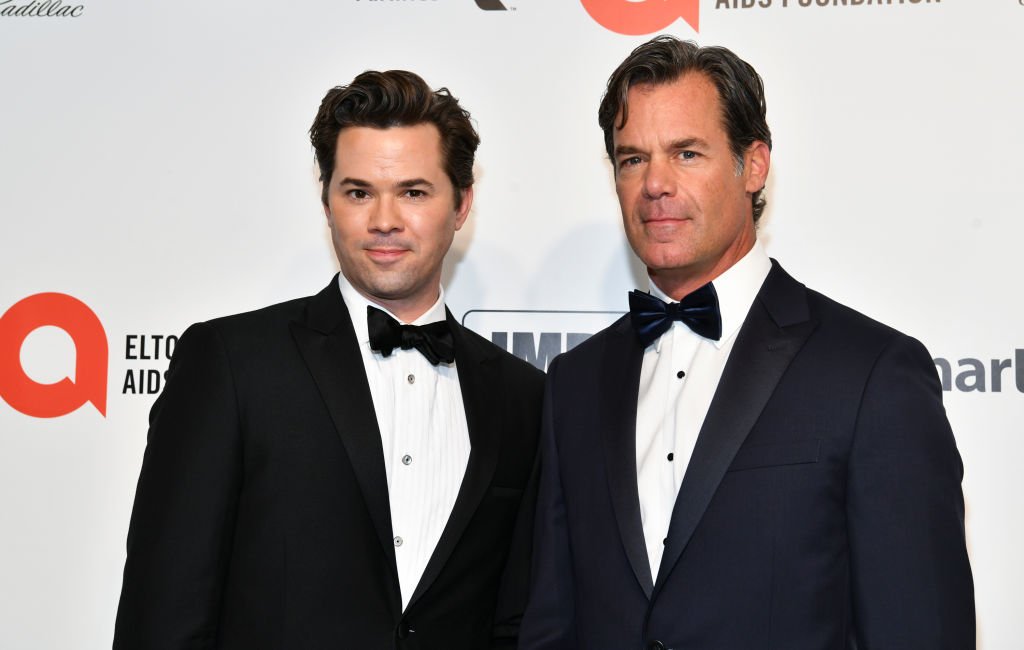 WHO IS TUC WATKINS?
For capturing the heart of their favorite actor, most fans would love to know all they can about Andrew Rannells' boyfriend, Tuc Watkins. Just like Rannells, Watkins is also a popular movie star.
Watkins was born on September 2, 1966, in Kansas City, Missouri, and is famous for a series of movies. He is an actor and producer known for his role as David Vickers on "One Life to Live" and Bob Hunter on "Desperate Housewives."
Now 54, Watkins started his career with a couple of guest appearances on different television series like "Sisters," "Baywatch," and "Melrose Place." After staring in different tv roles, he made his film debut in the 1999 movie "I Think I Do."
Rannels has never been shy about his identity and wears it as a badge of honor.
In 2007, the 54-year-old joined ABC's primetime series "Desperate Housewives," playing the role of Bob Hunter, a gay lawyer with a husband who became a new resident of Wisteria Lane.
Watkins spent seasons 4-6 as a recurring character on the series and became a regular in season seven. Over the years, he started getting bigger roles and saw his career take a better turn.
He was billed to appear on Season 2 of "Black Monday," where he would play Congressman Harris, a Republican and leader of the Moral Majority.
MEETING RANNELLS
Watkins met Rannells during the 2018 Broadway revival of Mart Crowley's "The Boys in the Band." While doing publicity for the show, the duo discovered that they felt a spark for each other.
They played lovers Larry and Hank in the movie, not knowing that it would only take a little time before they discovered that an off-screen romance was a better option for them.
While neither can recall when their romance began, they both agreed that they were attracted by the qualities each person portrayed, and spending time together made them realize how bonded they were.
The duo also featured in other projects together where they played lovers. In "Black Monday," Rannells played a bisexual character with a wife and a secret boyfriend, played by Watkins.
COMING OUT AS GAY
After playing several gay characters, Watkins felt it was time to reveal his true identity to the world. Most of his movie roles perfectly depicted his real-life experience, and Watkins thought it was no mere coincidence.
During a talk show, Watkins publicly announced his truth and revealed that he is gay. During his interview, Watkins made another big revelation and announced that he had just welcomed his children via a surrogate mom.
The 54-year-old revealed that he had always dreamed of being a father, and after having his twins, Catchen and Curtis, he realized that it was the best decision for him.
Speaking of his decision to go public, Watkins explained that being a dad meant he had to open up and not live a lie. According to Watkins, when a gay actor decides not to come out, he is seen as ashamed.
On becoming a father, Watkins noted that he had never been happier, although he admitted that it could sometimes be a draining experience; all the same, it is something he would not trade for anything else.
HIS IDENTITY
Rannels has never been shy about his identity and wears it as a badge of honor. While most actors would have been worried about their careers being affected, Tuc Watkins' boyfriend saw himself as more than an actor.
Rannells believes there are many cliches about gays, but his focus is on enjoying his romance with Watkins and being as supportive as he can be to his partner.