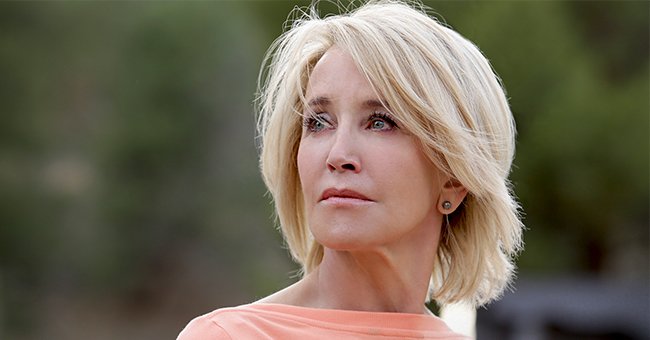 Getty Images
'Desperate Housewives' Star Felicity Huffman Ends Her Sentence in College Admissions Scandal
The college admissions scandal involving several actresses and their children appears to be coming to an end. This week, Felicity Huffman, one of the celebrities charged in the case, finished her supervised sentence.
TMZ reported that actress Felicity Huffman had ended her supervised release. The actress, known for her role in the TV series, "Desperate Housewives," has reportedly completed her sentence and is now a free woman.
Per the report, Huffman's legal team confirmed that she had stayed two weeks in a jail in the Bay Area and conducted 250 hours of community service.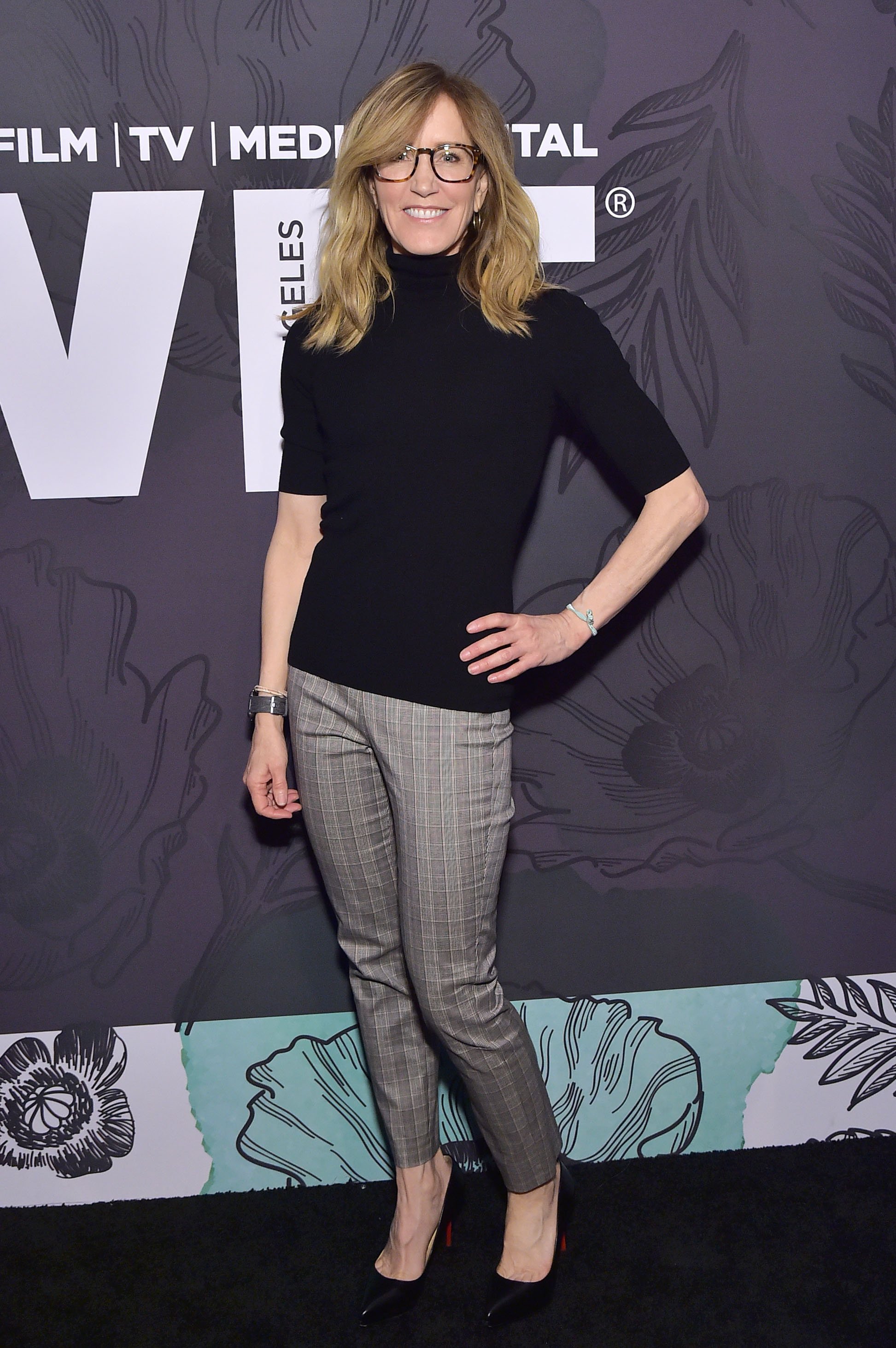 Felicity Huffman attends the 12th Annual Women in Film Oscar Nominees Party on February 22, 2019 | Photo: Getty Images.
Back in May, Huffman pled guilty to the admissions scandal. Per reports, she had paid $15,000 to Rick Singer, an admissions consultant, to change the SAT answers for her daughter, Sophia.
She eventually got a charge of conspiracy to commit federal programs bribery, as well as conspiracy to commit mail and wire fraud and money laundering.
Now that she is free, the first thing on her list is reportedly retaining her passport so she can leave the United States. It is unclear where she plans to go, but she will most likely be looking to get off the public eye.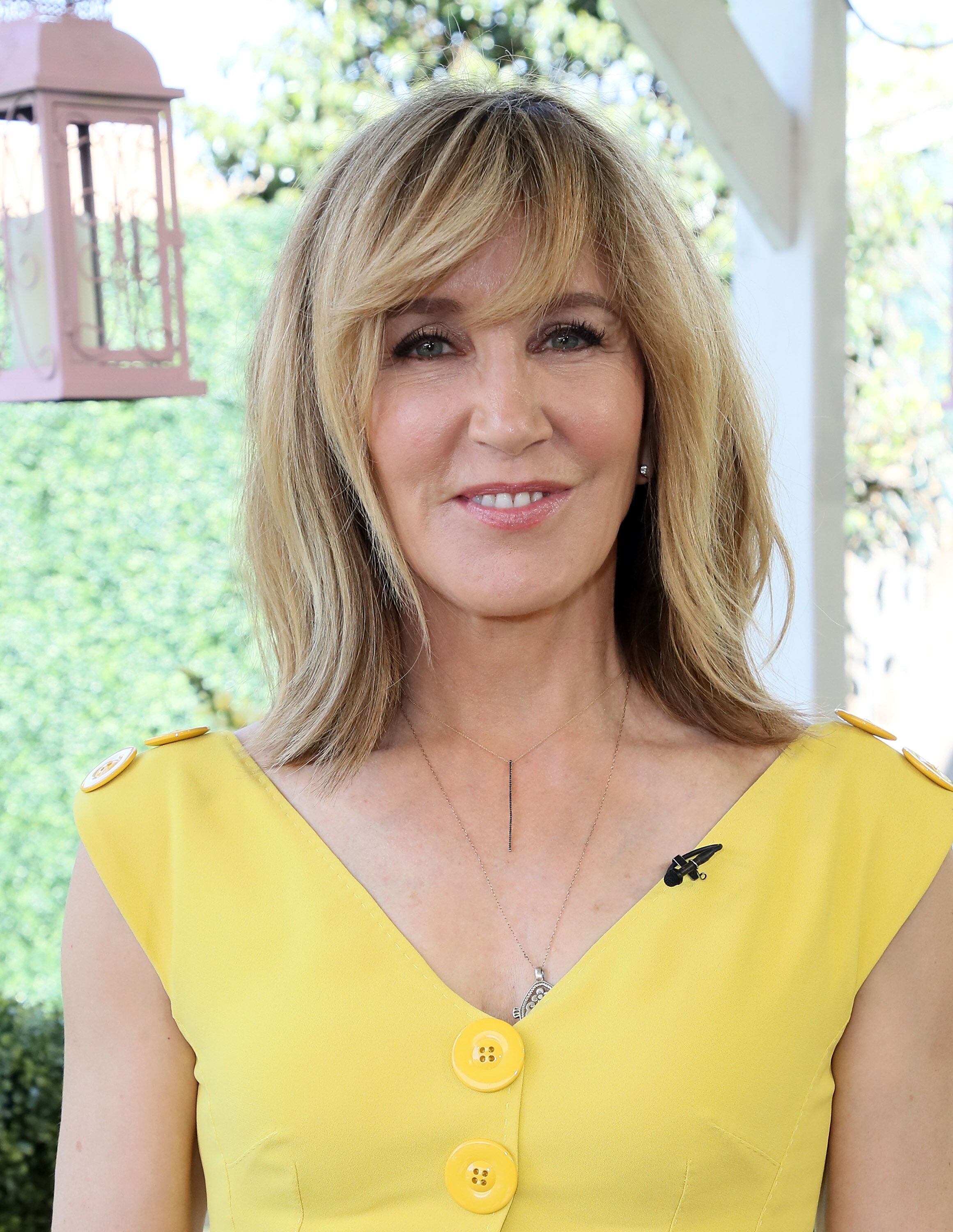 Felicity Huffman at Universal Studios Hollywood on April 10, 2018 | Photo: Getty Images
Huffman has so far expressed her disappointment in herself for her crimes. After her sentencing came out, she reportedly told the judge that she felt stupid and acknowledged that she broke the law.
Loughlin will begin her two-month jail sentence in November.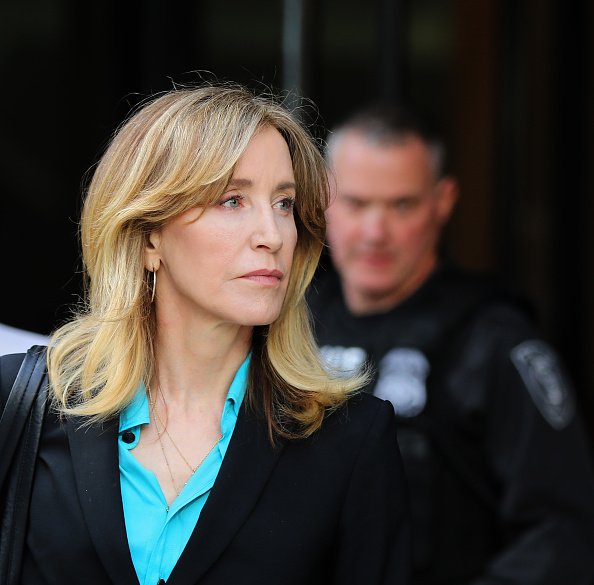 Felicity Huffman leaves the John Joseph Moakley United States Courthouse on April 3, 2019.| Photo: Getty Images
Now that she is a free woman, it might be the right time for her to get a fresh start and immediately make amends for the crimes. It is also unclear whether Huffman will want to focus on getting her acting career back on track. For now, she seems set on leaving the country.
However, as TMZ reported, things could also get complicated. Now that she is a convicted felon, some countries might not let her in. There is also the problem of the novel coronavirus pandemic and travel restrictions.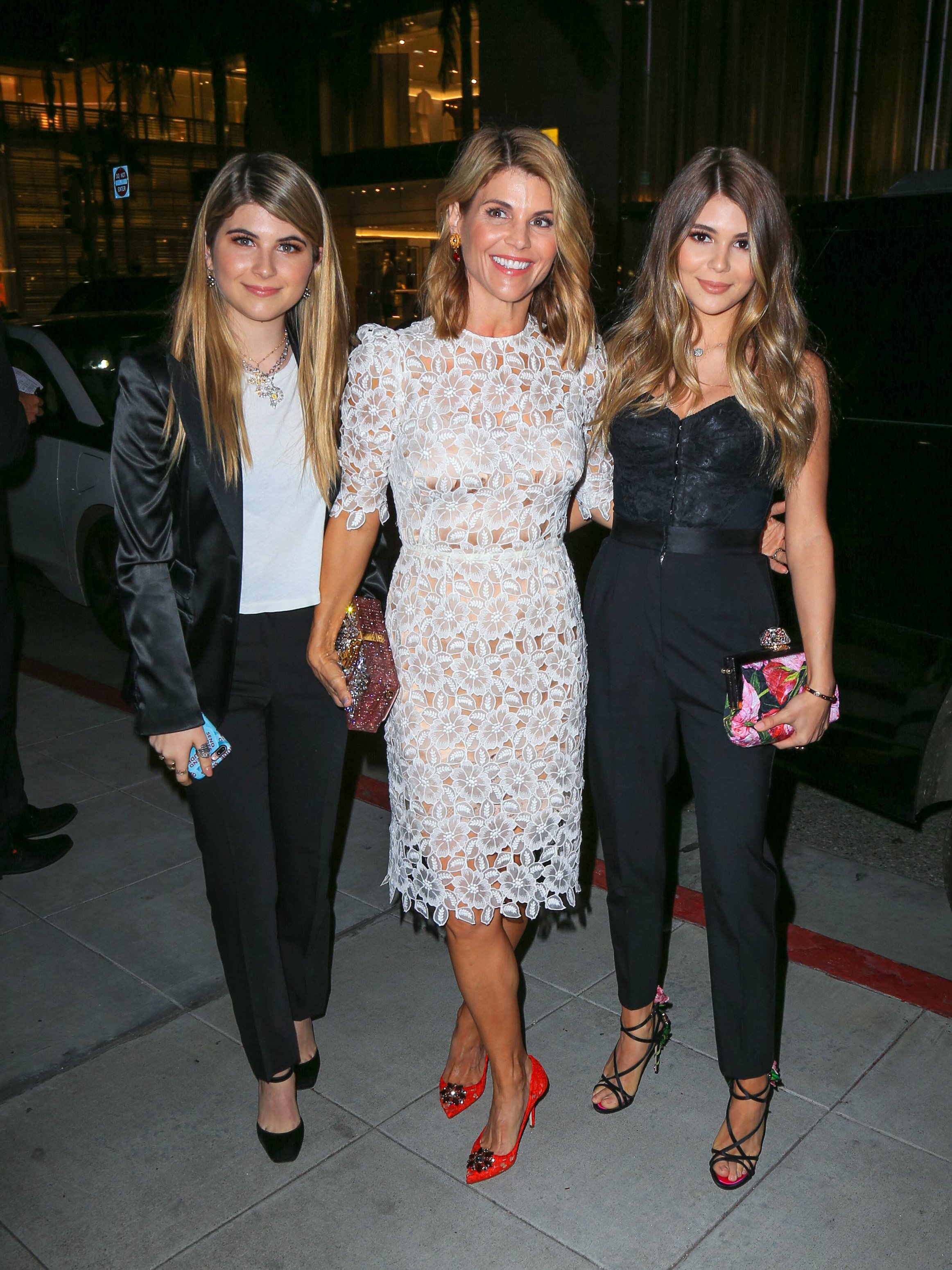 Lori Loughlin and daughters Isabella and Olivia Giannulli appear on March 23, 2017 | Photo: Getty Images
Despite the scandal's smear, Huffman also has reason to celebrate as Sophia finally got into a top university. Per reports, Sophia got into Carnegie Mellon University and will study theater arts.
Her younger sister, Georgia, will also be attending Vassar College as a freshman. Things do seem to be looking up for Huffman and her family. Now, all eyes are on Lori Loughlin, the other actress who was indicted in the scandal.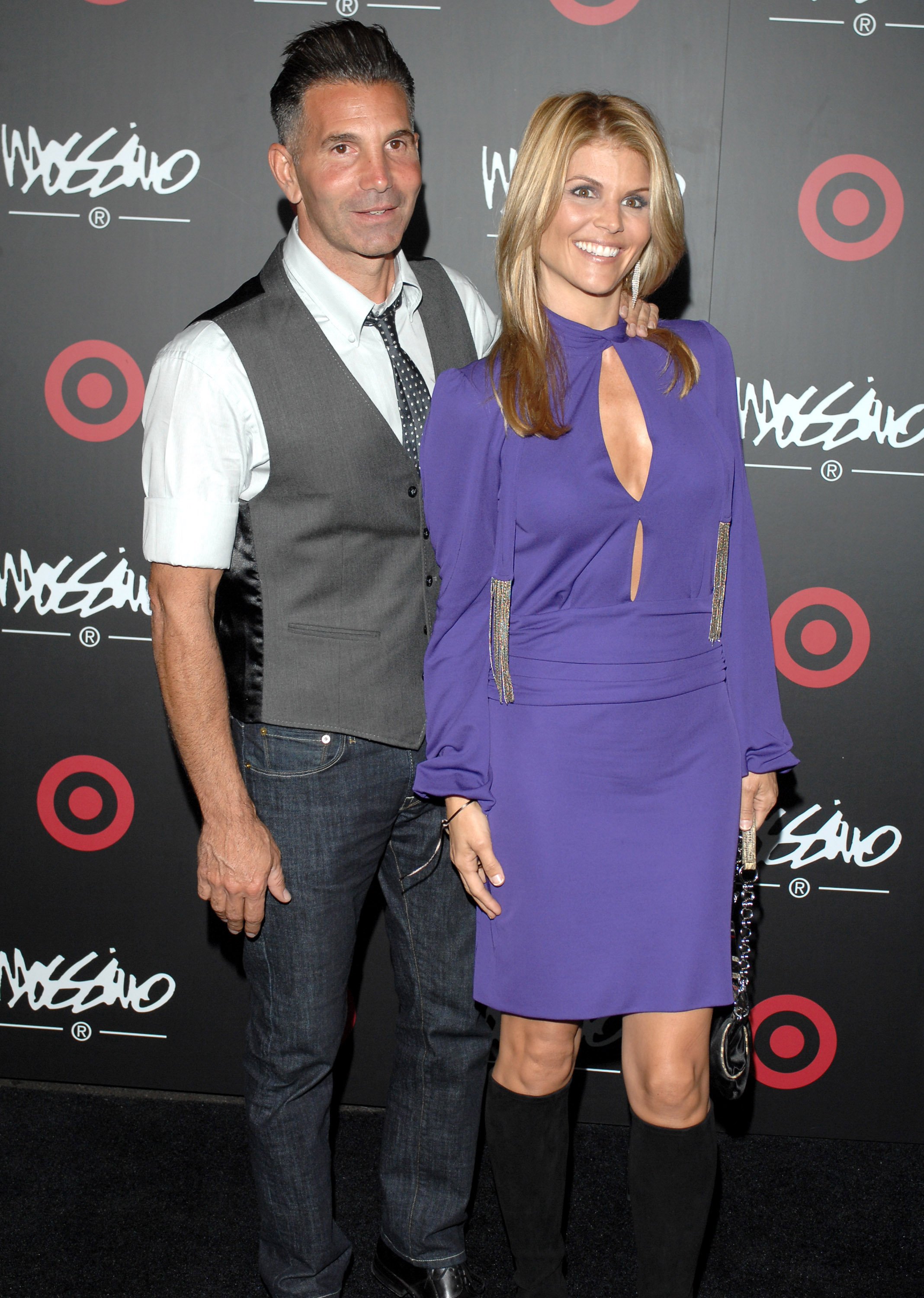 Lori Loughlin and her husband Mossimo Giannulli attends LA Fashion Week Party on October 2006 | Photo: Getty Images
Loughlin got the same charges as Huffman after she and her husband, Massimo Giannulli, paid for their daughter to get into a prestigious college. Loughlin will begin her two-month jail sentence in November.
She will also pay a $150,000 fine and conduct 150 hours of community service. Giannulli will serve five months in jail, pay $250,000 in fines, and complete 250 hours of community service.
Please fill in your e-mail so we can share with you our top stories!