Taraji P Henson Pulls Off the Perfect Purple Look Rocking a Colorful Top With Tight Pants
Acclaimed actress Taraji P. Henson stunned thousands of fans on Instagram while dressed in a unique and colorful ensemble. Check out her voguish look.
Taraji P. Henson keeps up with the fashion game. The acclaimed actress shared on Instagram pictures of herself in an attention-grabbing outfit along with new hair color.
Three photos showed Henson wearing a multi-colored ruffled blouse and tight pink pants. The 50-year-old youthful actress looked perfect in her striking purple and pink locks.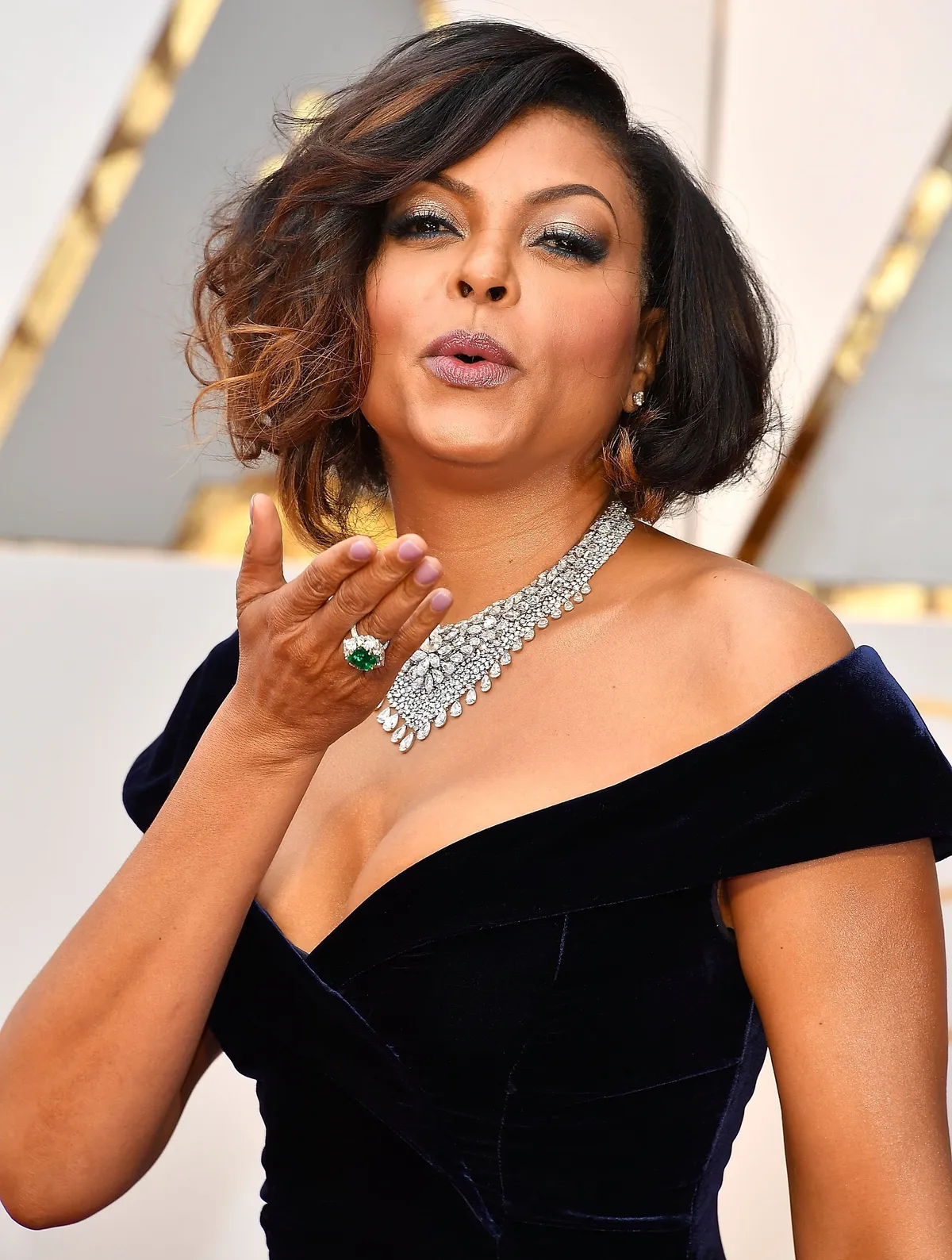 Henson displayed her whole outfit while posing by the door. She tucked her printed top into her bright trousers and revealed her silver heels. One of her awestruck fans wrote:
"Beautiful! Love the hair!"
More fans left admiring remarks about the "Empire" star's hair. Henson wrote that her style was in theme for the spring season and credited her whole glam team for pulling off the look.
Henson's purple-pink hair is her latest hair transformation. The "Hidden Figures" star dyed her hair magenta in January and sported fiery red hair the following month.
According to the self-proclaimed hair chameleon, she's been experimenting with her hair as a form of self-care. She even built a hair salon inside her house.
While she has yet to share her in-house salon, she talked about her haircare line in her previous Instagram posts. All her videos were shot at the salon.
In a previous interview, Henson said she filled her shelves with haircare products from her brand, TPH by Taraji. She also stocked up on other items she likes, including branded magnetic eyelashes. 
Henson is a big fan of makeup since the tenth grade. She would play with her mother's makeup when she was young, so having makeup products in her salon has made her feel complete. 
In addition to her makeup and haircare products, the veteran actress proved she is a salon-lover when she bought a cash register to make her in-house salon feel more authentic. 
Keeping a beauty space at home helps keep Henson sane. She explained that she created one because she needed her "own little world" after feeling trapped at home amid the ongoing pandemic. 
Adding to her loneliness during the pandemic was the death of her beloved dog, K-ball, after experiencing complications following surgery.  She penned a heartfelt tribute for her pet on Instagram.
K-Ball, who earlier appeared on "The Late Late Show with James Corden" alongside Henson, was a Christmas gift the actress received from her ex-fiancé, Kelvin Hayden, three years ago.