Cedric The Entertainer Dances & Kisses Wife Surrounded by His Kids & Friends on 57th Birthday (Video)
Cedric The Entertainer received hearty cheers from his family and friends in a new clip shared to social media as the comedy icon celebrated his 57th birthday. 
It is safe to say that Cedric The Entertainer's excitement was on an all-time high in his recent Instagram posts as he let fans in on how the celebrations for his 57th birthday went. 
The star flaunted images and clips of how his loved ones went all out to give him a befitting celebration. In one of the clips, the star comedian was seen on the streets with a pal in the opposite vehicle.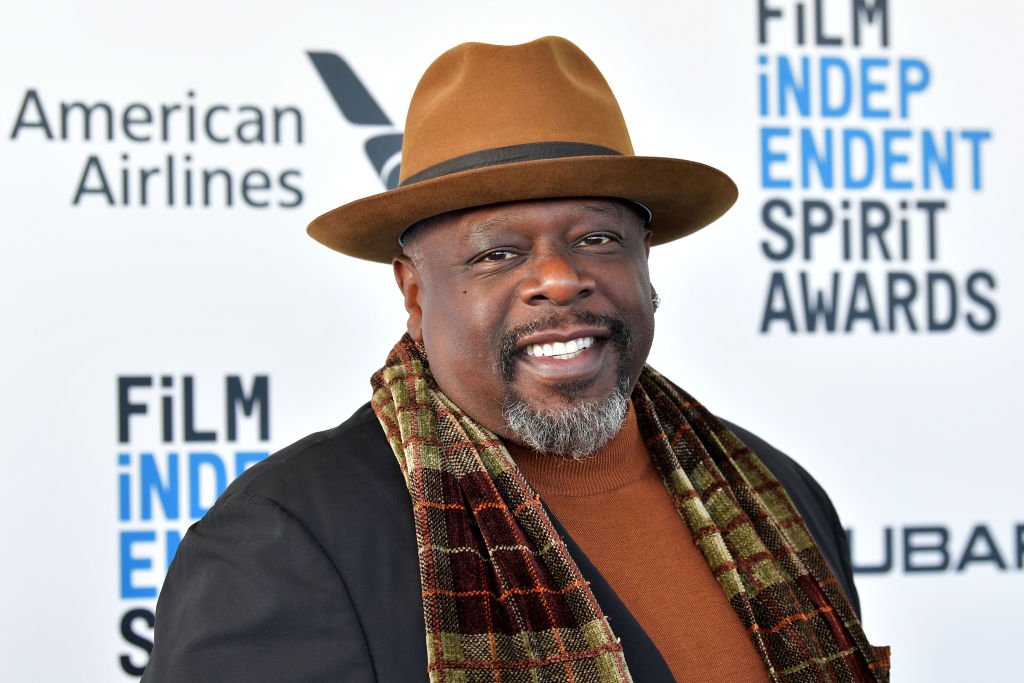 The post shared to his page was a repost from his pal's Instagram story. Cedric was filmed in a burgundy-colored vehicle enjoying the loud music. GIFS of a dancing alien and Cedric's laughing face were attached to the post. 
In another show-off, the celebrant and his family were gathered on a patio complete with vibrant fireworks that were attached to his cake. Cedric stood in front of everyone in a winter coat and hat. He captioned:
"Last night's Birthday celebration was super litty🔥 Movie nite party was a blast s/o to @amazonstudios for giving me an early look at #withoutremorse."
The jolly video showed everyone on the patio belting out a melodious rendition of Stevie Wonder's "Happy Birthday" while Cedric displayed some dance moves. 
The elated Cedric thanked everyone for making his big day special as he talked about getting older but not wanting to celebrate birthdays. However, he added that he was glad everyone came together. He also thanked his wife, Lorna Wells, before sweetly kissing her. 
Tiara has made him a grandfather to an adorable baby.
Cedric and Wells are one of Hollywood's couples who have defied the odds against drama and breakups. The pair have been together for over two decades. The "The Neighborhood" star and Wells met in 1994 when he worked on "Comic View."
They later worked together in 1995 on "Def Comedy Jam." Cedric and Wells grew closer and started dating. By 1999, they were married and welcomed their first child together, Croix Kyle, the following year.
The award-winning comedian and his wife have a daughter, Lucky Rose, who was born in 2003. Earlier this month, she made the TV star a proud dad during one of her cheerleading jobs.
Cedric has another daughter, Tiara, who is 30 years old. He had her from a previous relationship. Once speaking about her, the star mentioned how he had to shut down her request for a luxury car after high school.
He noted that this happened when his career was just beginning to gain momentum. He said he reminded his daughter of his humble beginnings. These days, Tiara has made him a grandfather to an adorable baby.