Lance Gross Proves He Has Strong DNA Posing With His Mini-Me Lennon in This Father-Son Photo
Popular actor Lance Gross had hearts melting after sharing a photo of himself and his two-year-old son Lennon. The duo looked super adorable!
Lance Gross's young son Lennon is a replica of his famous dad, and with how adorable the two-year-old looks, it is no wonder the actor enjoys showing him off.
In a recent Instagram post, Gross shared a picture of himself and Lennon posing for a cute father-son photo that had many of the actor's fans gushing and swooning.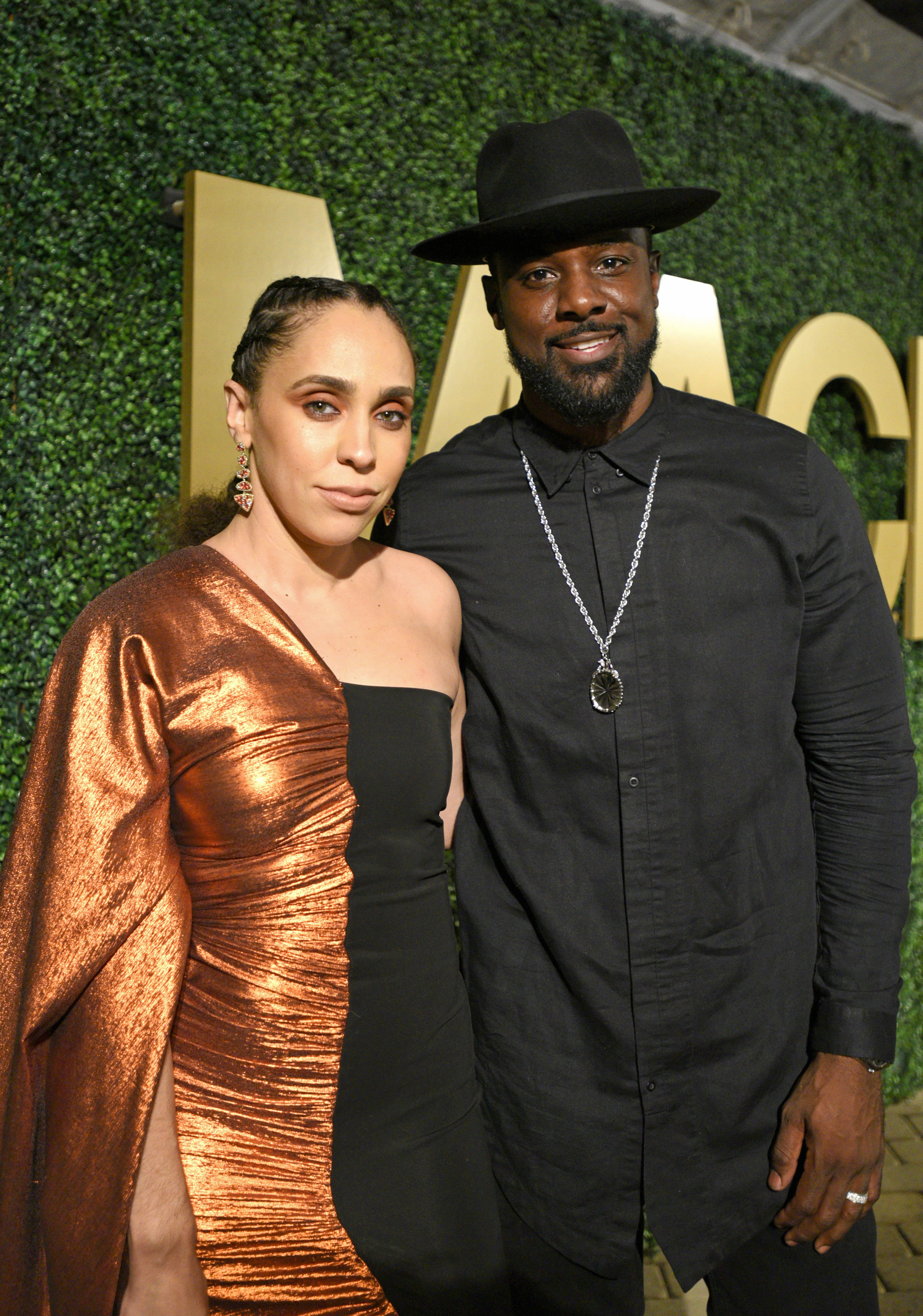 The picture captured Gross wearing sweatpants and a T-shirt from popular food brand Dulan's. He accessorized with a Cuban necklace and a gold wristwatch.
In true toddler style, little Lennon opted for Spider-man pants and top. His thick curly hair was in full display as he stared wide-eyed at the camera. Captioning the picture, Gross wrote:
"What we eatin today Lennon? #foodies"
Shortly after sharing the post, fans and followers took to the comments section, gushing about how adorable Lennon looked and his uncanny resemblance to Gross.
While one user commented saying Gross has the cutest kids, many more called the actor handsome. Other fans simply left heart and fire emojis in admiration of the picture.
Gross never forgets to use his platform in advocating for important social issues. 
Though only two, Lennon has made a name for himself as a food lover, and social media fans can't help but love the little boy for his large appetite.
Gross and his wife, Rebecca Jefferson, welcomed Lennon in July 2018, and ever since, the couple has constantly shown off the toddler. In addition to their son, Jefferson and Gross also share six-year-old daughter Berkeley whom they welcomed in 2014.
Though both Black, Gross and his wife have very different skin tones, with Rebecca being light-skinned and the actor being a lot darker.
As an infant, Berkeley seemed to have taken her mother's skin tone, and while the actor was happy to be a father, he hoped to have a child that would have his complexion too.
His dreams came true when Lennon was born. As a newborn, the little one had a cocoa brown complexion, and Gross was more than happy to see this.
A graduate of Howard University, Gross is what one would call a full-time creative. The award-winning actor doubles as a photographer and a model.
But while he enjoys the glitz and glamor of Hollywood, Gross never forgets to use his platform to advocate for important social issues — including the Black Lives Matter movement.
A successful actor, a loving father, an amazing husband, and a social advocate, Gross has proved himself to be one to always stay true to his cause. Little wonder fans love him!