Chernobyl Today — What Happened after Nuclear Disaster That Shook the World 35 Years Ago?
Chernobyl today is a relatively unsafe tourist destination, but three decades ago, it was arguably the most dangerous and radioactive place on the entire planet.
The tragic accident impacted the world in such a way that even today, 35 years after it all happened, nobody should live in the area, and we're still talking about it.
Scientists even pointed out that the disaster zone would not be habitable for about 20,000 years, so it is fair to say that the Chernobyl disaster underscores the effects of human error.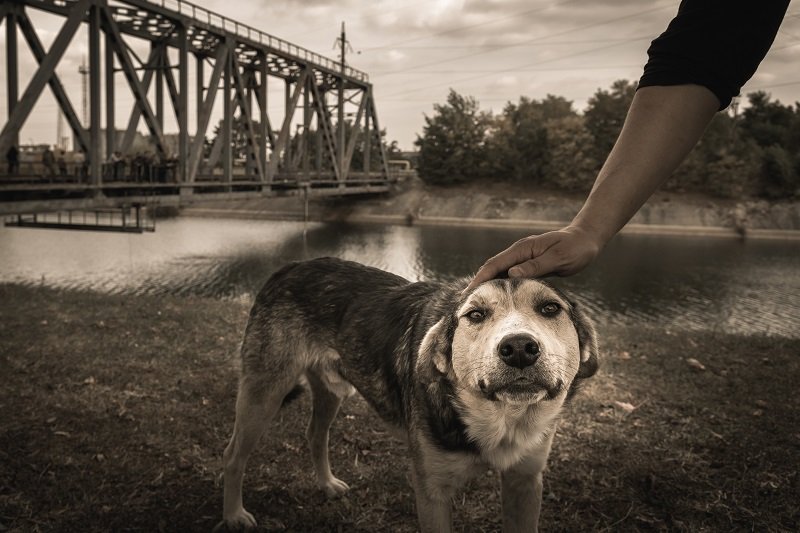 THE CHERNOBYL DISASTER
On April 25, 1986, the fourth reactor of the V.I. Lenin Nuclear Power Station (miles away from Pripyat, which is south of what is now Ukraine's border with Belarus) was scheduled for routine maintenance.
The plant's workers decided to test if the reactor could be cooled down even if the entire plant lost power. Unfortunately, they violated safety protocols, and power surged inside the plant.
Today is 35 years since the world's worst nuclear disaster at the #Chernobyl nuclear power plant.

The official death toll is 31.

But the disaster exposed over 8 million people to radiation. Groups estimate thousands more have died since from exposure — up to 100,000. pic.twitter.com/SeS8TlK3hA

— AJ+ (@ajplus) April 26, 2021
They tried to shut down the reactor, but it was too late as more explosions had already happened inside. The temperature inside the reactor core reached 4,650 °C, only 850 degrees away from matching the sun's surface.
With the explosion – equivalent to 66 tons of TNT – the roof of the reactor was utterly destroyed, exposing the nuclear core and sending radioactive material into the atmosphere.
35 years ago right now (1:23:45am local time, April 26), the badly-designed Chernobyl Unit 4 nuclear reactor in Pripyat, Ukraine, exploded and partially melted down during an unapproved, poorly-conceived safety experiment, releasing at least 378,000,000 curies of radionuclides. pic.twitter.com/OFvB2yeEyI

— Stephen Schwartz (@AtomicAnalyst) April 25, 2021
According to National Geographic, about 30% of Chernobyl's uranium (approximately 190 metric tons) went into the atmosphere, spreading the dangerous radiation to nearby cities and countries.
Even though the nuclear disaster was dangerous for everyone in the nuclear plant's surrounding areas, nobody was evacuated until about 36 hours after the explosion.
Monday is International Chernobyl Disaster Remembrance Day.

The women, men & children affected by radioactive contamination must never be forgotten. https://t.co/NgFHwSPHkY pic.twitter.com/SHZ3w2tLBS

— United Nations (@UN) April 26, 2021
Initially, and although the radiation had already reached Sweden, the Soviet Union denied any accident. They eventually reported the incident on April 28, evacuated over 330,000 people, and established a 19-mile-wide exclusion zone around the reactor.
The result of the tragic accident in Chernobyl is hard to calculate even today. Experts have reported that over 6,000 children and teenagers developed thyroid cancer due to prolonged exposure to radiation.
Since these animals live in a contaminated area, they have developed different conditions.
#Ukraine marks 35 years since #Chernobyl disaster. #AFP
📸 Genya Savilov
📸 Sergei SUPINSKYhttps://t.co/3i2F02QYQm pic.twitter.com/6DXPTpwcui

— AFP Photo (@AFPphoto) April 26, 2021
DAYS AFTER THE DISASTER
After the incident, the government created the "Liquidation of the Consequences of the Chernobyl Accident" to clean things up. Given the extent of the contamination, workers had to cut down trees and even bury the top layer of the ground.
They also built a sort of sarcophagus that keeps the remains of the reactor relatively safe. Nowadays, about 7,000 people live and work around the area, now known as a ghost town.
Wild horses flourish in #Chernobyl 35 years after explosion. #AFPhttps://t.co/pQ4fK5z0Bw pic.twitter.com/N8oPe9k0Wi

— AFP Photo (@AFPphoto) April 26, 2021
In the three decades following the accident, the population of large mammals, including bisons, boars, wolves, raccoon dogs, and foxes, has increased.
The wildlife in the area started thriving after people left, which proves that animals can live at peace without humans hunting them or ruining their habitat. However, it's not all good news.
Since these animals live in a contaminated area, they have developed different conditions, like cataracts and partial albinism. More severe mutations are not common as they only happened shortly after the accident.
Ukraine is eyeing UNESCO status its Chernobyl wasteland. See inside the mothballed nuclear power station surrounded by wasteland, rubble and abandoned buildings: https://t.co/hSib7DOcIs 📷 Gleb Garanich pic.twitter.com/6bS9xhGsuS

— Reuters Pictures (@reuterspictures) April 22, 2021
CHERNOBYL TODAY
As years went by, Chernobyl became a rare tourist destination. Ukraine's deputy environment minister Bohdan Borukhovskyi wants the narrative to change from a zone of exclusion to "a zone of development and revival." He added:
"This is an area of ​​meditation and reflection, an area where you can see the impact of human error, but you can also see the human heroism that corrects it."
Borukhovskyi added that they are working hard to build paths through Pripyat so that visitors can navigate it easier. They are also planning to dismantle all four reactors by 2064 and hope that Chernobyl will be named a UNESCO World Heritage site.
Now, the damaged reactor in the plant is still very radioactive. Since the initial sarcophagus had significantly deteriorated by 1996, another shelter was built and placed in position in 2019.
ⓘ The information in this article is not intended or implied to be a substitute for professional medical advice, diagnosis or treatment. All content, including text, and images contained on, or available through this NEWS.AMOMAMA.COM is for general information purposes only. NEWS.AMOMAMA.COM does not take responsibility for any action taken as a result of reading this article. Before undertaking any course of treatment please consult with your healthcare provider.