Simone Biles Flaunts Her Toned Abs in a Striped Bikini by the Pool in Her Houston Home
Renowned Olympic gymnast Simone Biles sizzled in a recent photo that showed her wearing a bikini and flaunting her jaw-dropping abs. Check out her gorgeous snap.
Olympian Simone Biles' incredible flexibility isn't the only thing she is famous for. Her exceptionally toned abs have also drawn much admiration. Recently, she gave fans another glimpse of her asset. 
Her Instagram Story photo shows Biles relaxing at her Houston home and making her stunning pool her backdrop. The 24-year-old gymnast showed off her new bob haircut.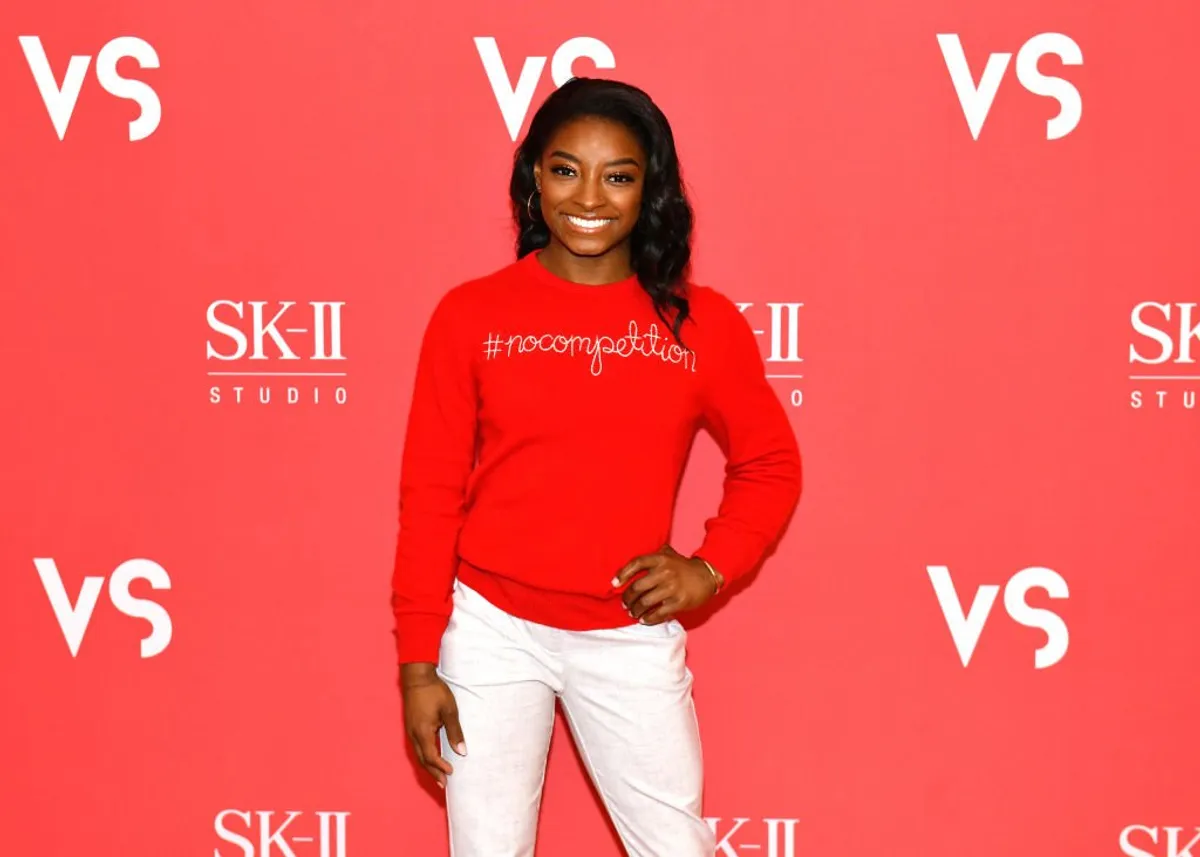 The gymnast's photo was taken during a small pool party she hosted at her sprawling Houston home over the weekend after spending a few hours working out at the gym.
Biles angled the camera above her, revealing her fashionable swimsuit and her silver accessories. She wore stunning striped swimwear with a stylish cut down the middle, revealing her taut abs. 
The four-time gold medalist pulled a serious expression with her stylish brown sunglasses while posing for the camera. The sun's glow highlighted the tips of her haircut.
Biles' love for form-flattering swimsuits is evident in her social media posts. During her recent romantic getaway with her boyfriend, Jonathan Owens, she wore a blue-and-white bikini that highlighted her trimmed figure.
She and the NFL star made their relationship Instagram official in August 2020. Their relationship has been seamless, with Biles saying they understand each other because they are both athletes.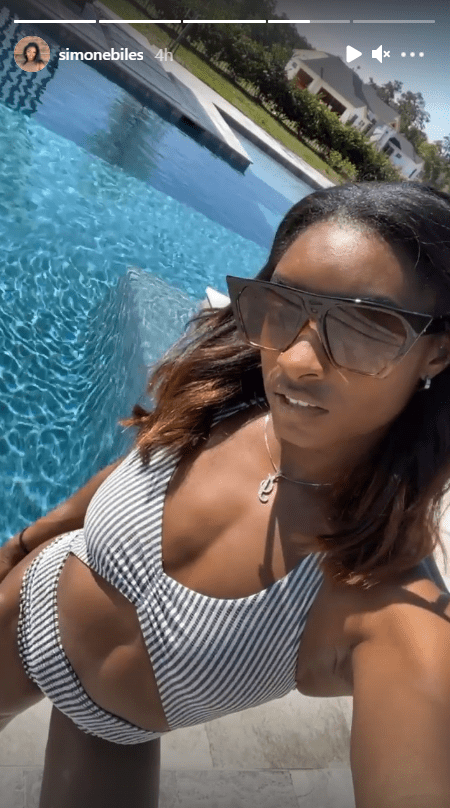 While her romance with Owens heated up, Biles also kicked her gymnastics training into high gear as she and her teammates prepare for the 2021 Tokyo Olympics. 
Aside from training for six to seven hours a day, Biles is also mindful about her diet. However, she does not deprive herself of food she wants. She said:
"I eat what I feel good with and try not to overeat or stuff myself because I'm always at the gym."
As the highly anticipated Olympics draws near, Biles announced she parted ways with Nike and signed into a new partnership with Gap-owned activewear brand Athleta.
She reportedly decided to collaborate with Athleta, which officially announced their partnership on April 24, because she feels that the brand is more aligned with her values. 
Rooted in its commitment to supporting women and girls in sports, the brand plans to collaborate with Biles in creating an exclusive range of clothing for young athletes. 
Biles is the latest athlete to join the brand, following track and field sprinter Allyson Felix, who is the most decorated woman in US track history with six gold medals and one silver.