Kate Middleton Plays Golf with Prince William in a New Video Posted on Their Instagram
The Duke and Duchess of Cambridge, Prince William, and Kate Middleton had a fun-filled day during a charity visit in Durham, and the pair tried their hands at new skills.
Kate Middleton is letting royal fans know she doesn't mind trying new things, and in new images up on Kensington Royal's official Instagram page, the Duchess of Cambridge showed off her sporty skills. 
Middleton and her spouse, Prince Williams, went on avast to the Cheesy Waffles Project at Durham, where they lent a helping hand to the organization centered on aid for children and young adults.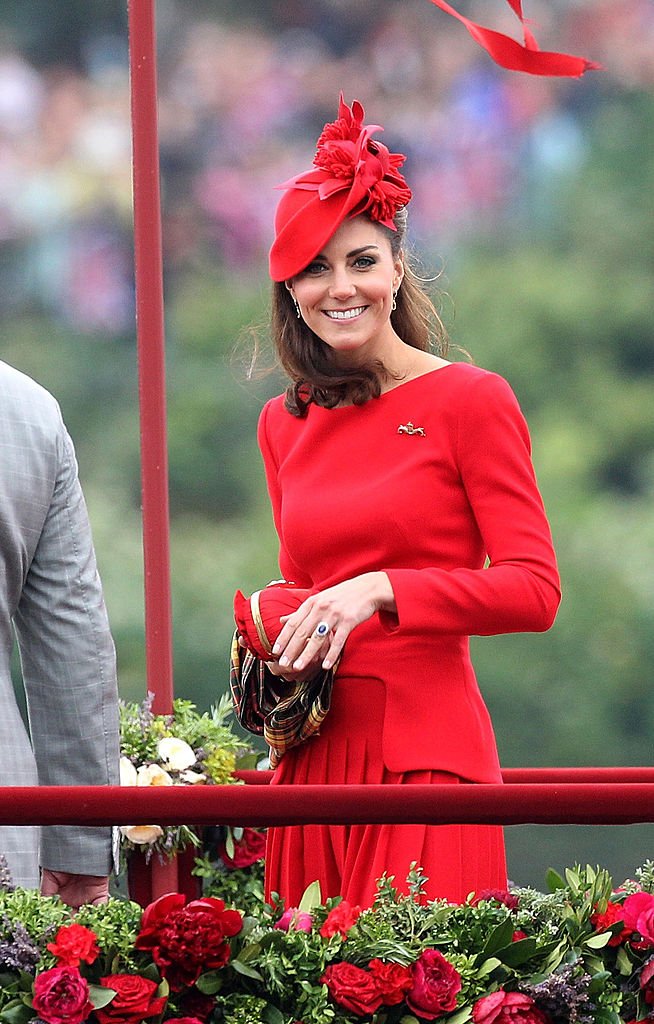 The jolly photos and clip posted on Instagram showed Middleton and her husband rocking casual looks. The pair were filmed in an open field with the Cheesy Waffle project kids.
The royals each had a golf stick in their hands as they worked on their swinging stocks. Middleton and her spouse looked excited as they took lessons from the kids. The caption read:
"Thank you to the Cheesy Waffles Project for the golf lessons. Think we might need to come back here for more…"
The Cheesy Waffles Project is geared towards providing skills for people between the ages of 7 to 35 regarding living an independent life. The organization gets its funds from The Key.
The Key is one of the 26 charity initiatives that Middleton and her husband took under their wing to benefit from donations made to the Royal Wedding Charitable Gift Fund. 
She and her spouse could not help but be impressed by the level of technology that had been adopted at Manor farm. 
The visit to the Cheesy Waffles Project is one of the recent stops the royal couple made at Durham. They earlier took a trip down to Manor farm, a fifth-generation family-owned farm. 
Middleton opted for a dark-wash pair of jeans as she donned a bomber jacket over her knitted sweatshirt. The 39-year-old kept the cold at bay with a pair of brown Penelope Chivers knee-length boots. 
Prince William sported a dark green puffer jacket, dark blue jean trousers, and brown shoes. Manor farm received donations from the Cambridge's Royal Wedding Charitable Fund in 2011. 
The 38-year-old and his long-time wife went on a tour through the farm and made sure to get their fill of different farm activities. The pair also commended workers on the farm.
At a point, an excited Prince Williams made it known he would not pass on a chance to ride a tractor. He got on the driver's seat and maneuvered the GPS-controlled tractor.
Middleton did well too when she took over the tractor ride. She and her spouse could not help but be impressed by the level of technology that had been adopted at Manor farm.