Snoop Dogg's Daughter Cori & Newborn Granddaughter Bear a Striking Resemblance in Adorable New Photos
Snoop Dogg, a typical grandfather in that he lets his grandchildren get away with everything, recently welcomed a new granddaughter into the world that he can spoil rotten as well.  
In a recent Instagram story shared by rapper Snoop Dogg's wife Shante Monique Broadus, she showed off their daughter Cori and her newborn granddaughter. The two bore a striking resemblance. 
In part of the Instagram story, Cori holds her niece, looking at her with deep love in her eyes. Even at such a short time on earth, one can tell that they are related.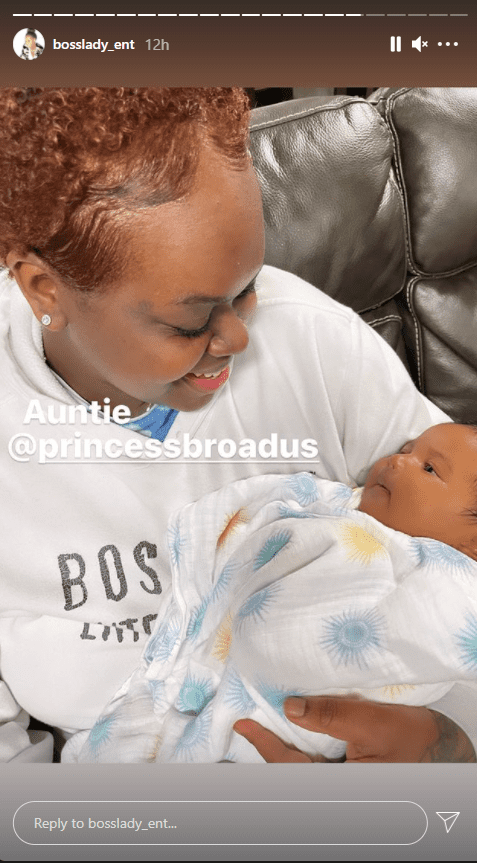 THE CUTEST NEWBORN
The newborn looked absolutely adorable in the story, looking confused in parts and smiling gleefully in others, her dark eyes sparkling at the new world she was experiencing. Words pasted on the story read: 
"Aunty@princessbroadus"
The little girl lay in her cot, looking amazed at the world around her and moving her arms around. Her cot's blanket was multi-colored, sporting cute animal and tree prints.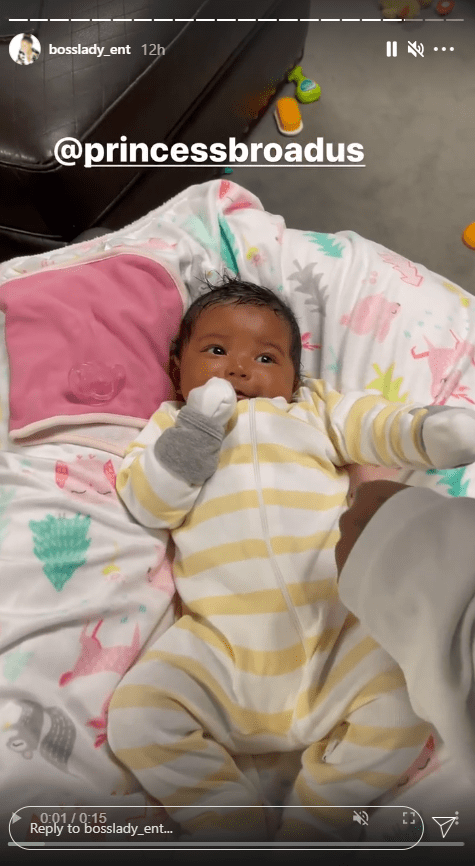 AS SNUG AS A RUG
She looked incredibly comfortable and snug in her full-body pajamas, complete with the grey and white soft gloves. She was wrapped in a blanket while her aunt held her looking even comfier than before. 
Snoop lost a grandchild, Kai Love, only ten days after he was born.
Her pajamas were striped yellow and white, adding to the colorful element of the story. One could tell the little one was just a newborn by the barely-there dark hair growing out of her head.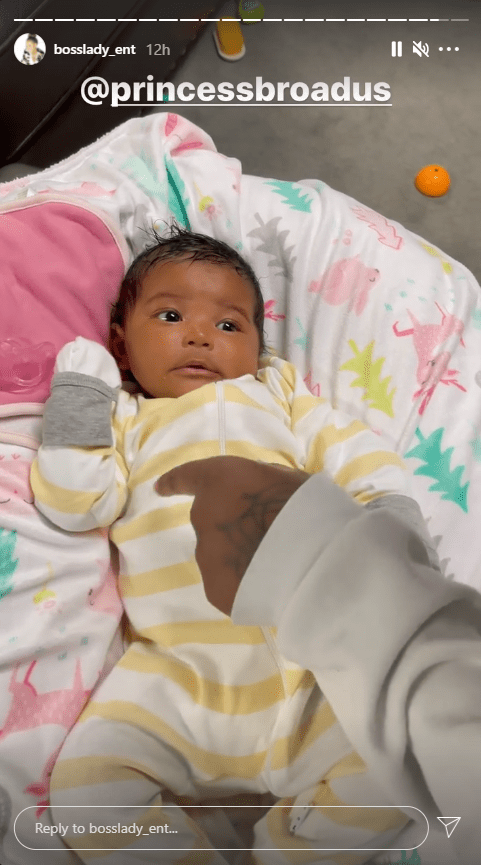 WELCOME TO THE WORLD 
Recently, Snoop's wife took to Instagram again in honor of the newborn, sharing another adorable shot of her. Taking to the picture, she wrote a heartfelt caption: 
"My 6th GrandBaby Girl #ChateauBroaudus 😍😍 I Love You Baby Girl Can't Wait To Hold You In My Arms 😍😍 #MamaTae."
Fans and followers absolutely adored the post, commenting on how cute the newborn was and congratulating her grandma. The Instagram share took in around 69,000 likes in total. 
TO INFINITY AND BEYOND
Recently, Snoop decided to give another grandchild of his, Cordoba, a special surprise for her 2nd birthday.  The rapper chose to dress up as Buzz Lightyear, a character from the Disney movie "Toy Story."
Followers and fans absolutely loved the post, complimenting the music artist on what a great and fun grandfather he is. The post has, so far, received over 1 million likes. 
While it is obvious from this birthday surprise that Snoop is definitely a fun grandfather, he also predicted when his first grandchild Zion was born, that he would also let his grandchildren get away with anything. 
Unfortunately, his history with his grandchildren is not all cute photos. In 2019, Snoop lost a grandchild, Kai Love, only ten days after he was born. He died in his father and Snoop's oldest son Corde's arms.