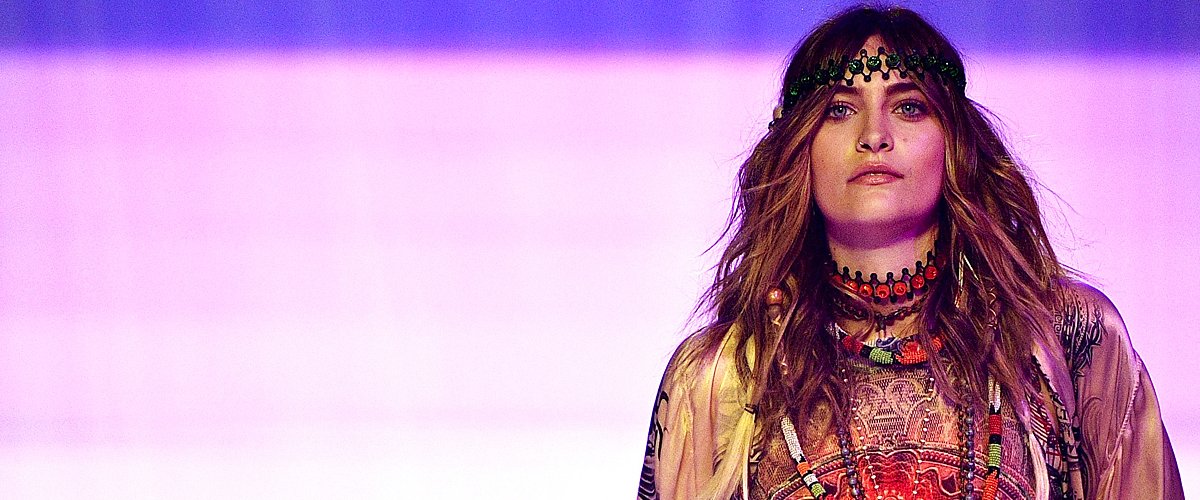 Getty Images
Paris Jackson's Sexuality and Love Life — Coming Out at 14 and Crushing on Girls at 8
Although Paris Jackson likes to keep most details of her private life away from the spotlight, she's been very open about her sexuality, including her relationship with model Cara Delevingne.
Michael Jackson's only daughter has attracted attention ever since her famous father passed away in June 2009. Eleven years after Michael's death, Paris launched a Facebook Watch series called "Unfiltered."
In it, she admitted his death impacted her so much that she became addicted to food, used to harm herself, and even tried to take her own life. While Paris still has "a lot of insecurities," she's much better nowadays.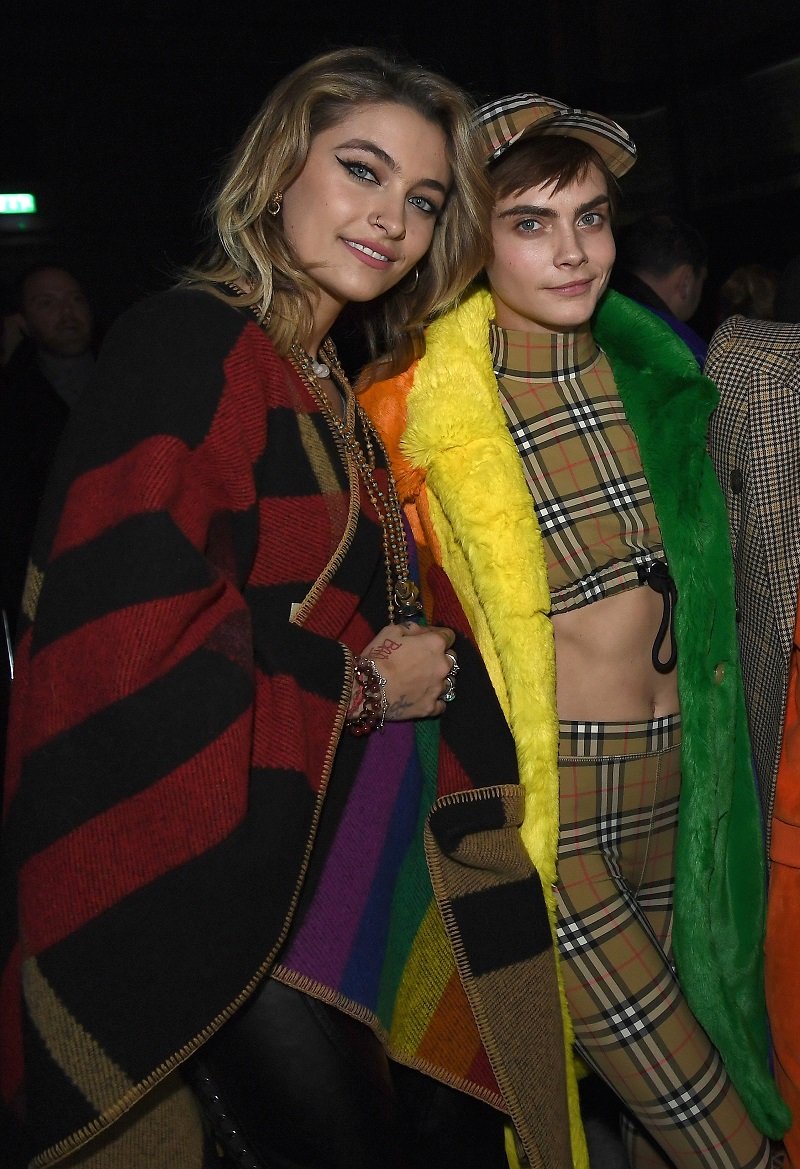 Paris Jackson and Cara Delevingne on February 17, 2018 in London, England | Photo: Getty Images
NO LABELS FOR PARIS
The 23-year-old model has also been candid about her sexual preferences and how supportive her dad was when, at eight years old, she fell in love with a woman she saw in a magazine.
Paris pointed out that instead of yelling at her like "most homophobic parents" would, Michael just teased her, saying that she had found a girlfriend. One thing is clear: it's not about labels.
In 2018, one of her Instagram followers asked if she was bisexual. The musician admitted that she didn't need labels, but since "bisexual" is what people call it, "I guess so."
Shortly after, several news outlets started reporting that Paris had revealed her sexual preferences on social media. But she shared a Story on Instagram clarifying that she actually came out at 14.
Paris Jackson's not lesbian or bisexual. She just loves people for people and doesn't label herself. She also said she's been photographed kissing girls in public and has been a part of the LGBTQ+ community for years, so her coming-out story was not news.
Reports about Paris dating three women at the same time hit the internet.
PARIS JACKSON'S DATING LIFE
One of Paris' first public boyfriends was soccer player Chester Castellaw. They made their relationship Facebook official in March 2015, when she was 17 and he was 18.
According to the Washington Post, Castellaw was Paris' first true love, she was "very serious" with him, and he was not only her boyfriend but her best friend.
At the time of their relationship, Paris was under the co-guardianship of grandmother Katherine Jackson and uncle TJ Jackson. TJ admitted that he was okay with Paris and Castellaw's romance as he treated her well, and she was happy.
Their relationship didn't stand the test of time as they parted ways at the start of 2016. That April, Paris began dating Michael Snoddy, but by February 2017, they were no longer together.
Paris Jackson's most recent boyfriend was musician Gabriel Glenn, who she once labeled as her music "muse." She admitted she'd been writing songs since she was 13 years old but only started sharing and recording them after meeting Glenn.
In mid-2020, after dating for two years, performing together as the band The Soundflowers, and creating the previously mentioned Facebook Watch series "Unfiltered," Glenn and Paris called it quits.
PARIS AND CARA DELEVINGNE
Paris Jackson and Cara Delevingne made headlines in March 2018 after being spotted kissing in public while having dinner with Macaulay Culkin, Paris' godfather and longtime friend.
Later that year, reports about Paris dating three women simultaneously (Delevingne, Ashley Benson, and Caroline D'Amore) hit the internet, but Michael Jackson's daughter denied it.
Paris pointed out that she had never met Benson, that D'Amore was not only straight but also married and raising Paris' godchild, and that she and Delevingne were never "officially exclusive."
In April 2021, Delevingne and Paris Jackson sparked dating rumors again after attending an Oscars afterparty together and getting matching red ink rose tattoos. They have not addressed these new rumors yet.
If you or someone you know is considering suicide, please contact the National Suicide Prevention Lifeline at 1-800-273-TALK (8255), text "help" to the Crisis Text Line at 741-741, or go to suicidepreventionlifeline.org.
Please fill in your e-mail so we can share with you our top stories!