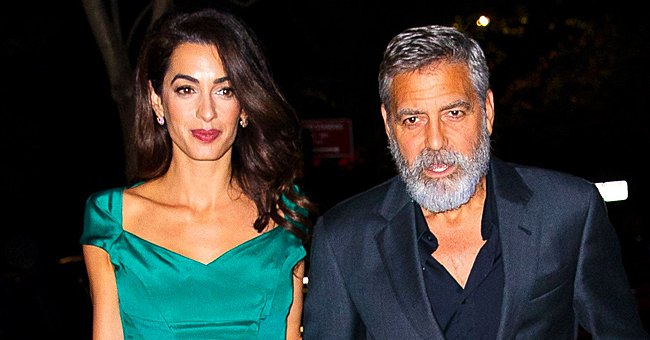 Getty Images
Us Weekly: George Clooney Feels Happy and Blessed to Be With Wife Amal and Their Kids
George Clooney is happy and feels blessed to be with his wife Amal and their children, according to an Us Weekly source.
Us Weekly reported this week that George Clooney and his wife Amal have a strong marriage and he feels blessed to be with his wife and their two children, three-year-old twins, Ella and Alexander.
The couple was married in 2014. Clooney had doubted that he would meet his soulmate, but the international human rights lawyer really swept him off his feet when they first met.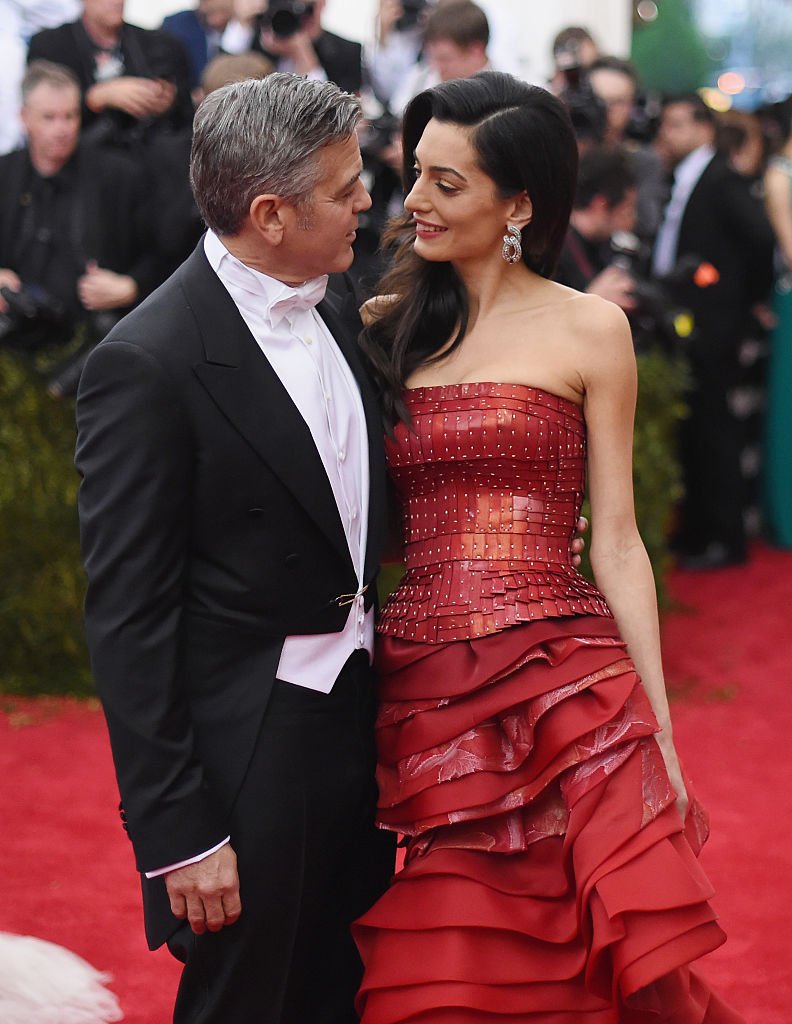 Amal and George Clooney pictured the "China: Through The Looking Glass" Costume Institute Benefit Gala, 2015, New York City. | Photo: Getty Images
Although fans of the silver fox might think it was Amal who got the prize, according to Us Weekly, Clooney felt he was the real winner when he tied the knot to Amal as he regularly tells people he won the jackpot with her.
The source revealed that the couple is "very solid" at the moment because the family was able to reconnect during the pandemic and spend quality time together at home in Los Angeles.
Of course, all relationships need work, and the Clooneys are no different. The US weekly source shared that the pair have had their fair share of challenges, but they have put the work in to make it work.
There has been a lot of patience, compromising, and setting boundaries to work through the challenges and rough patches they have faced in their marriage. However, Clooney says they have never had a fight.
Clooney admitted that rewatching the show with his wife had been disastrous to their marriage.
During an interview with Hoda Kotb for "Today," Clooney revealed that they have never had a fight during their seven years of being together and have never spent more than three or four days apart.
His two children also mean the world to him. Clooney explained to Kotb that after having kids, he realized how empty his life was before them. He had felt that his success was enough, but he realized it was not after the twins were born.
Clooney revealed that his children had learned some naughty behaviors from him. The "E.R." alum shared that he taught his children an interesting prank that involves their diapers and Nutella so that they can trick Amal.
All of the children's bad habits and behavior, Clooney credits to himself as he explained that the twins do not need discipline, but if they are left with him for an extended period of time, they learn some horrific things.
Talking of bad behavior, during a virtual reunion with the "E.R." cast, Clooney admitted that rewatching the show with his wife had been disastrous to their marriage as he had forgotten all of the questionable things his character, Dr. Ross, had done.
Clooney is well known for his role as Dr. Ross in the medical drama, "E.R.," which first aired 11 years ago. His most recent role will be in "'Ticket to Paradise" alongside Julia Roberts and Kaitlyn Dever.
Please fill in your e-mail so we can share with you our top stories!