Prince William Kept Mom Princess Diana Close during Anniversary Photos by Wearing His Omega Watch
Prince Willam kept his late mother, Princess Diana, close, in photos shared on Instagram, ahead of the Cambridges' 10th wedding anniversary this week.
On April 29, 2021, Prince William and Kate Middleton celebrated their 10th wedding anniversary. The couple marked the occasion with gorgeous photos of themselves in coordinating outfits. 
In the photos, Middleton looked radiant in a light blue floral blouse on top of a playful white and blue floral skirt. Her light blue shades complemented Prince William, who opted for darker shades of blue.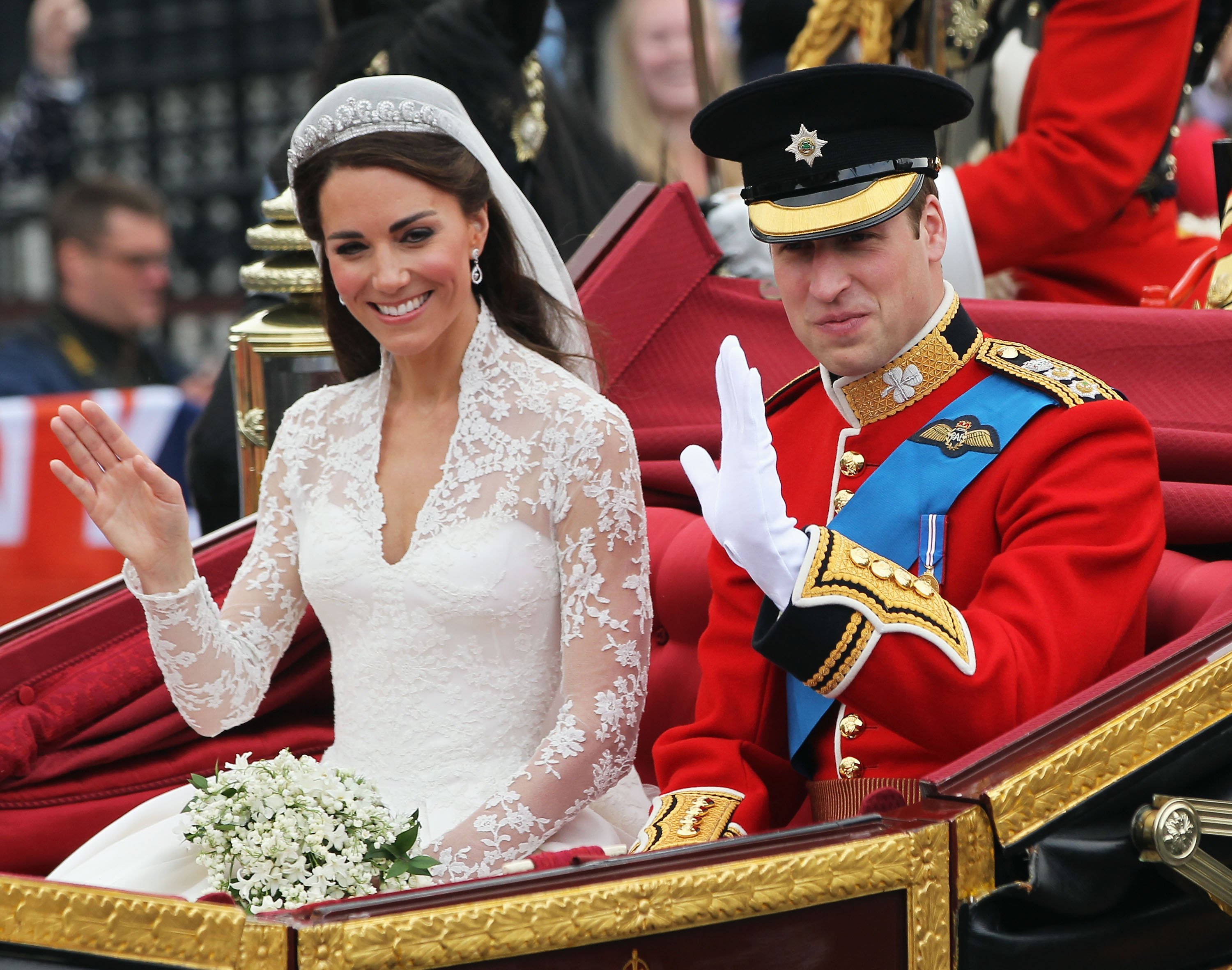 The couple paired their looks with their most important and cherished accessories. Middleton wore her sapphire and diamond engagement ring, while Prince William's accessory paid a touching tribute to his late mother. 
His mid-size OMEGA Seamaster Quartz watch is believed to be a gift from Princess Diana. She gave it to him just before she passed away in 1997, and he has worn it almost every day since. 
Despite William having access to other luxury watches in the royal family's jewelry collection and being able to afford a new one, the Prince chose to wear this watch to honor his mother.
The watch is stainless stain and features a blue dial. The dial is covered in sapphire diamonds. It is scratch-resistant and valued at around  £3,000, which is definitely pricey for a watch. 
It belonged to Princess Diana and was her engagement ring that Prince Charles used to propose.
Prince William wore the sentimental piece to his 2011 wedding at Westminster Abbey, so it is only fitting that he wears it 10 years later for his and Middleton's anniversary. 
His watch matches well with his wife's classic Cartier Ballon Bleu watch. Her watch also features sapphire as it has a sapphire crystal bracelet. The watch matches her engagement ring, which also holds meaning for the royal couple. 
The ring is stainless steel and made with a sapphire diamond that is surrounded by smaller diamonds. The ring is valued at over $400,000. Although it carries a hefty price tag, the meaning behind the ring is more important. 
It belonged to Princess Diana and was her engagement ring that Prince Charles used to propose. She had apparently chosen the ring herself as it reminded her of her mother's engagement ring and matched her eyes. 
Prince William proposed to Middleton with his late mother's ring so that she could be part of their wedding day. The style quickly became sought after once Middleton debuted in their engagement photos in 2011. 
Middleton actually had to get the ring resized as it was a little too big. The Jeweler G. Collins and Sons added small platinum beads to reduce the diameter so they would not need to cut and solder the precious ring.