Kate Middleton Dons a Blue Sheer-Sleeved Dress to Mark 10th Anniversary with Prince William
Prince William and Kate Middleton are celebrating their 10th anniversary and shared gorgeous photos on Instagram to mark the occasion. 
On April 29, 2021, Prince William and Kate Middleton, the Duke and Duchess of Cambridge, celebrated their 10th wedding anniversary. The couple shared a few gorgeous photos on Instagram to mark the occasion. 
The portraits were taken by the celebrity photographer Chris Floyd. The Cambridges posed outside their home at Kensington Palace. They wore coordinated outfits in shades of blue.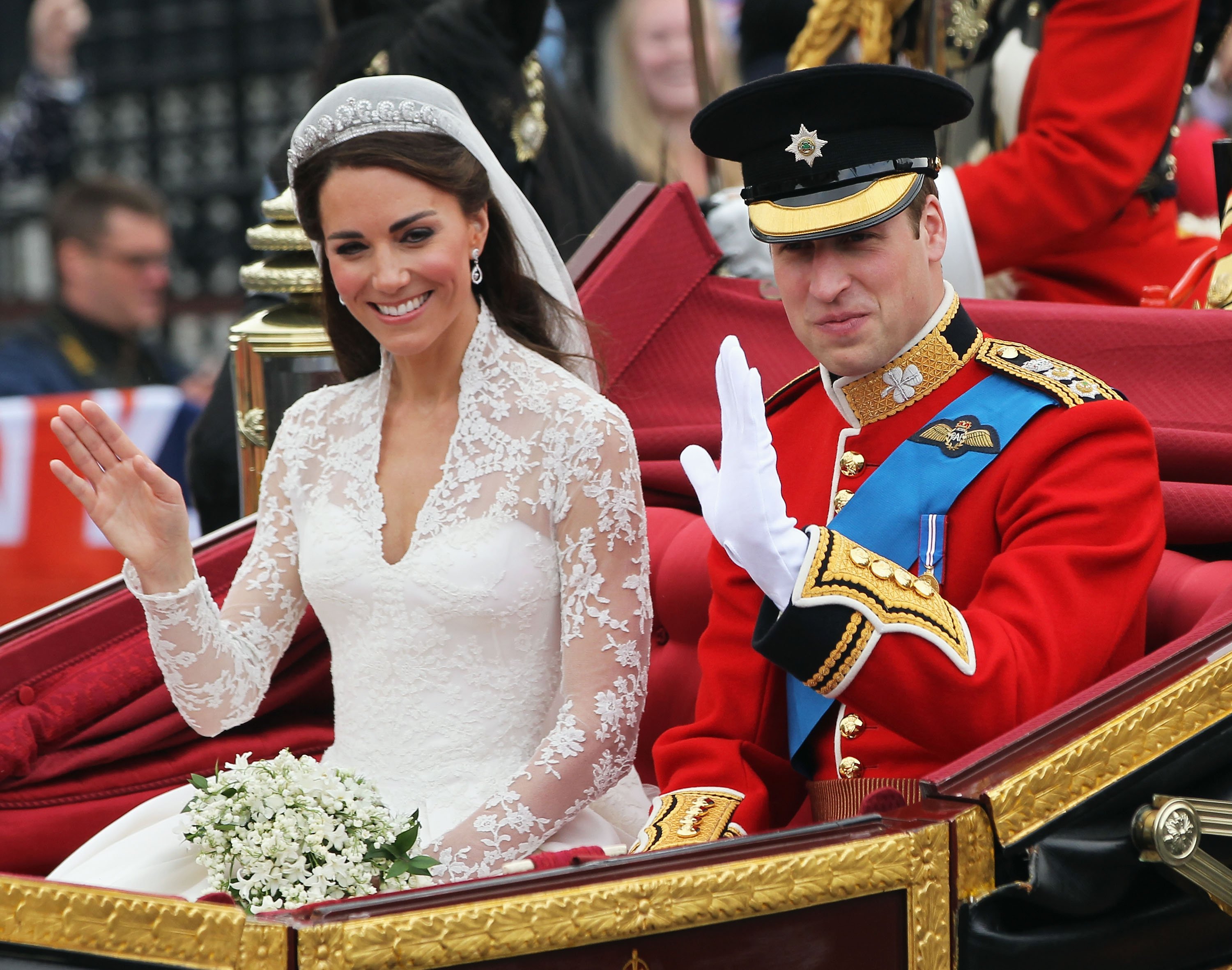 Middleton wore a gorgeous flowy sheer-sleeved light blue wrap blouse on top of a floral white and blue skirt. Her outfit complemented Prince William's blue sweater and dark blue pants. 
In one photo, the Cambridges leaned into each other while they smiled towards the camera. In another, they were posed together on a tree branch while Wiliam looked loving at his beautiful wife. 
The photos were taken ahead of their wedding anniversary. Many fans of the royal family commented on the photo, and shared compliments for the couple, and congratulated them on their marriage milestone. 
Others remarked that it was unbelievable to think that 10 years ago, Middleton had walked down the aisle of Westminster Abbey to wed her beloved Prince. The couple was engaged a few months before their wedding in October 2010. 
Middleton's stunning 12-carat oval blue sapphire engagement ring could be seen in the photo. The ring belonged to Prince William's mother, Princess Diana. He had given her the ring so his late mother could be a part of their big day. 
The pair looked great in their monochrome blue looks. The Cambridges have chosen to wear blue throughout the last year. Apparently, a nod to the healthcare and frontline works as blue is the color of the NHS uniform.