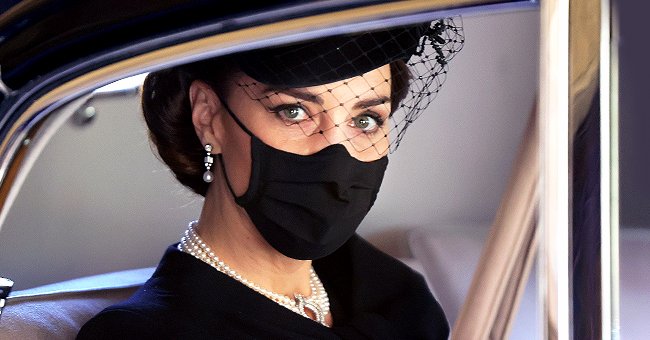 Getty Images
Kate Middleton Embodies the Coming of Age of a Future Queen, Claims Vogue Editor-in-Chief
Vogue Editor-in-Chief claims Kate Middleton embodies the coming of age of a future Queen in a new article published by The Daily Mail.
Alexandra Shulman reflected on a new photo of the Duchess of Cambridge, Kate Middleton. The Editor-in-Chief of Vogue stated that the image captures the coming of age of the future Queen of England.
Photos capture a moment in time and portray much more than words ever could. Photos can be powerful and move the viewer, as well as embody the spirit of a person. Shulman discussed one such photo in an article published by The Daily Mail.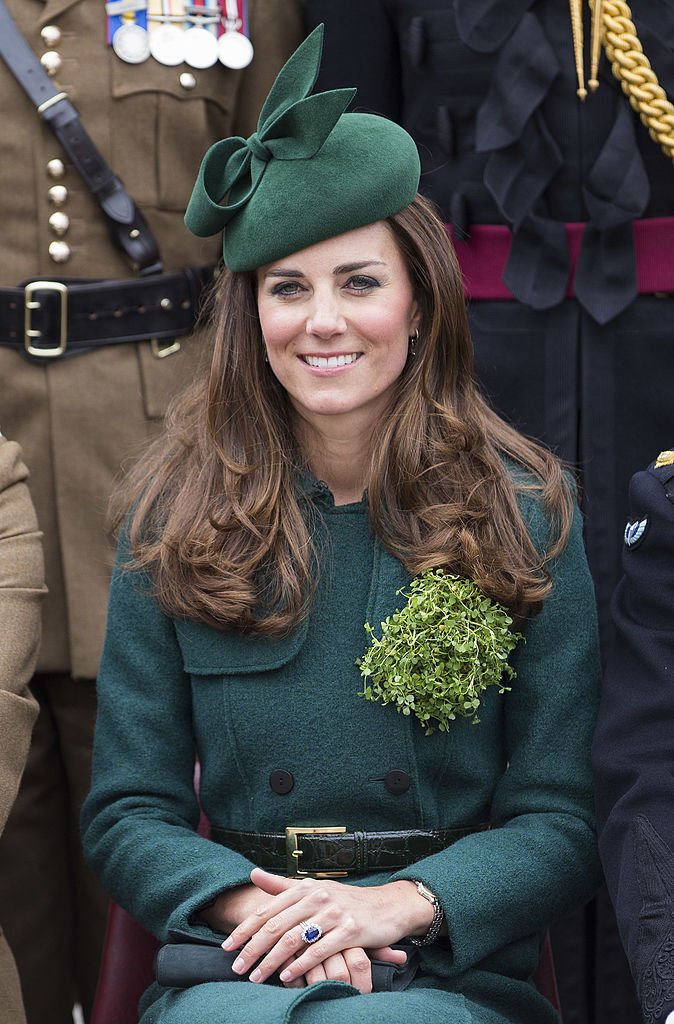 Kate Middleton pictured at the St Patrick's Day parade at Mons Barracks, 2014, Aldershot, England. | Photo: Getty Images
The photo in question is a poignant photograph taken by Chris Jackson of Middleton on her way to Prince Philip's funeral. Besides capturing her effortless beauty, Shulman explains he captured a different side of Middleton.
The image captures the future. Shulam wrote that behind Middleton's gorgeous hazel eyes, her subtle brown eye shadow and liner, and her black face mask, Jackson captured the future Queen:
"The coming of age of our future Queen. A glimpse of what is ahead for us as a nation. We see a woman confidently in possession of a unique space and destiny."
The moving photo is unusual for Middleton, as usually, photos of her are happy and with her children. On advice from Prince Philip, she does not make eye contact, so the viewer is more interested in what she is doing than what she looks like.
Middleton will have to step up as Queen when her husband, Prince William, becomes King. He is currently second in line to the throne behind his father, Prince Charles.
Middleton does not seek revenge or hold judgment, which was apparent during Prince Philips's funeral.
Middleton has graciously carried out her responsibilities as a senior working member of the royal family. Recently William and Middleton stepped out to visit 282 (East Ham) Squadron, Air Training Corps, following Prince Philip's funeral.
Royal expert Phil Dampier said that Middleton has really matured as she realizes she and William will have more responsibilities in the coming years as he explained:
"Kate realises that the Queen needs her and William more than ever and she will do all she can to support her."
Middleton does not seek revenge or hold judgment, which was apparent during Prince Philips's funeral. She helped Prince William and Prince Harry talk after the ceremony and was a part of peace talks with their father.
Shulman stated that her grace and seriousness were captured well in the photo. However, her grace has always been an important part of her character, as the editor had noticed it when they first met.
Shulman met Middleton when she posed for the 100th issue of Vogue Magazine. She shared Middleton wants to be seen for more than what she wears, which is shown through her clothing choices, both for the shoot and her public outfits.
Middleton chose to wear a brown coat, white button-up shirt, and a black hat which showed her real self. Her style choices are deliberate, such as choosing to wear the Queen's jewelry at her last public engagement to honor the monarch.
Please fill in your e-mail so we can share with you our top stories!