Fantasia and Spouse Kendall Cradle Her Growing Baby Bump With Headphones on It in a New Photo
Fantasia has come a long way when it comes to conceiving and giving birth, but the songstress has finally settled, taking some peaceful time and spending it with her still growing infant. 
Recently, doting mother and "American Idol" alum Fantasia Barrino took to Instagram to share an adorable snapshot. Heavily pregnant, she and her spouse Kendall Taylor cradled her baby bump with headphones on. 
In the snapshot, both mommy and daddy's hands affectionately hold her belly. Taylor appears to be on top looking down, while Barrino appears to be lying down.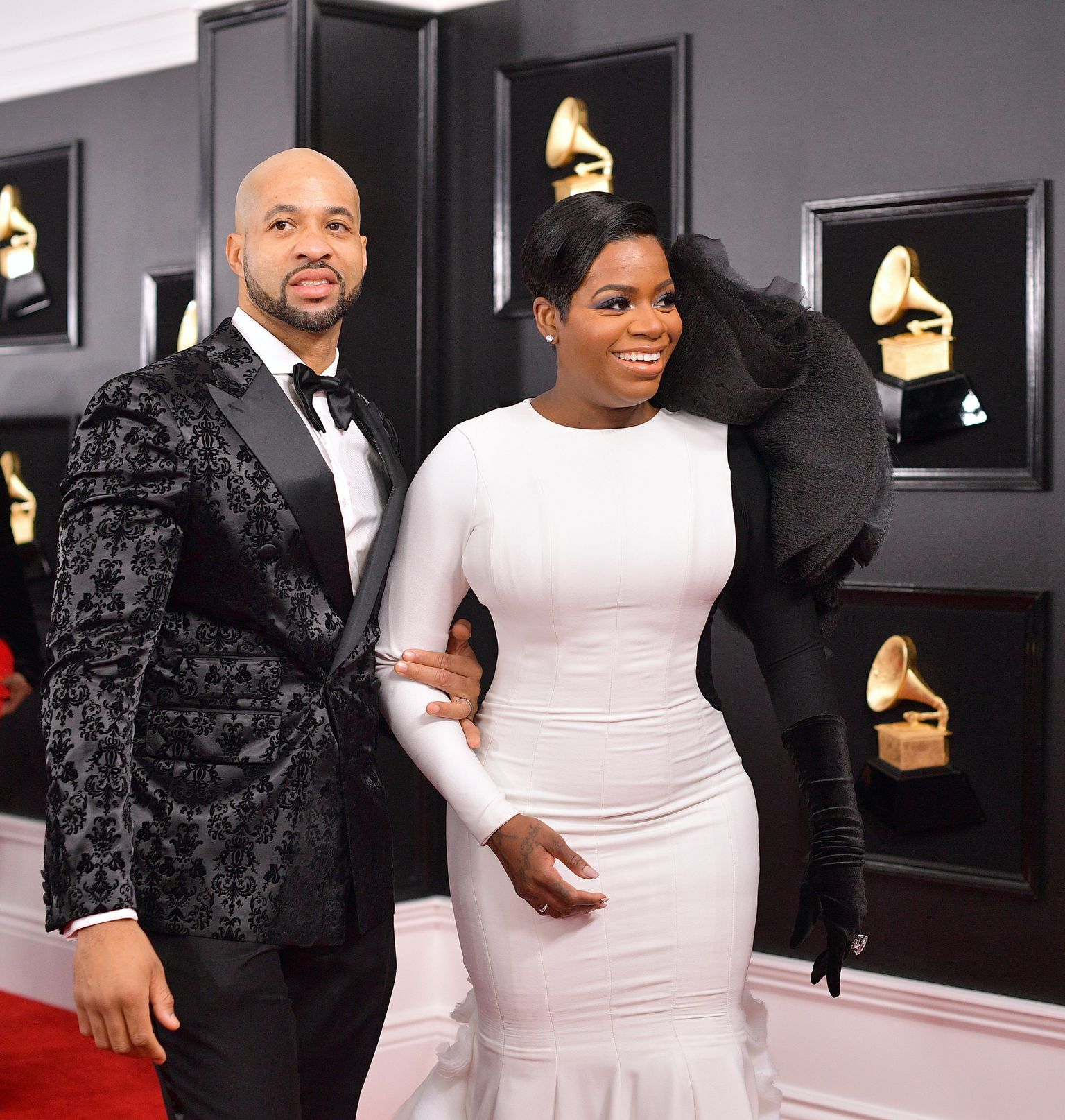 TUCKED IN AND SNUG
The two seemed incredibly calm and peaceful together, with the headphones tucked beside them and a sense of tranquil love exuding from the shot. Taking to the caption, Barrino wrote: 
"Tucked in Bed with both my babies. 😴#TaylorGang."
Bonding with their unborn baby, they lovingly placed their fully tattooed hands and arms around Barrino's ever-growing belly. The singer wore a gorgeous white ring and flaunted well-done fingernails. 
IS SHE ABOUT TO POP? 
Many in the comment section were in agreement that they already thought she had given birth. One fan stated that it had been an incredibly long pregnancy. 
There were some bumps in the road when it came to this pregnancy.
Others complimented the cute couple and their little one, expressing how cute and comfortable they all looked together. The post received a loving amount of just under 74,000 likes in total. 
GROWING BABY BUMPS
Barrino appears to love speaking about her pregnancy, and at times, especially about her baby bump. Earlier on, she predicted that she would have quite a large pregnancy belly. 
At the time, she posted an Instagram picture of herself and her baby bump in its early days. She said in the caption that her stomach would most likely grow quite large if that was how big it was already. 
EARLY CONTRACTIONS
There were some bumps in the road when it came to this pregnancy. She once had to be taken to the hospital for early contractions, but luckily, everything turned out all right with Barrino writing to her fans: 
"We want to thank each and every person who called, texted and all those warriors who prayed for me and our family during this time."
She continued, expressing that she and her husband were incredibly grateful to be going home. The Instagram post has so far hit just over 246,00 likes in total. 
In the past, Barrino had some real struggles with fertility issues. However, once the couple decided to give the situation to God, Barrino did eventually fall pregnant. 
This is the first child conceived by the singer and her current husband. She has two other children while Taylor has an older son who has children.