Kathie Lee Gifford Receives Her Own Star on the Hollywood Walk of Fame – See Her Message on Instagram
Kathie Lee Gifford received her own star on the Hollywood Walk of Fame. She shared a mini version of the plaque on her Instagram. 
Kathie Lee Gifford, a former host on "Today," received her own star on the Hollywood Walk of Fame this week. She shared the news and a photo of the plaque on Instagram.
In the photo, Gifford is holding a plaque that features a mini version of her star.  She shared the details of the live stream so her adoring fans could watch the ceremony from the comforts of their own home.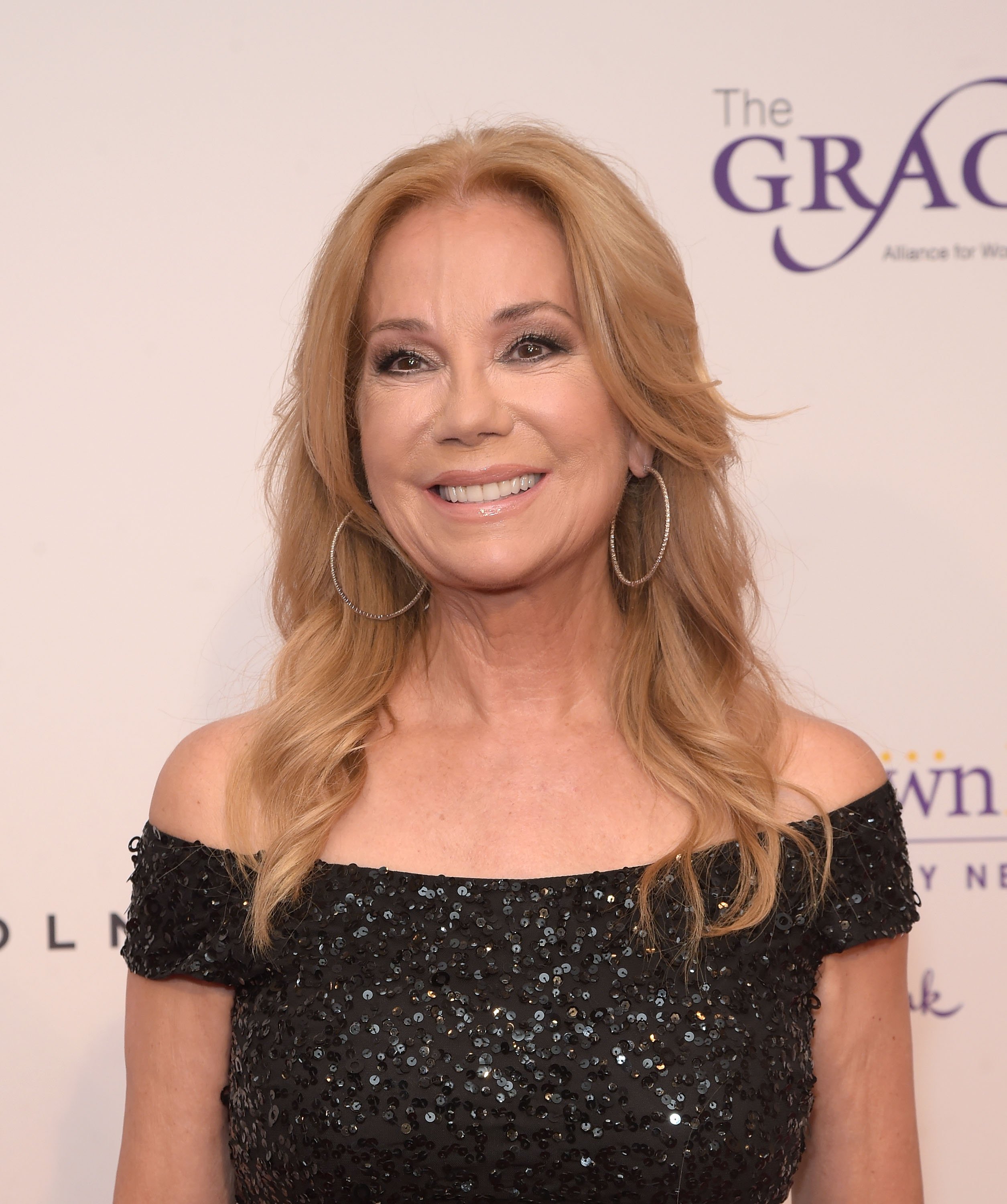 Gifford looked glamourous in the photo as she holds her award. She opted for dark eyeliner and a nude lip. For the photo, she wore a white off-the-shoulder blouse and a beige animal print skirt. 
Many of her fans and famous friends took to the comment section to congratulate her on the achievement. In the caption, Gifford wrote she was looking forward to the award, and she wrote:
"Thank you for this wonderful honor!"
In 2019, the Hollywood Chamber of Commerce's Walk of Fame Selection Committee announced that Gifford and other artists would be honorees for 2020. They went through hundreds of nominations and released the results in June 2019.
Other stars who made the 2020 list include Chris Hemsworth, Octavia Spencer, Milo Ventimiglia, Julia Roberts, Christina Applegate, Andy Cohen, and Terry Chews. 
Before her decade-long co-host gig with Kotb, Gifford co-hosted with Regis Philbin.
Gifford received the award in 2021 because all of the honorees have two years to fit the award in their schedule. So between honoring other honorees and the pandemic, Gifford waited until now to receive the award. 
During her acceptance speech, she thanked her fans for their continued support over her career in the industry. She also thanked her famous friends who said a few words about her at the ceremony. She said in her speech:
"I want to thank you, all of you, for this amazing award. It means a lot to me. It really does. I'd kind of given up on ever getting this, I got to be honest."
Her friends, Dolly Parton, Craig Ferguson, and her former "Today" co-host Hoda Kotb, were guest speakers at the prestigious event. Kotb and Hoda worked together for 11 years on "Today Show with Kathie Lee and Hoda."
Before her decade-long co-host gig with Kotb, Gifford co-hosted with Regis Philbin. The two TV hosts had their own show, "Live With Regis and Kathie Lee," from 1988 to 2000.
During their long career together, they received nine Daytime Emmy nominations for an outstanding talk show. So it is only fitting that Gifford's star is five stars away from her late co-host.
In April 2019, Gifford left "Today" to work on new opportunities, including music and movies. The multi-talented entertainer is releasing a book called "The Jesus I Know" later this year.