Russell Wilson & Ciara's Daughter Is the Athlete's Mini-Me in Photos Shared on Her 4th B-Day
Star dad Russell Wilson was all about his growing daughter, Sienna, in a new picture she posted on social media as he honored her fourth birthday. Through the photos, Sienna showed her uncanny resemblance with the football player. 
Time does fly fast, and NFL champion Russell Wilson is here to attest to it. The sports star's recent Instagram post had him gushing over how much his daughter, Sienna, has grown as he celebrated her fourth birthday.
Wilson posted several photos and a clip of some of Sienna's sweet moments while fawning over her. Through the pictures, it wasn't hard to see that the pair are absolute twinnies.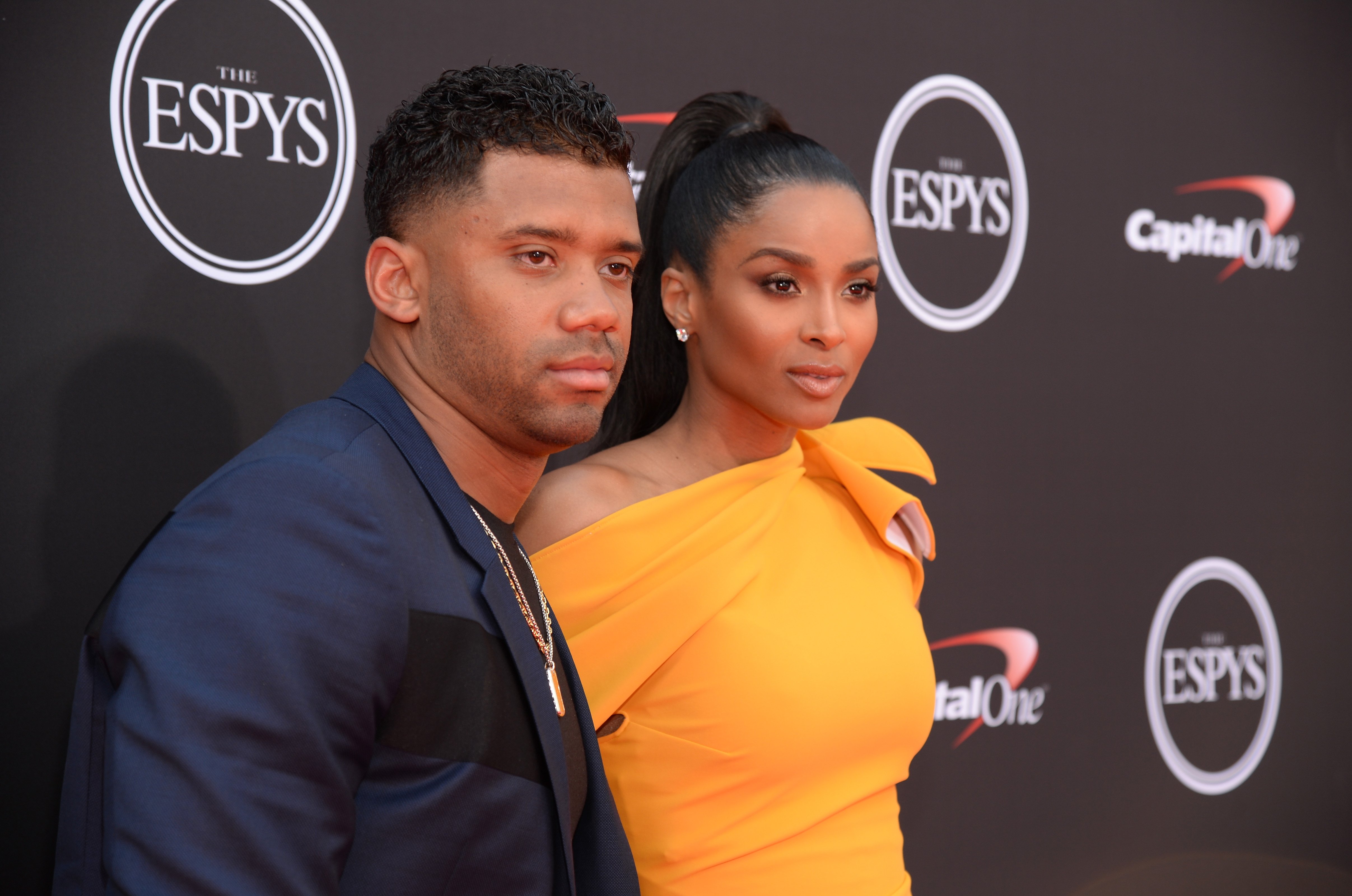 The first photo presented the lovely Sienna posing for the camera in a well-manicured garden. She looked adorable, rocking a rainbow-like dress while her brown curls were styled into two large buns.
The following slide was a throwback to when the birthday girl and her music star mom Ciara were featured in the TraceMe App campaign. Little Sienna showed that she stole her dad's whole face. Wilson's birthday shoutout read:
"4 years old! My sweet baby girl. Daddy loves you all the way to the moon & back! You are such an amazing, loving, intelligent, courageous soul!..."
The Seattle Seahawks quarterback continued praising his adorable daughter calling her the "great negotiator." He sweetly predicted the future letting everyone know that Sienna would become the president. 
Sources relayed that Ciara always wanted a baby girl.
It is pretty eminent that Wilson is smitten by his tiny tot, and it's been this way since she was born in 2017. He and his Grammy-winning wife would often share daddy-daughter photos showing their strong genes.
When they initially welcomed their first child together, Ciara and Wilson did not share pictures of her on the internet, but with time, fans got to see the beautiful baby girl they created.
Sienna's birth brought more joy into her parents' little family. Sources relayed that Ciara always wanted a baby girl, and it was thrilling to have her wish. Wilson, who was equally obsessed with the baby, could not stop sharing images of her with his close pals. 
He also proved to be a hands-on dad. Ciara once shared a clip of the NFL icon styling Sienna's hair. After he slicked it into a bun and laid out the edges, the singer confirmed that he did a great job. 
Before officially becoming a dad, Wilson made it clear he was up to the task by showing his affection for Future, Ciara's child from a previous relationship. The couple's other kid is Win, who was born last year.