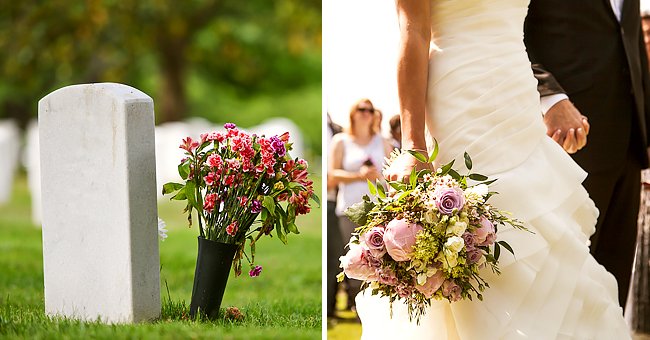 Shutterstock
Story of the Day: Young Woman Plans Her Wedding and Funeral at the Same Time
Today's #storyoftheday is about Emily, a strong and loving partner to the man of her dreams, and how their love story was cut short by cancer.
Some say that a person is the captain of their own life and controls the direction and speed at which they choose to go. However, the painful truth is that fate plays a big part in determining how a person's life turns out.
A person may be standing at the right place at the right time to meet the love of their life or miss them by a second and end up with the wrong person. Another could live a healthy and active lifestyle yet grow a brain tumor for no reason at all.
Emily was that lucky person who, out of billions of people, crossed paths with her soulmate. But unfortunately, she was also that woman who grew up conscious of her health but was still hit with a terminal disease.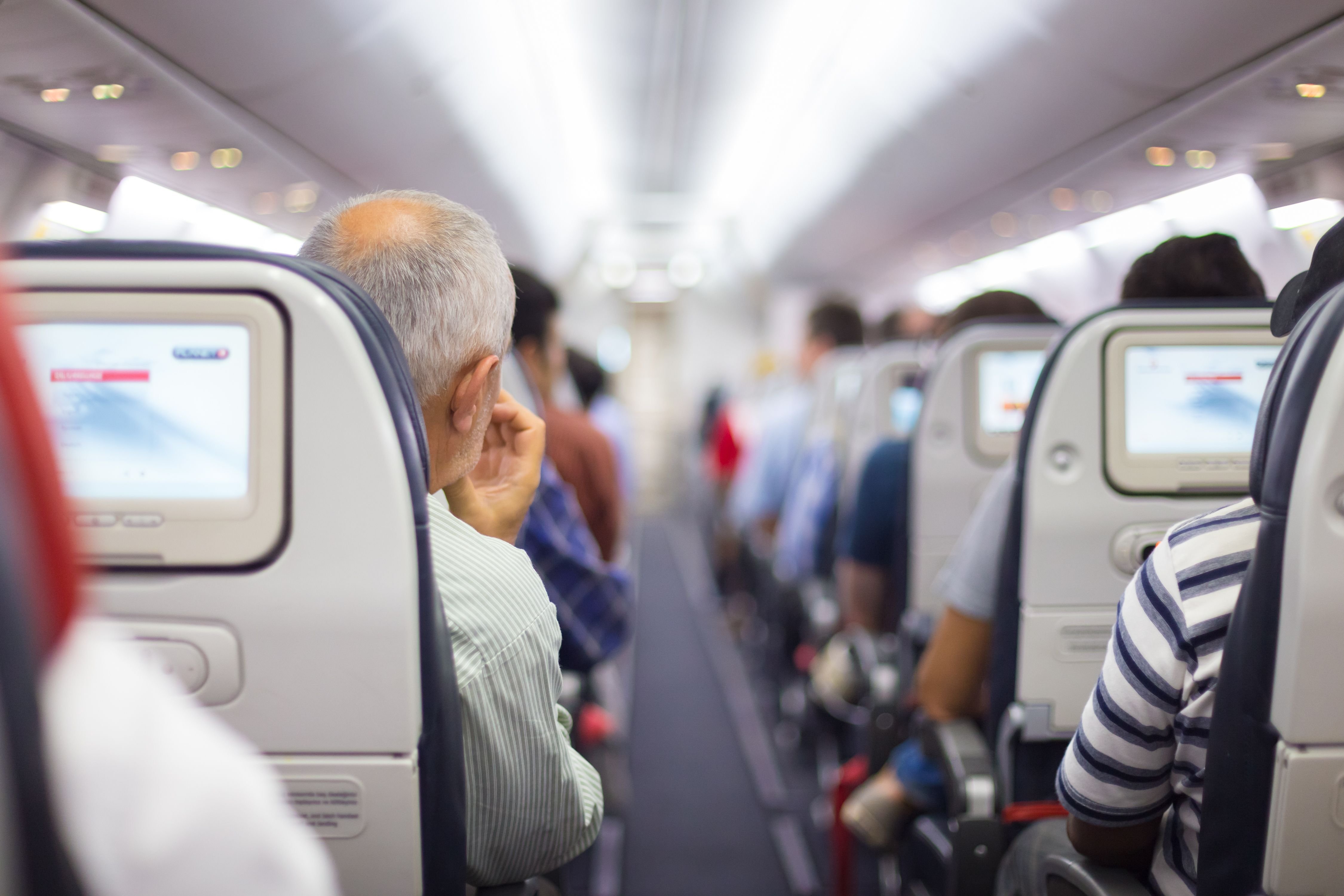 A plane hallways during a busy flight. | Source: Shutterstock
Emily met the love of her life by chance. A few years ago, Emily booked a flight to New York for her sister's wedding but missed the plane due to heavy traffic. She then rebooked her flight and had no choice but to stay in the business class section as the economy area was fully occupied.
While what had happened would seem like a nightmare, everything turned out to be events that allowed Emily to meet her soul mate. Interestingly, she was seated beside a businessman, who started a conversation after noticing the book Emily had in hand.
"Excuse me, may I know where you bought that book?" he said. "I've been looking for it everywhere, yet it has been sold out in several bookstores." Emily then smiled before revealing that she ordered it online.
"I'm Andrei, by the way," the man said while reaching out his hand. The hours-long plane ride went by for the two who conversed about their love for reading the entire time. It wasn't love at first sight, but it was definitely the start of a beautiful friendship.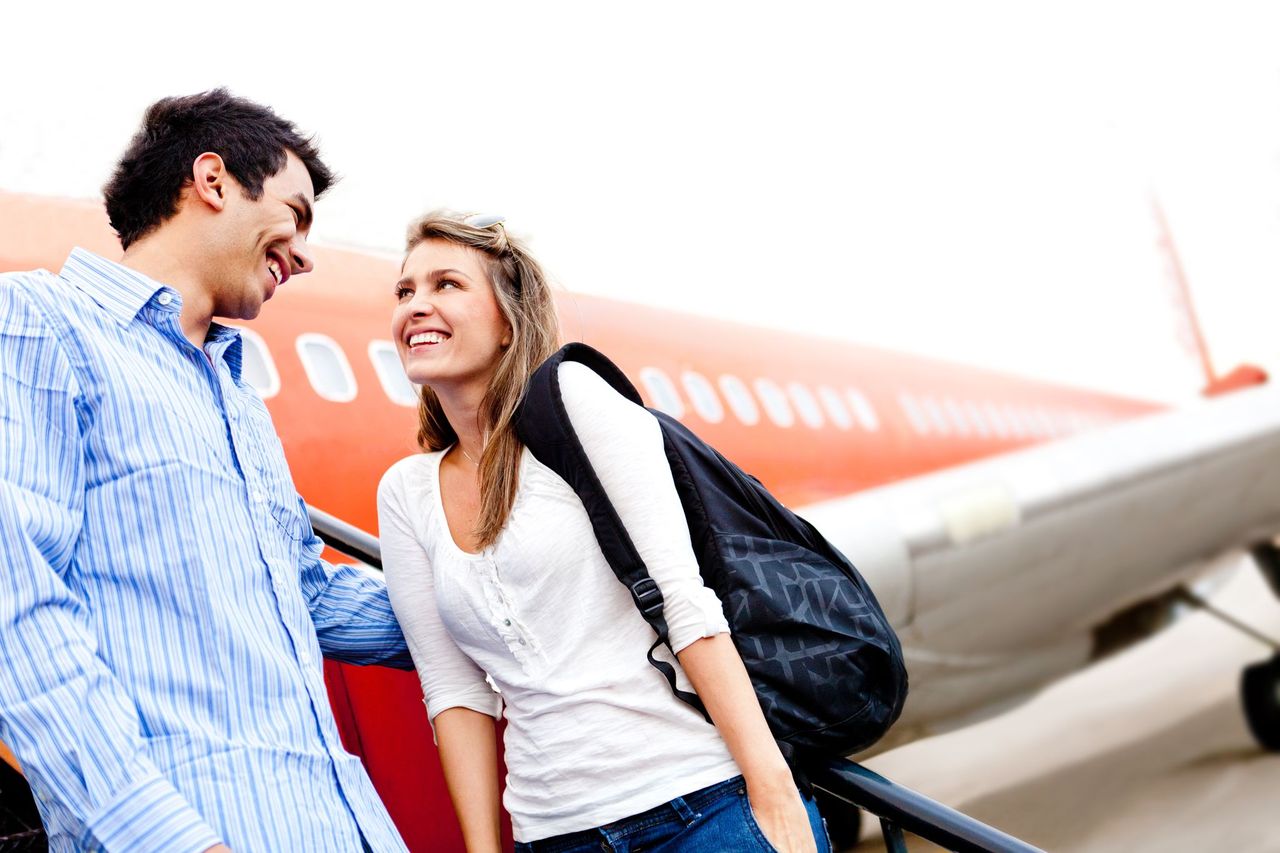 A couple smiling at each other in front of a plane. | Source: Shutterstock
Emily and Andrei exchanged numbers before going separate ways and began messaging each other shortly after. She would update him about her sister's wedding while he talked about the client deal he closed.
Although they just met, they talked like they've been friends for years. Their exchanges went on for days -- but days turned into weeks, and weeks into months, until they decided to meet up again.
After nearly a year, Andrei confessed his feelings for Emily, and without knowing when or where, she had already fallen in love with him as well. It wasn't long before the couple decided to move in together and live life side-by-side.
To say they were the perfect match was an understatement -- they were soulmates, and everyone around them knew it. Although they knew getting married would be the goal, there was no rush for the couple.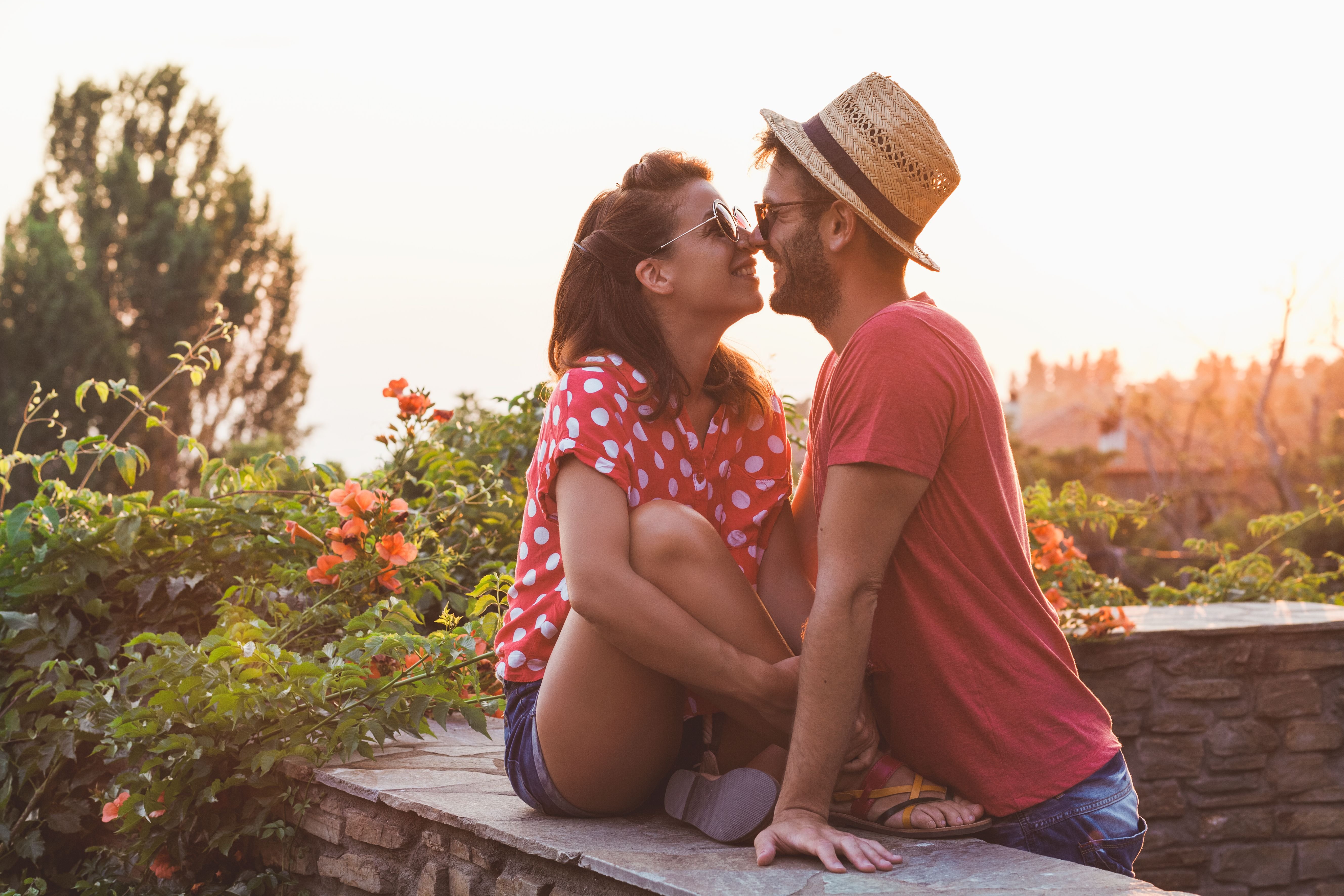 A couple look sweetly at each other during golden hour. | Source: Shutterstock
After two years, Emily and Andrei welcomed a daughter, Lucia, who soon became the center of their lives. But after giving birth, Emily began to feel pain and discomfort when she used the washroom. She would also have irregular periods.
After seeing a doctor and going through multiple tests, they found that she had cervical cancer. At that point, her illness was only beginning, and the new mom still had a strong fighting chance.
Money was not an issue in their little family, hence the continued treatment for Emily's cancer. Months passed, and it seemed that she was getting better, all while enjoying the best moments with her daughter and partner.
When Lucia turned one, Andrei prepared a beautiful setup at home and proposed to the mother of his child. Emily began to tear as she told her fiance, "I would marry you in this life, in the afterlife, and beyond."
The newly engaged couple were on cloud nine for several days before returning for another check-up only to hear the most heartbreaking news - the cancer returned and had spread to different parts of her body.
Many thoughts immediately ran through Emily's head, but one thing particularly stood out. "How will my daughter grow up without a mother who loves her?" The couple cried as they hugged each other in sadness.
Emily's days were numbered, and no amount of money could cure what fate had brought upon her. At 29, she had everything a woman could dream of -- a perfect husband, a beautiful daughter, and what would have been an amazing life together.
Despite the situation, Andrei and Emily did not show their pain in front of their daughter as they only wanted to leave Lucia with happy memories of their family. But as soon as their little one fell asleep, tears would fall. "It's true what they say," Emily said. "You can't have it all."
With only months to live, Andrei wanted to marry Emily in front of family and friends as soon as possible, and so their wedding planning began, but what people didn't know was that the bride-to-be was simultaneously planning for her funeral.
While she picked out the flowers that would fill the church and dining hall for the wedding, she also chose those that would decorate her funeral. It was painful to think that the people who would rejoice at her special day would be the same faces who would mourn at her wake.
Emily teared as she thought about the man who would stand before her to vow his loyalty and love, would be the same person who would soon stand in front of an audience, telling them about the beautiful life they lived together.
Emily and Andrei tied the knot on October 5, 2017, the same day they met on a plane flying to New York. It was a beautiful and solemn ceremony filled with nothing but happiness and love, with their daughter witnessing her parents' love.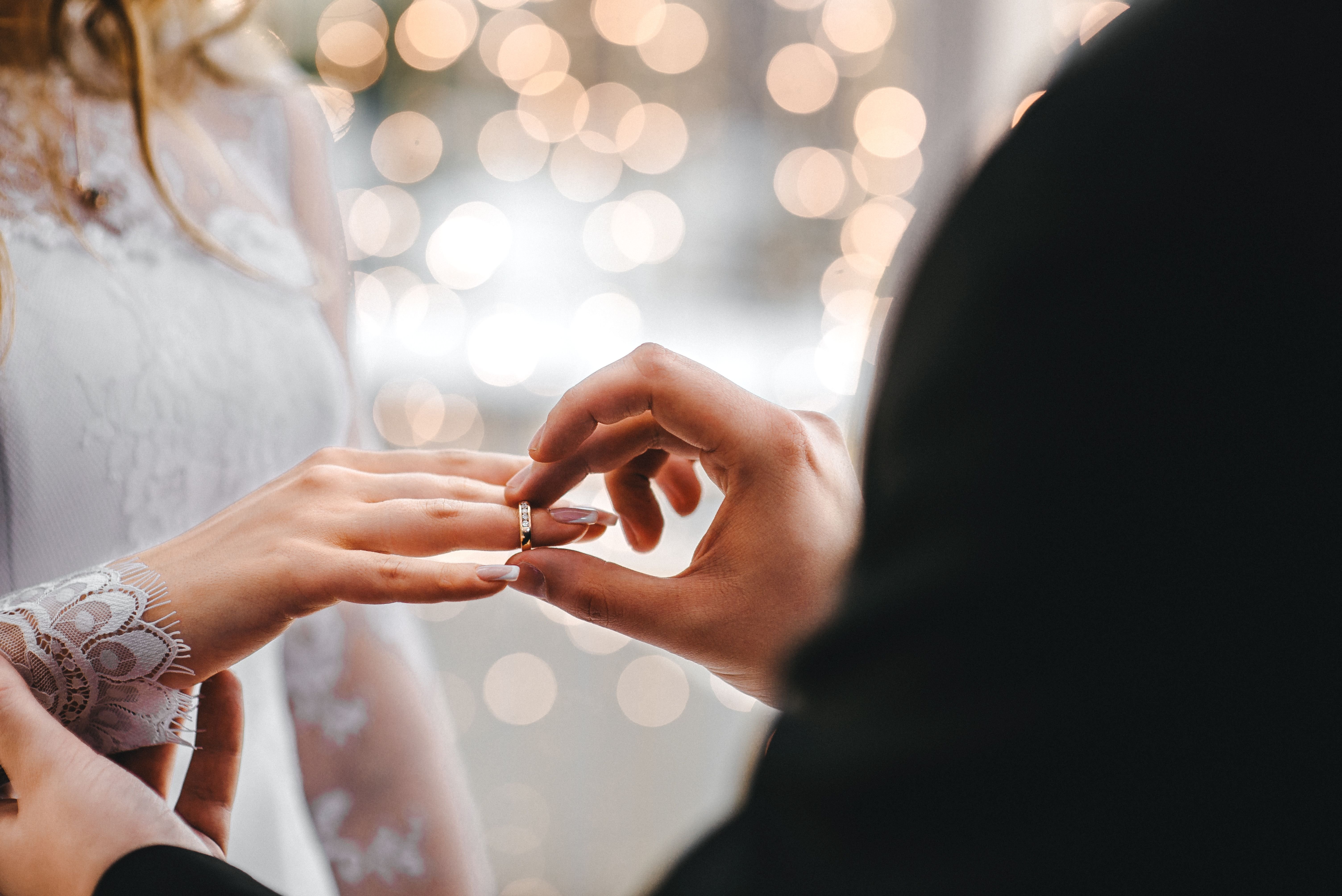 A groom puts the wedding ring on his bride. | Source: Shutterstock
The months that followed were wonderful as Emily spent her days watching Lucia grow up while her husband took care of her. Every afternoon, they would sit by their front porch and watch the sun go down, grateful to have been given another day together.
It has been three years since Emily passed away. While it may have been a sad ending for their family, she was blessed to have outlived the number of months her doctors gave. Did this story sadden you? For another couple's story, read about how Alec comforted his wife as she grieved her child's death.
Please fill in your e-mail so we can share with you our top stories!