'Home Town Takeover' Is Erin and Ben Napier's New Show — All the Details You Need to Know
HGTV stars Erin and Ben Napier are ready to revamp an entire small town in Alabama with their new show "Home Town Takeover." It is definitely the biggest project they've been involved in.
If you're a fan of home renovations, you probably know that Ben and Erin Napier have been restoring homes in Laurel, Mississippi, for their "Home Town" show on HGTV.
Now, the married couple is going all-in with their new six-episode series "Home Town Takeover." They will leave Laurel and work hard in Wetumpka, Alabama, to renovate several public spaces and houses.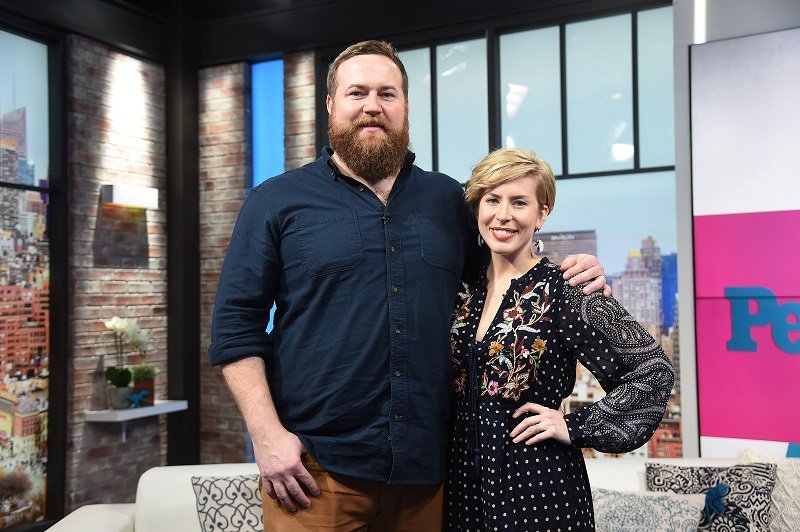 "HOME TOWN TAKEOVER" IN HGTV
In 2020, HGTV announced they were looking for small towns that needed a makeover for this show, and people from all over the States sent requests, explaining why their close-knit communities deserved the renovation. 
HGTV received more than 5,000 submissions, so deciding which town would be renovated was the first big challenge. They finally chose Wetumpka for a few good reasons.
Even though the town has endured "unexpected setbacks" and natural disasters, including a tornado, the community has an "undying spirit" and is ready to restart with HGTV's help.
Erin, an artist who began working as a corporate graphic designer, and Ben, a woodworker with a degree in history, are expected to make at least 12 extensive renovations in the town.
It is important to point out that "Home Town Makeover" will include some celebrity guests that will help revamp restaurants, shops, homes, and even a whole downtown street to help the community make a much-needed comeback.
Some of the most popular guests are Grammy Award-winning singer Sheryl Crow, Food Network host Eddie Jackson, and HGTV stars Tamara Day, Dave and Jenny Marrs, and Ty Pennington.
One of the most striking aspects of the show is that the entire renovation took them only four months. "Home Town Takeover" airs on HGTV on May 2, but it will be available on Discovery+, as well.
Erin was pregnant while simultaneously filming "Home Town" and "Home Town Takeover."
ERIN AND BEN'S THOUGHTS
Speaking of Erin, who is expected to give birth in May, she confessed she and Ben wanted to take everything they've learned working in Laurel to other small towns. She added:
"Every episode will have people in tears, because you see that when an entire community believes in a place, it can be changed."
On the other hand, Ben said that while Laurel has been significantly transformed in the past decade, it is not only because of them, as two people cannot "revitalize" a whole city.
Erin said the community in Wetumpka needs to work together, too, as she and her husband will just pick things up, run "a few miles" with it, and give it back to the people.
ERIN AND BEN'S RELATIONSHIP
The successful couple met at the University of Mississippi in December 2004, when Ben was the "popular" guy and Erin, an art student, had a crush on him.
Only six days after their first meeting, Erin was glad to hear that Ben had fallen in love with her. On September 21, 2007, Ben popped the question, and the couple tied the knot on November 22, 2008.
Ten years later, they welcomed daughter Helen, and in April this year, the couple announced that Erin is expecting another daughter. Erin was pregnant while simultaneously filming "Home Town" and "Home Town Takeover."
The last six months of 2020 were tough, of course. Ben joked that it was "all a blur" as they had to film in two different locations and get ready for their second kid. Fans cannot wait to see all the renovations in HGTV's "Home Town Takeover."